Eclipse: How To Prepare & What To Expect
ROBERTSON COUNTY  TENNESSEE: (Smokey Barn News) – Though no one really knows exactly how many people we'll be in Robertson County for the eclipse, one thing is certain, it will be more than normal. After careful research, local officials are preparing for a huge influx of people and they are offering some information to help local citizens navigate the day.
The White House Police Department (being right on top of I65) has released a statement to local citizens concerning affects the Eclipse is likely to have on local traffic and infrastructure.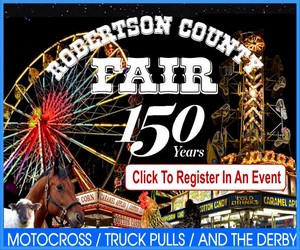 "The White House Police Department would like to advise our citizens to expect major traffic delays this weekend ahead of the solar eclipse on Monday, August 21st.
"We have been meeting with local, state, and federal agencies for the past 6 months in preparation of this event, and the latest projected numbers we have range from 106,011 to over 424,032 visitors (source: GreatAmericanEclipse.com).
"We expect major congestion on I-65, SR 76 and US 31W, which could lead to very heavy traffic on side roads and neighborhoods. The White House Police Department has cancelled all days off so every available officer will be working through the weekend to ensure the safety of our citizens.
"Please be aware of your surroundings and report any suspicious activity to the WHPD at 615-672-4903 or 911 in the event of an emergency."
Cell phones and internet access:
Verizon and AT&T are making preparations for the influx of people and the drain on satellite and cellular bandwidth for the total solar eclipse, there is still every possibility supply will be overtaken by demand, according to our news partner WKRN News 2.  T-Mobile told Smokey Barn News that they are bringing on temporary mobile towers and making additional modifications to increase capacity in areas along the path of totality.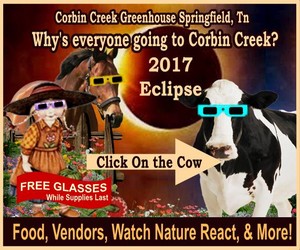 What if you need help but cant get through? Your phone leaves a data trail that is stored with your service provider and indicates the last time you attempted to place a call, even if the call didn't go through. This can help emergency personnel pinpoint your location even if you can't get a call out.
If you've tried to reach 911 and still can't get a call through, keep your phone on. Before your phone sends out the call, it makes contact with the closest tower: a concept called a digital handshake. And thanks to the FCC, network providers must transmit a 911 call regardless of whether you use their service or not.
And when the cellular network is crowded, a text may have a better chance at slipping through than a call, because it takes less bandwidth to transmit.
So be sure to remember, when hundreds of thousands of people are in a limited geographic area, access to wireless networks and cell phone service may also get eclipsed.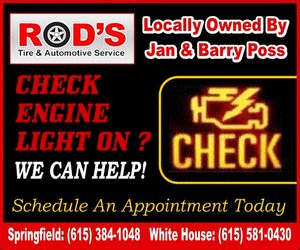 Other things to consider in preparation for the eclipse:
– Have all vehicles filled with fuel to avoid shortages and long lines.
– If you must travel, have drinking water with you in case you become stranded.
– Buy food and water in advance.
– Check on the elderly to ensure they have all their needs.
– Check your medication supply before hand.
– Supervise children and take care of pets that may become frightened or agitated by the eclipse.
Eye Safety & Solar Eclipse Glasses – What you need to know.
According to NASA, It is never safe to look directly at the sun's rays – even if the sun is partly obscured. When watching a partial eclipse you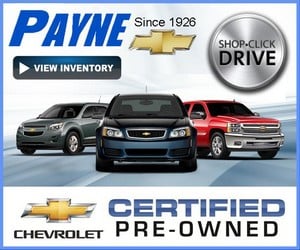 must wear eclipse glasses at all times if you want to face the sun, or use an alternate indirect method. This also applies during a total eclipse up until the time when the sun is completely and totally blocked.
During the short time when the moon completely obscures the sun – known as the period of totality – it is safe to look directly at the star, but it's crucial that you know when to take off and put back on your glasses.
First and foremost: Check for local information on timing of when the total eclipse will begin and end. NASA's page of eclipse times is a good place to start.
Second: The sun also provides important clues for when totality is about to start and end. MORE
Approved Solar Glasses:
Beware of counterfeit solar eclipse glasses. Here's how to tell if you're buying the real thing from Consumer Affairs –> click here.
Tips from TDOT:
Expect  300,000 to 1 million people on the roads in Middle Tennessee, with the most traffic focused in Nashville.
Make sure to have your headlights on (if they aren't automatic) Do not stop or slow down on a busy interstate. It is illegal to park on the shoulders of the interstate or state highways for any reason other than an emergency. Parking on the shoulder creates a crash hazard for you and other vehicles. Do not wear opaque sunglasses while driving. Below is a video released by TDOT on driving safety during the Eclipse.
The Tennessee Highway Patrol has released a video on what we might expect across the state.

ROBERTSON COUNTY FAIR PARADE:
After the eclipse at 5PM the annual RC Fair parade will kick off the 150th Anniversary of the Robertson County Fair 2017 along Memorial Blvd in Springfield. The contestants and winners of this years 2017 Fairest of the Fair and the Baby Show will be featured in the parade. The Carnival gates will open immediately following the parade. ​Click here for a complete schedule of fair events throughout the week.
For more on the science behind the Eclipse and local Eclipse viewing events Click Here.

Smokey Barn News (Sponsor/Advertisement) 


We bring you ALL the News in and surrounding Robertson County, Tennessee.