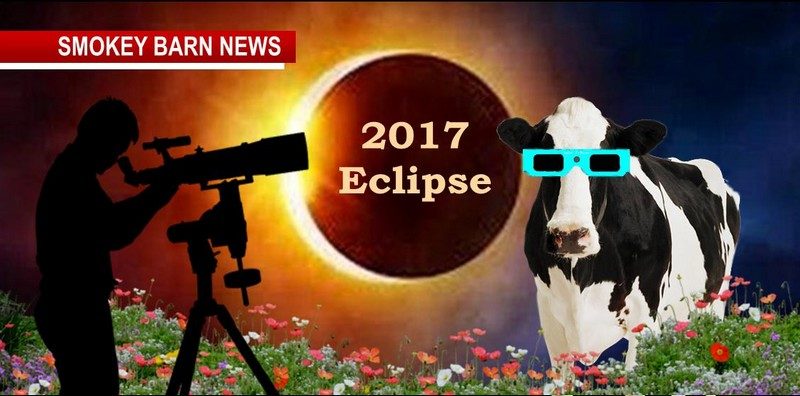 Robertson County Readies For Solar Eclipse
ROBERTSON COUNTY TENNESSEE: (Smokey Barn News) – As you may have heard, the sun is going to hide behind the moon for a few minutes during a solar eclipse in August.
The pathway of the eclipse puts the shadow of the moon dead center over Robertson County Tennessee and because of that the County is going  to be very popular.
The date of the eclipse is August 21st, however the eclipse itself will only last for about three hours.  It will start around 12pm and end about 3pm. The total black-out, or "Total Eclipse" will start around 1:26pm (in Springfield Tennessee) and last a little over 2 minutes.
The event, along with Robertson County's unique front row seat, will make for a very crowded day so we have put together some information to help you navigate and enjoy the event.
FIRST: Where to watch…
LOCATION LOCATION LOCATION: There are a lot of events celebrating the eclipse going on in the Robertson County area and we have listed the best ones for you below but if you want top-shelf, Corbin Creek Greenhouse in Springfield will be the place to be.
Corbin Creek has set aside more than 20 acres for anyone, including scientists or just anyone looking for an unobstructed view and the first 500 people will get a free pair of protective glasses. Large outbuildings are also available to keep scientific and photographic equipment out of the elements.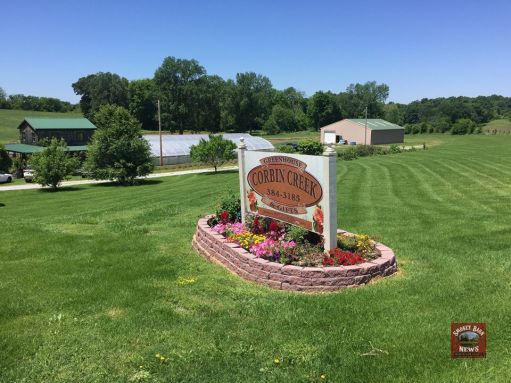 Why is everyone heading to Corbin Creek?  First,  as we enter the full eclipse, light sensors all over the city will think it's night and turn on the lights. Ambient light on the ground is never good for viewing a celestial event, so if you want the best view you don't want to be near city lights. Corbin Creek is far enough away from city infrastructure to offer a spectacular view of the eclipse.
Second, (positionally) Corbin Creek sits just 1.2 seconds off the max duration of 2 minutes and 40 seconds of total eclipse.
Three, FOOD– Vendors will be offering  hotdogs, drinks, chips and wonderful old fashioned ice-cream. Remember, the protective glasses are free while supplies last and it's always better to share an event with friends.
Forth, NATURE: There will be several viewing areas set up to see how nature reacts to the eclipse. Corbin Creek is setting up a special plant section to monitor "Plant Circadian Rhythms." Some plants fold up at night, Corbin Creek will have a variety of plants that react in the dark for anyone that would like to study plant behavior. There will also be a section to watch how farm animals react, will they bed down thinking it's night? Watch the cows come home.
5th, VENDORS  Eclipse memorabilia and other mementos. To sign up just call 615-384-3185. Do you have a large party or group? Call ahead for special options.
ALSO: Enclosed areas will be available for scientists to protect their equipment. For the kids: Sunflower Seed Kit, Water fun with sprinklers and a coloring contest for all ages judged by prominent members of the community. Winners will have their photo and art published on Smokey Barn news…MORE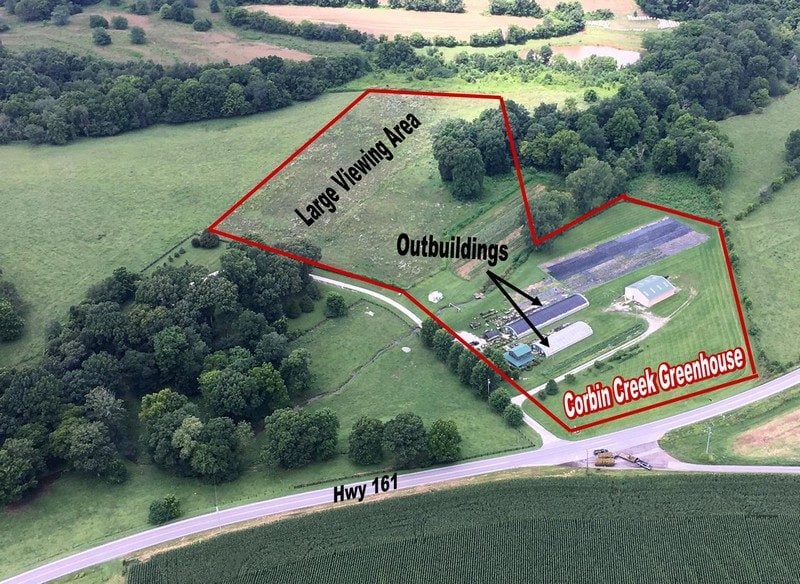 Eclipse Simplified:
First we'll add a warning. (Do NOT look at the eclipse or the sun without special equipment to protect your eyes. Special glasses are available online and some viewing events are offering glasses while supplies last.
Why is everyone so excited about this eclipse? Think of it as a lottery and we won. Though most people in the U.S. will experience the eclipse to some degree, only a select few on a narrow pathway across the United States will see the sun completely blocked out by the moon. They call it a "Total Eclipse." See eclipse duration map.
Here's the fun part, Robertson County is dead center for the show. In fact we couldn't be luckier because Robertson County is very near of the best place to be called "Point of greatest duration" and what is called "The Center Line of Totality." (See map) The sweet-spot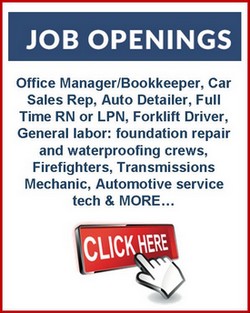 cuts right through Cross Plains but the entire County will see the full eclipse for about 2 minutes and 38 seconds depending on your exact location. Corbin Creek, for example, sits very close at 2:38.8.
Has anyone ever used an eclipse to trick anyone? Yes, and you won't believe who, it was Christopher Columbus.
In 1503 Christopher Columbus had a problem, he was stranded in Jamaica. The locals embraced Christopher Columbus and his men until his sailors cheated and stole from them.  The Jamaican's cut off the food to Christopher Columbus and his men.
Christopher Columbus, being an excellent navigator, did some research and realized that a total solar eclipse was going to occur on March 1, 1504.
Columbus took that information to the locals and told them that his god was angry and going to effectually turn off the sun unless they turned on the food supplies. The natives said, ya-right-sure until the lights went out. Needless to say Columbus and his men got all the food they needed.
What can we expect here in Robertson County?
Expect lots of people. Everyone to our north and south will be heading our way to see the show. Expect all the local hotels and parks to fill up with  researchers and enthusiasts in town for the show. Expect a bit of a traffic jam every place you go. Imagine everyone fighting over the best seat in a movie theater. It should be a lot of fun and a windfall for local merchants.
Is there a way to extend the eclipse? Yes..
If you want to extend your view of the eclipse, all you have to do is hop on a jet and ask the pilot to fly in the direction of the moon's shadow on the ground, around 1400 miles per hour or Mach 2.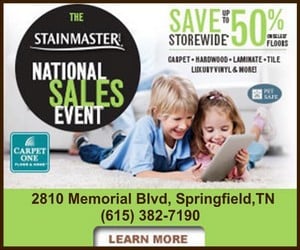 According to Adjoint Assistant Professor of Astronomy at Vanderbilt University Dr. Susan Stewart, who is also a full time Astronomer for the U.S. Naval Observatory,  there will be a couple Airforce research planes equipped with research equipment following the path of the eclipse at about 30,000 feet just South of Robertson County.
Dr. Stewart told Smokey Barn News that there will be a "multitude of weather balloons going up during the eclipse." Anyone located in Robertson County has a reasonable chance of seeing one or two.
The balloons will be gathering data on how the eclipse effects temperature and weather. "They go up rather quickly, about 5 to 6 meters per second but they're big. We're actually sending one up from Vanderbilt, I would say it's about 18 feet in diameter and as it ascends it goes all the way up to 45 feet in diameter."
Dr. Stewart, who will be in Robertson County during the eclipse, said that a lot of balloons will be launched from Austin Peay University so if you are in that area your chances are really good to see one.
According to Dr. Stewart, the eclipse is offering  information you can't test in a lab. It's a rare opportunity and the first time an eclipse has landed over such a populated area that is so packed with modern monitoring and testing equipment. Dr. Stewart says that teams of researchers across the country will be gathering data as the eclipse makes its way across the US and she expects that the eclipse will deliver a ton of new data that will take years to completely process.
Dr. Stewart said scientists are expecting to collect a large amount of data on how the sun's corona is changing over time by looking at it in a way you cant in a lab.
Dr. Stewart says we've come close twice but the last total eclipse in Nashville was in the 14oo's. The next one will be in 2024 because they happen in cycles, that one will not cut through Nashville.
School Closings:
According to officials with Robertson County Schools, Robertson County Schools will be closed for the day August 21st for all students, teachers, faculty, and staff including before and after school care. MORE
Sumner County School Officials have announced that they will be closed for the eclipse. The Sumner County School Board decide to swap Aug. 21 with March 22. Students will now attend school on Thursday, March 22. Spring break is scheduled for Friday, March 23 through Sunday, April 1.
Robertson County Offices, Courts To Close:
Due to the total solar eclipse happening on Monday, Aug. 21, and the expected massive influx of people to the county and surrounding area to view the eclipse, Mayor Bradley has decided to close county offices on that day. There will also be no courts held.
This does not affect any emergency services. Emergency services officials and officials across the county are meeting regularly to decide how to best handle any possible situations that may occur.
Robertson County Commission meeting moved to Tuesday
Also, the mayor has decided to move the regularly scheduled County Commission meeting set for Monday, Aug. 21 to Tuesday, Aug. 22.
City of Greenbrier:
The city of Greenbrier is allowing all city employees to take a break and head over to the park for the "Greenbrier Viewing Party". City Hall will be closing early that day to allow everyone to participate.
Local Viewing Events……………………..
There are eclipse events all over the area but we have added a few for you below. Feel free to post your event in comments below this article.
SPRINGFIELD: Corbin Creek Greenhouse:
Corbin Creek Greenhouse: 4920 Hwy 161 Springfield, TN. Watch the flowers close and the cows come home. FREE Glasses for the 1st 500 People. If you want the best view you don't want to be near city lights. Corbin Creek is far enough away from city infrastructure to offer a spectacular view of the eclipse. Venders will be offering Hotdogs, Chips, Drinks, Homemade Icecream and more. Vendors Welcome – Call 615-384-3185.
Robertson County Airport/Wingnuts Aviation, LLC
We hope you will be able to join the Wingnuts Crew at M91 on August 21, 2017 for our Solar '17 Viewing Party and BBQ Lunch!  MAP
Lunch will be served from 11am to 1pm and aircraft parking is free with the purchase of an Eclipse Package.
RSVP's are required due to limited parking, giftbags and food so call Wingnuts Aviation at 615-384-3200 to reserve your spot today. MORE
GREENBRIER – Eclipse Party from 11 a.m. until 4 p.m.
Louise Martin Park: 2295 Old Greenbrier Pike. The City will be providing protective solar glasses for free to the first 200 people. We will have concessions available for food and drinks to be purchased. Bring a chair and enjoy the fellowship.
WHITE HOUSE Discover Totality – Eclipse Viewing Event 11 AM – 3 PM
On August 21, 2017 White House, Tennessee will experience a total solar eclipse with a duration of 2 minutes, 39 seconds one of the longest periods of Totality in Tennessee. It has been almost 500 years since this area has experienced a total solar eclipse and will be nearly 500 more before totality is experienced in White House. The White House Area Chamber of Commerce and City of White House will host an eclipse viewing event at the Soccer Complex. Plans are still being finalized. To date attendees can expect live feeds from NASA, food trucks, music and more.
ORLINDA Byrum-Porter Senior Center beginning at 11 a.m
*Mark your calendars for August 21 to be at the Byrum-Porter Senior Center in Orlinda for our solar eclipse event. We will have free solar glasses for the first 100. Music and entertainment by Charlie Barnes beginning at 11 a.m. Center will have sandwiches and snacks for sale.
ADAMS – Port Royal State Historic Park 10 AM – 5 PM
On Monday, August 21st, there will be 2 minutes and 32 seconds of darkness during the total solar eclipse at Port Royal State Park! Come to the park for a fun-filled day of eclipse activities and Ranger-led hikes to learn about the history of the park. We will provide eclipse viewing glasses. Space is limited so register early to guarantee yourself a viewing space.
MILLERSVILE Parks Solar Eclipse Party 11am – 4pm
Experience the dark side. Music, food & fun! Millersville Parks & Recreation. 1181 Louisville Hwy Millersville, Tn 615-420-6417
PORTLAND, TN Eclipse Experience 10 AM – 2 PM
Monday, August 21st – Eclipse Viewing – There will be various locations available to view the eclipse in the Portland area. urrently, here are the locations: Richland Park, Meadowbrook Park, Sumner Crest Winery, Days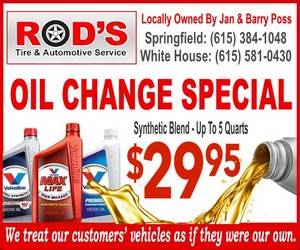 Gone By Museum and Portland High School. Eclipse viewing glasses will be available in limited quantities. Please remember that eclipse glasses are required when looking at the sun during any phase of the eclipse. It isn't safe to try to view the eclipse without these glasses as it can damage your eyes. Some local retailers will have glasses available for purchase beginning in mid-July.
The Portland Police and Fire Departments have asked that Portland residents be aware of the potential for an overwhelming number of visitors in the area during these activities, especially on Monday, August 21st. There are major traffic concerns for the Middle Tennessee area that day, especially on Interstate 65, Highway 31 and Highway 109 so please be patient and plan accordingly for travel that day.
MORE FUN INFO–> With a chance to be famous…….
Here are some fun things to look for during the eclipse…
By Bill Jones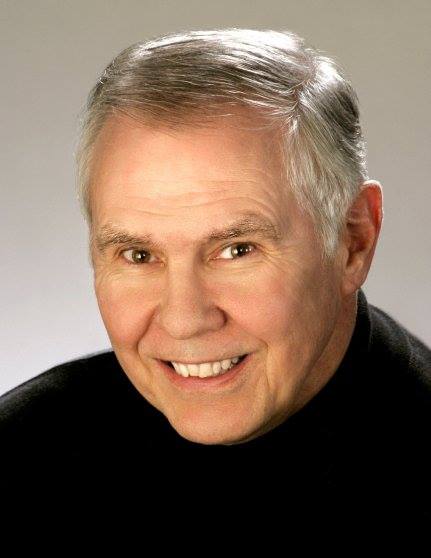 If you are observant these are the things you will see in this order: Temperature drop – Animals freak out – Shadow bands (this is really neat to see) Diamond Ring – Bailey's Beads – Totality – 360 horizon color – Bailey's Beads – Diamond Ring – Shadow Bands – Temperature increase.
All in that order. In the sky our moon will appear to be the exact same size as the sun because of the moon being closer to earth than the sun. So they seem the same size.
When an eclipse occurs that does not totally block out the sun it is called a annular eclipse which doesn't totally block out the sun. You would see a bright glow around the moon because it doesn't totally block the sun. But the eclipse we will see in August does totally block out the sun completely. That's why it is called a Total Eclipse. Eclipses are few and far between and only a few over certain continents over decades. The shadow that moves over the land in a Total Eclipse is called a Totality Plain. Where ever you are watching the eclipse from you will have Contacts. Contact 1 is when the moon just starts to contact the solar disc. Contact 2 happens the exact second the moon covers totally the sun's face. Contact 3 is when the sun first emerges out from behind the moon. Contact 4 is the exact moment the moon stops covering the sun at all.
Shadow Bands
Pay attention to all the phases. If you are really lucky you can see what is called Shadow Bands. What happens is that the light is bent and causes motions of serpentine shadows across the ground which can look like thousands of snakes crawling in unison and parallel to each other. They are very faint because they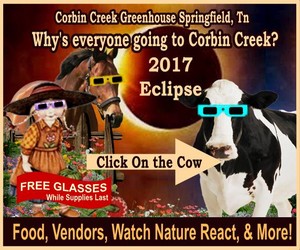 are little gray shadows. In 1842 it was recorded that children were running around trying to grab these things with their hands. Scientists do not know what causes them. There are lots of theories but no one knows for sure the cause. There is not much on the internet about it and hardly any video of them, so if you can capture a video of this you will be famous on the internet. So how do we get a good video of these Shadow Bands? The best way is to place a large or king size white sheet on a hard surface. Set your camera on manual exposure. They will appear just before the sun is completely hidden and just as it comes out of hiding from the moon. That is the two instances you have to capture these elusive bands. They will only last for about 20 to 30 seconds so be ready with your camera.
Diamond Ring
The next event is called the "Diamond Ring." This appears just before the total eclipse and looks like a bright diamond ring on the edge of the mood.
Bailey's Beads
Just after that is another event called "Bailey's Beads." This event happens when the moon is almost just covering the sun. You will see a crescent around the edge of the 1 moon. You will notice little "beads" around the edge. That is the surface of the moon you see that is uneven with peaks and valleys. These valleys and mountains produce what we see as "beads" on the moon's edge. Normally you can not see these with a necked eye. But as the moon covers the solar disc the ring looks like little beads for a few seconds. It happens very fast and you have to have a camera to catch it at that instant it happens. If you don't catch it at the beginning you have another chance when the sun is coming out from behind the moon.
So, there are three events you want to look for. 1) Shadow Bands 2) Diamond Ring 3) Bailey's Beads. The Beads will be the hardest to see because it happens so fast. I think I will try to find a large piece of white plastic to see the Shadow Bands but if not I will try a large bed sheet on concrete. At total eclipse, scan the horizon. It will look like a 360 degree sunrise. It would be good if you were in a location that you can see (maybe on a hill) most of the horizon from all directions. You can take your special glasses off during the total eclipse but be sure and put them back on when the sun comes back out or take the chance of damaging your eyes.
You have got to know exactly when it will happen. Because this is only once in a lifetime event for most of us unless you can travel to another part of the world to see it again. As I said before, the closest we have had at this location like this one was in 1918.
There is an app for those with cell phones called the Solar Eclipse Timer. It's very accurate and will tell you the exact time that it will happen at the location you are located. A man in Nashville developed the app. A reminder: regular sun glasses will not be sufficient for viewing. You must have special glasses for the event.
AFTER THE ECLIPSE
150TH ANNIVERSARY OF
THE  ROBERTSON COUNTY FAIR
AUGUST 21-26, 2017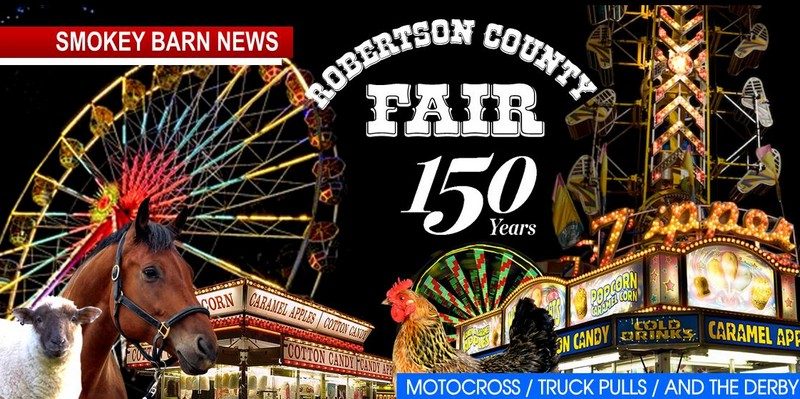 FAIR PARADE
After the eclipse at 5PM the annual RC Fair parade will kick off the 150th Anniversary of the Robertson County Fair 2017 along Memorial Blvd in Springfield.
The contestants and winners of this years 2017 Fairest of the Fair and the Baby Show will be featured in the parade. The Carnival gates will open immediately following the parade. ​ The PPL Truck and Tractor Pull is September 2nd.

Smokey Barn News (Sponsor/Advertisement)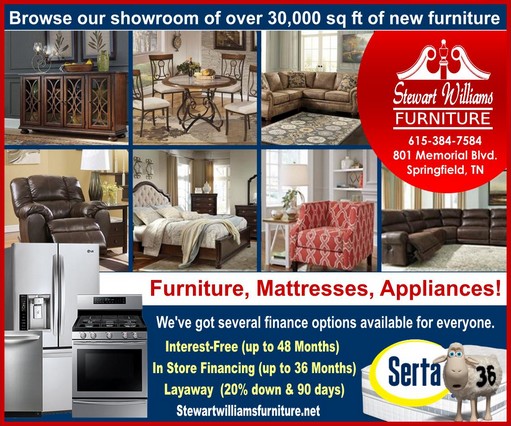 We bring you ALL the News in and surrounding Robertson County, Tennessee.