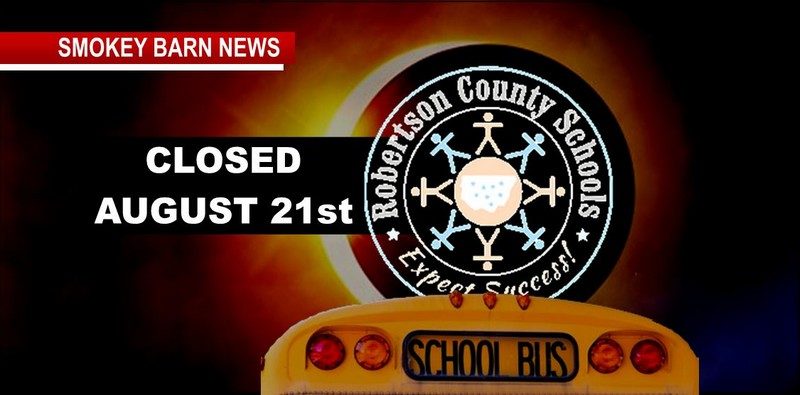 Robertson County Schools To Close August 21st Due To Eclipse
ROBERTSON COUNTY TENNESSEE: (Smokey Barn News) – On August 21, a total solar eclipse will take place in much of the United States. One of the prime viewing areas for this event is in middle Tennessee, including Robertson County. Because of this, thousands of people are expected in the area.
According to Robertson County School's Officials, as a result, Robertson County Schools will be closed for the day for all students, teachers, faculty, and staff including before and after school care due to the following reasons: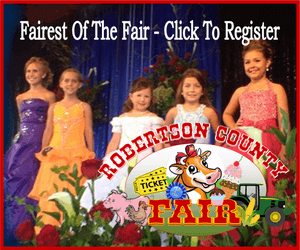 School Resource Officers will not be available to schools but will be required by the Sheriff's Department to be on duty for the influx of visitors expected in Robertson County that day, thus compromising student safety.
Traffic congestion could be a safety issue for RCS buses on the roads at any time during the day.
It is believed that communication could be limited which would also compromise the safety of students.
There will be eclipse events throughout the district and by closing schools, we will allow our families the opportunity to participate in these events.
"We will be using one of our stockpiled days to account for this day off. Our schools will be expected to provide activities leading up to this once in a lifetime event so that the experience will be safe and memorable," Robertson County School's PIO Jim Ballis said.
For more info in why Robertson County decided to close schools for the day CLICK HERE
Sumner County Schools:
Sumner County School Officials have also announced that they will be closed for the eclipse. The Sumner County School Board decide to swap Aug. 21 with March 22. Students will now attend school on Thursday, March 22. Spring break is scheduled for Friday, March 23 through Sunday, April 1.
Robertson County Offices, Courts To Close:
Due to the total solar eclipse happening on Monday, Aug. 21, and the expected massive influx of people to the county and surrounding area to view the eclipse, Mayor Bradley has decided to close county offices on that day. There will also be no courts held.
This does not affect any emergency services. Emergency services officials and officials across the county are meeting regularly to decide how to best handle any possible situations that may occur.
County Commission meeting moved to Tuesday
Also, the mayor has decided to move the regularly scheduled County Commission meeting set for Monday, Aug. 21 to Tuesday, Aug. 22.
City of Greenbrier:
The city of Greenbrier is allowing all city employees to take a break and head over to the park for the "Greenbrier Viewing Party". City Hall will be closing early that day to allow everyone to participate.
WHY ALL THE EXCITEMENT?
Hotels and parks already booked, heavy traffic expected.
What you need to know and expect here in Robertson County.
Smokey Barn News (Sponsor/Advertisement)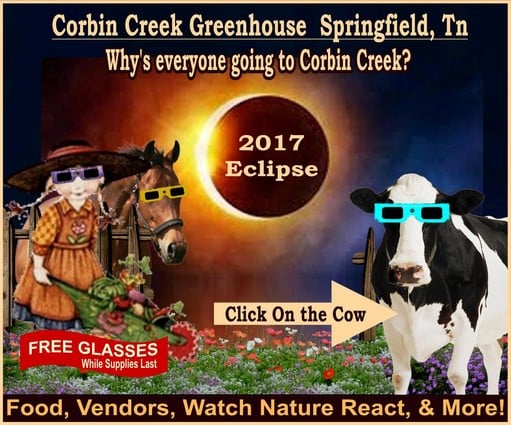 We bring you ALL the News in and surrounding Robertson County, Tennessee.