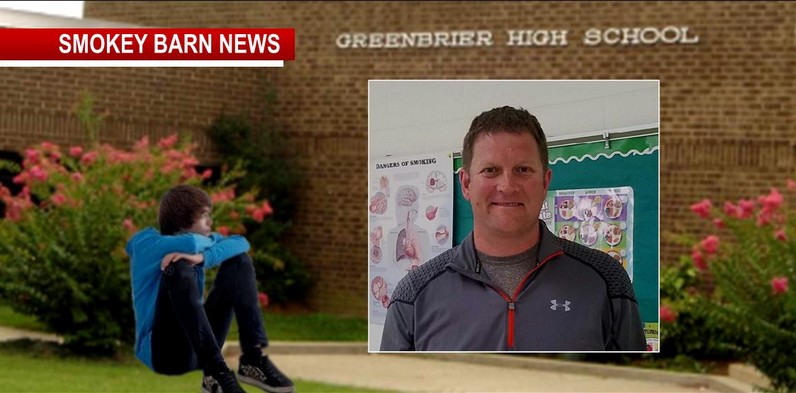 Extraordinary Teacher made an Impact
GREENBRIER TENNESSEE: (Smokey Barn News) – Smokey Barn News has received a letter from a former student of Greenbrier High School and we have decided to share it with you. It speaks of the power of a single moment of compassion.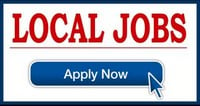 "I would like this to be anonymous as for obvious reasons. I would like y'all to recognize Greenbrier High's Coach Clint Mason. My freshmen year of high school was like anyone else's but he (Coach Mason) made an impact that changed my life.
"It all happened in the matter of maybe an hour. I want to give some back story first though. I was abused at home. Hit. Neglected. Mom wasn't really part of my life. Dad had a very bad temper and was quick to turn violent. Studies show that kids who are abused in this way at home tend to take it out on others.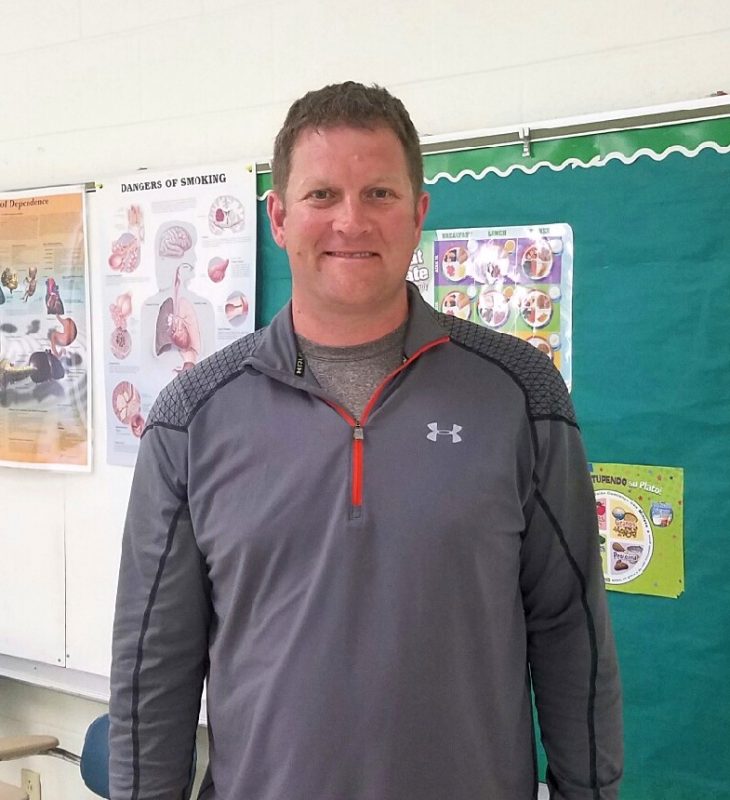 "Well, in his class, there was a kid that everyone picked on. Me being the kid I was, wanted to fit in and so I bullied this kid as well. Coach Mason saw me do it and stopped me, got onto me and was taking me to the Vice Principle to be punished. I was upset and was lashing out. I just kept talking to him in a very rude and harsh way. I had my voice raised and kept throwing out insults.
"Coach Mason turned, looked at me and told me to quit talking. Due to the anger I was holding, I lashed out and said "or what, you gonna hit me too". Coach Mason just stopped, looked at me, and turned us around. He didn't say anything but they way he
looked at me changed my view of the world. I thought no one cared and I was hated by everyone. But when he looked at me, I saw this compassion that I've never seen. This look gave me hope.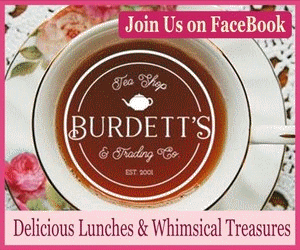 "When we got back to the Gym, I just sat there and thought about it. I was sure I'd get in trouble but I never did. Rather then just shrugging it off as I got lucky, I decided to use that to my advantage and learn from it. I started standing up for kids. I stopped letting kids get bullied, and it all started with Coach Mason showing some compassion for a kid he barely knew.
"He changed my life that day and I am not sure if he even remembers that walk towards the office. Yet I remember right where I said it. I remember the kid I bullied. I remember it all and here it is after I graduated and I still think about that moment.
"I felt that I should share that because even though some people might not see it as much, it meant so much to me. Still does, and I feel he deserves to be recognized for that."
Smokey Barn News reached out to Coach Clint Mason.
"Though I don't recall this situation it does make me smile and it confirms why I'm in education. I'm very honored that a former student would say something like that. I want to treat students fairly and be an ear to listen to them, because for some of them between 8A.M. and 3P.M. is considered a safe place," Coach Clint Mason.

Smokey Barn News (Sponsor/Advertisement)

We bring you ALL the News in and surrounding Robertson County, Tennessee.