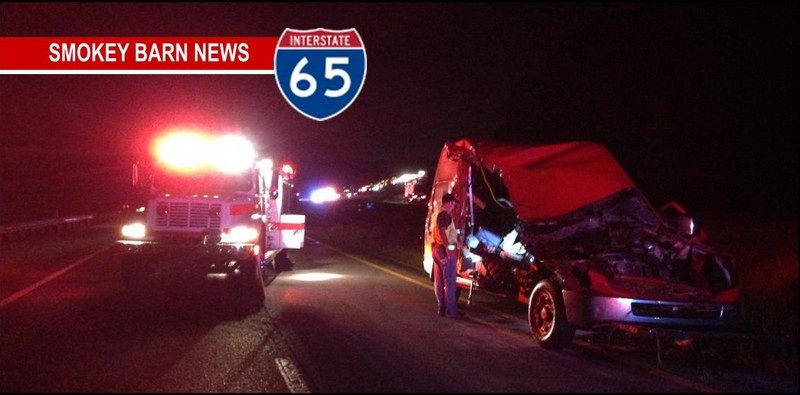 Fatal Accident Closes I65 North At The 102 In Millersville
STORY UPDATED
MILLERSVILLE TENNESSEE: (Smokey Barn News) – I65 North at mile-marker 102 is CLOSED due to an accident involving four vehicles. Officials estimate all Northbound lanes will remain closed until 3:00a.m..
UPDATE: Revised re-opening now 4:00 a.m.
UPDATE: Revised re-opening now 5:30 a.m.
The Sumner County crash, which sits at mile-marker 102.4, was called in at 10:03p.m.  Southbound traffic is not affected.
Officials are diverting Northbound traffic to Hwy 31W at Exit 98. According to officials, the accident involves four vehicles and the scene covers a quarter to half a mile in length between mile-marker 102 and 103. We were also told that one person (a woman) has died in the crash but no further details were available. The THP is in charge of the investigation.
UPDATE: 1:15pm Sunday; We are still waiting for the official THP report which will contain the name of the victim and the cause of the accident. Investigators were on scene for a good part of the night due to the complexity of the accident. The name of the victim will be released only when officials have made proper notification of next of kin.
UPDATE: 2:pm Wednesday September 7.
The THP has released their initial findings of the crash. According to THP accident investigators, a 2010 Ford Fusion driven by Lodrigue Mutabazi, 31, of Lexington KY, was traveling southbound on I 65 near mile marker 102 when he crossed the median and went airborne.
According to the THP, while airborne, Mutabazi's vehicle struck a 2012 Nissan van, driven by, Richard Steven Patterson, 60, from Southfield MI who was traveling North. While still in the air, Mutabazi's vehicle rolled and struck a 2016  Volkswagon Jetta, driven by Lori Ann Kinstle, 49, of Dayton OH. Kinstle did not survive. Lori's obituary.
After impact with the Jetta, Mutabazi's vehicle went over a guardrail where it finally stopped, according to the THP.
A forth vehicle, a 2016 Ford F250, driven by Ivey Matthew, 43, of Lyles TN was able to get a head of the initial crash but was struck by the Jetta as it spun out of control.
According to a THP report obtained by Smokey Barn news, the collision took the life of Lori Ann Kinstle, she was pronounced deceased at the scene.
Charges are pending for Mutabazi, the report said.
The report also stated that all the drivers were properly restrained.
The report also stated that Mutabazi and Patterson were injured but the extent of the injuries were not released. Lyles was not injured.
Refresh this page for updates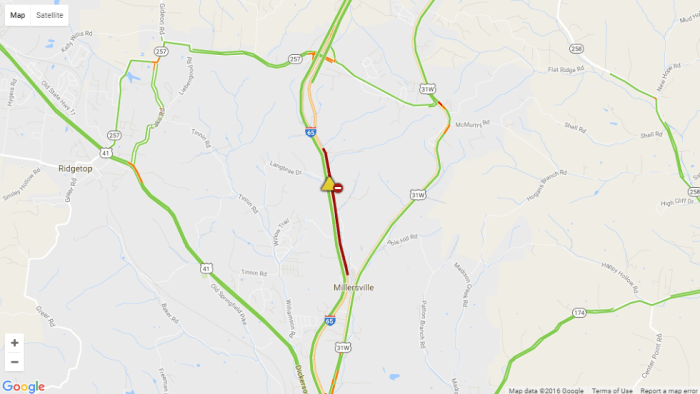 Smokey Barn News (Sponsor/Advertisement)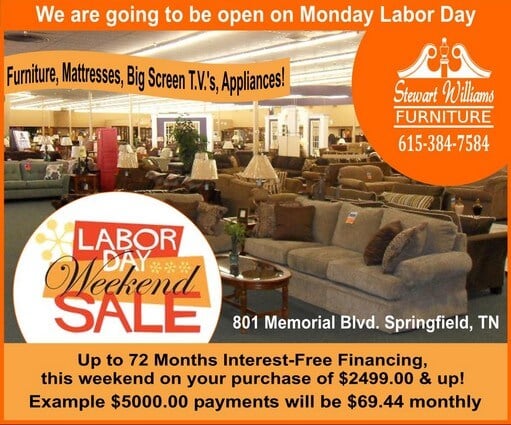 We bring you ALL the News in and surrounding Robertson County, Tennessee.