Fatal Hwy 41 Crash Claims One In Adams Sunday Morning
THIS REPORT HAS BEEN UPDATED
ADAMS TENNESSEE: (Smokey Barn News) – One person has died following a fatal crash on Hwy 41 just outside of Adams Tennessee Sunday morning.
The crash occurred on Hwy 41 in front of Jo Byrns High School around 5:40 am. Officials say a 2013 Mercedes-Benz C-class struck a Cumberland Electric Membership Corporation (CEMC) bucket truck. The passenger vehicle took heavy damage.  We have no reports of any other injuries. CEMC workers were not injured in the crash.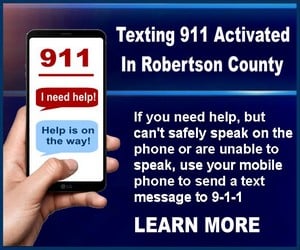 CEMC crews were working to restore power at that location after a tree fell on power lines and blocked HWY 41.
According to Robertson County EMS, the driver, a male in his 20s, now identified as 20-year-old Silvestre Nava De Jesus of Kentucky was pronounced deceased at the scene. The Tennessee Highway Patrol is leading the investigation into the crash. As soon as they are prepared to release their findings, including the identity of the driver, we will bring it to you.
The Robertson County Emergency Management Agency, the Adams Fire Department, Robertson County EMS, the Tennessee Highway Patrol, and the Robertson County Sheriff's Office all responded to the scene.
Hwy 41 was reopened just after 8 am.
CEMC: "We are deeply saddened by this accident, and the thoughts and prayers of the entire CEMC family are with those involved." Julie Wallace, Communications Coordinator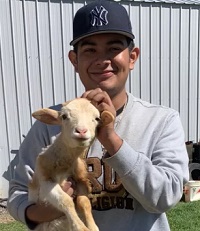 CEMC is a non-profit electric cooperative that services more than 109,000 residential, commercial and industrial members in parts of Stewart, Montgomery, Cheatham, Robertson, and Sumner Counties. -30- Media Contact:
UPDATED: According to the Tennessee Highway Patrol's preliminary report of the crash, a CEMC bucket truck with emergency lights activated was stopped on US Highway 41 North due to a tree blocking the roadway. Silvestre, driving a 2013 Mercedes-Benz C-class, struck the CEMC vehicle from the rear.
The THP investor indicated that "no evidence of braking or evasive maneuver was detected" by Silvestre.  After impact his vehicle rotated around and went off the roadway (right) and into a ditch.  Why Silvestre failed to stop or avoid the large CEMC vehicle was not addressed by the THP investigator.
UPDATE: A GoFundMe fir Silvestre has been set up to cover funeral expenses. https://gofund.me/8d06f791