Sponsored 
Robertson County Activates TEXT-to-911 Service
ROBERTSON COUNTY TENNESSEE: (Smokey Barn News) – Robertson County 911 has just announced a new service for local residents, you can now TEXT 911 during an emergency.
Text-to-911 should be limited to 140 characters and only be used in an emergency situation when placing a call is not possible. For instance, if the caller is deaf, hard-of-hearing, or speech impaired, or when speaking out loud would put the caller in danger.
If there is an emergency and you are unable to call 911, remember these steps:
• Don't text and drive.
• In the first text message, send the location and type of emergency.
• Text in simple words – send a short message in English without abbreviations or slang.
• Be prepared to answer questions and follow instructions from the 911 call-taker.
Don't abuse text-to-911. This service is for emergencies only and you could tie up that service for someone who is in an actual emergency but does not have the ability to call. Prank texters can be located, and the prankster could be charged by local law enforcement.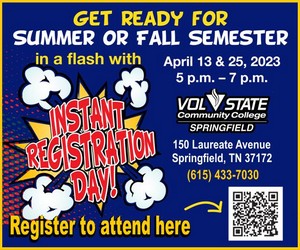 Also, remember text-to-911 services may have many challenges:
• A text or data plan is required to place a text to 911.
• As with all text messages, messages to 911 may take longer to receive, may go out of order, or may not be received at all.
• If you do not receive a response from a 911 call-taker, please call. There may be some type of problem with your phone, our phone, or the system.
• Photos and videos cannot be sent to 911 at this time.
• Text-to-911 cannot include more than one person. There is no way to have a group chat.
What if I want to send a photo? Robertson County 911 dispatch does use a service that can receive pictures and videos and help with texting translations but it requires the use of another program that is initiated during a 911 CALL and the caller accepting the incoming text link.
Most importantly, always remember:
• Voice calls are always the best and fastest way to contact 911.
• Text-to-911 service is not available in all areas.
• Contact 911 by another means if you do not get a response, or if you get one saying the service is not available.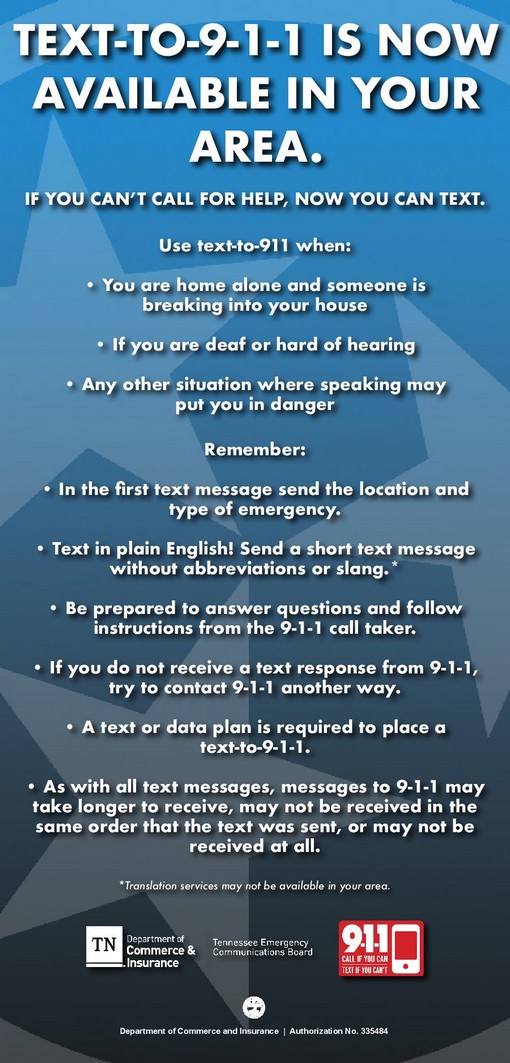 Mobile: To See The Latest Stories or to share this article, scroll below