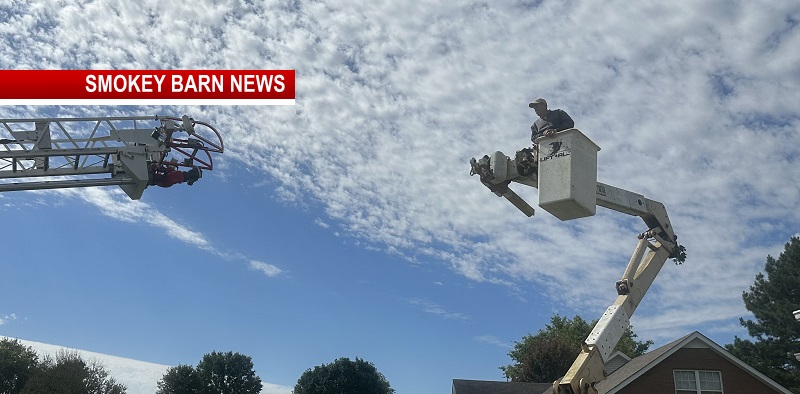 Fire Department Rescues Man Stuck In Bucket Truck In Greenbrier
GREENBRIER, TENNESSEE: (Smokey Barn News) – We have another uplifting report for you, really, this story is way up there, about 50 feet in fact. In all seriousness, we were up in the air on reporting it but it's not too often that someone achieves the ultimate 'bucket list' experience, quite literally.
OK, seriously, here's the real deal. A Greenbrier man was performing a roof inspection looking for a leak when his bucket truck decided to malfunction. He was stuck and the emergency letdown release was not working. We're told he spent at least two hours stuck in the air. Neighbors told Smokey Barn News it was more like three hours. In either case, one would hope he didn't gulp down a pot of coffee before going to work today.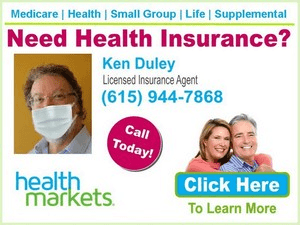 The ordeal occurred on Franklin Dr Monday afternoon, the first call coming into 911 at 12:31 pm. MAP There was an attempt to repair the lift on the ground but the clock was ticking. Ultimately someone decided it was time to make the call for help.
The Greenbrier Fire Department was the first to arrive but after about 30 minutes of trying to get the bucket down, the decision was made to bring in the Ridgetop Fire Department. Ridgetop has a full-scale ladder truck designed to handle people trapped in high places.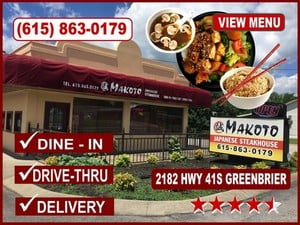 Within short order the gentleman was free. Greenbrier Fire Chief Kyle Hamill wanted to thank the Ridgetop Fire Department for their use of the ladder truck.
So there you have it, a story that's a real letdown. Sorry, we had to squeak in one more pun. Let's hear yours!  PHOTOS: Joni Ayers