First Case  Of  COVID-19 Reported In TN (50 Miles South Of Robertson County)
ROBERTSON COUNTY TENNESSEE: (Smokey Barn News) – Today the Tennessee Department of Health and the Governor's Office announced Tennessee's first case of the COVID-19 novel coronavirus.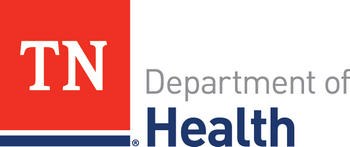 The TDH State Public Health Laboratory tested the individual and has submitted results to the Centers for Disease Control and Prevention for confirmation.
The patient is an adult male from Williamson County. Williamson County is located about 50 miles South of Robertson County. MAP The patient had recently traveled out-of-state. The patient has a mild illness and is isolated at home.
The patient traveled on a nonstop, round-trip flight between Boston, Mass., and the Nashville International Airport. The patient showed NO symptoms while traveling. TDH is in close contact with the Massachusetts Department of Public Health and Tennessee Coronavirus Task Force Member Doug Kreulen, chief executive officer of Nashville International Airport about this case.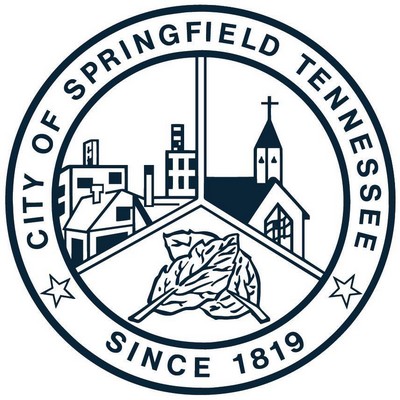 According to Springfield, "City officials along with local EMA and EMS directors met earlier this week at city hall to talk about COVID-19.
"Officials were briefed on the latest developments and discussed how best to respond to potential outbreaks of the novel coronavirus.
"Remember, the risk remains low to the general public. The elderly and those with compromised immune systems are those at the highest risk.
"Wondering what you can do? Make sure to practice hand hygiene frequently to reduce the risk of exposure. Wash hands often with soap and water for at least 20 seconds. If soap and water are not readily available, use an alcohol-based hand sanitizer that contains at least 60% alcohol."
Limited test kits: The TDH State Public Health Laboratory has the ability to test 85 additional individuals at this time. The CDC is providing overflow testing if needed, as states build additional capacity. TDH is prioritizing testing for those who had contact with the infected individual.
TDH has launched a Tennessee Coronavirus Public Information Line. The hotline number is 877-857-2945 and will be available from 10 a.m. to 10 p.m. Central daily.
Call volume is said to be high so callers are urged to be patient if they receive a busy signal and try their call at a later time. People with concerns about their health should contact their health care providers.
Additional information from the TDH
CDC has updated information and guidance available online
NorthCrest Medical in Springfield released the following about the virus Thursday afternoon.

"While COVID-19 is new, preparing for responses to disasters is not new to hospitals. Emergency preparedness training is a year-round activity that is done within each facility, system and region, with regular exercises to test these plans.
"Hospitals treat patients with a variety of infectious diseases on a daily basis. These patients are isolated and treated in appropriate spaces by trained staff using specialized equipment.
"When there is a threat of disease that could cause a surge of patients, a hospital will increase its preparedness and coordination activities. Hospitals share information and best practices, but also deploy the specific strategies that will work best in their facilities in response to the changing situation.
"NorthCrest, along with other hospitals around the state, is working closely with the Centers for Disease Control and Prevention (CDC), Tennessee Department of Health (TDH) and local public health departments to prepare for COVID-19.
"From what is known, most people who become infected with COVID-19 will not become seriously ill and, therefore, will not need hospitalization or even a trip to the emergency room. Hospital care is a precious resource that needs to be reserved for those with the most serious, life-threatening symptoms.
"While Tennessee has not had an influx of reported cases, individuals who have traveled to an area with ongoing spread of COVID-19 and have developed fever and symptoms of respiratory illness should contact their healthcare professional so a decision can be made about testing for COVID-19.
"If and when there are COVID-19 cases in Tennessee, treatment of mildly ill individuals likely will consist of isolation at home, with restricted contact with other people and pets in the home, along with other precautions to reduce the likelihood of spread."
Personal protective measures that all people should follow include:
· Wash hands frequently with soap and water for at least 20 seconds. If soap and water are not available, use alcohol-based hand sanitizers.
· Avoid touching eyes, mouth and nose with unwashed hands.
· Do not share personal items such as water bottles, smokes and/or vapes.
· Avoid close contact with individuals who are sick.
· Stay home when sick. Remain home for at least 24 hours after resolution of fever (without fever-reducing medication) or signs of a fever (i.e., chills, feeling warm, flushed appearance), and respiratory symptoms are improving.
· Cover coughs and sneezes with a tissue, then immediately discard the tissue in the trash.
· Clean and disinfect frequently touched objects and surfaces
Gov. Bill Lee Announces Formation of Coronavirus Task Force Group to develop public health solutions for Tennessee
Wednesday, March 04, 2020 | 01:30pm
NASHVILLE, Tenn. – Today, Governor Bill Lee announced the formation of a Coronavirus Task Force to enhance Tennessee's coordinated efforts to prevent, identify, and treat potential cases of COVID-19.
"As confirmed cases of the coronavirus spread across the country, it is important that Tennessee remains prepared," said Gov. Bill Lee. "To help us be even better prepared, this group of experts will work closely with me and my administration, along with local, state, and federal agencies as we continue to monitor any potential developments. I appreciate their willingness to serve our state."
The task force will develop and execute strong precautionary measures, resource allocation, and emergency response plans should the need arise in Tennessee.
The following Tennesseans will serve on the task force:
• Dr. Lisa Piercey, Commissioner, Tennessee Department of Health
• Dr. Penny Schwinn, Commissioner, Tennessee Department of Education
• Dr. Jonathan Moorman, Infectious Disease Division Chief, East TN State University
• Dr. Martha Buchanan, Director, Knox County Metro Health Dept.
• Mike Krause, Executive Director, TN Higher Education Commission
• Bradley Jackson, President and CEO, TN Chamber of Commerce
• Dr. Tom Talbot, Chief Hospital Epidemiologist, Vanderbilt University Medical Center
• Dr. Jonathan Perlin, Chief Medical Officer, HCA
• Dr. Wendy Long, President and CEO, TN Hospital Association
• Dr. Sara Cross, Infectious Disease Chief, Regional One Health
• Holly Sullivan, Director of Worldwide Economic Development, Amazon
• Doug Kreulen, Chief Executive Officer, Nashville International Airport
• Jeff Aiken, President, TN Farm Bureau
• David Lusk, Director, FedEx Global Security Operations Center
• Rebecca Kelly, State Director, AARP Tennessee
For more information regarding COVID-19, visit here
As more information becomes available Smokey Barn News will bring it to you.