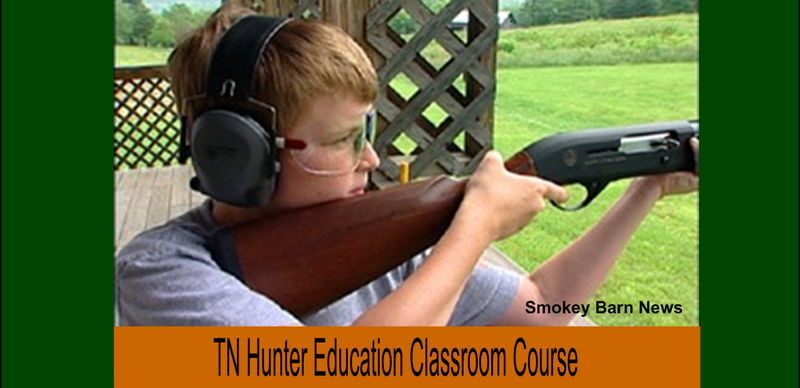 FREE Hunter Education Class Sept. 10-14, Sign Up Today!
ROBERTSON COUNTY TENNESSEE: (Smokey Barn News) – It is that time of the year again and we are having another Hunter Education Class taught by TWRA September 10-14, 2018 at the Highland Rim Experiment Station. You must be 9 years old to take the class.No exceptions.
This is a week long class as the state law mandates the class be 11 hours long including range time. Here is some information on the class.
Tennessee's Hunter Education program works. Since 1975, when a formal hunter education program was introduced, the number of hunting and firearm related accidents in Tennessee has declined dramatically. We know that Tennessee's Hunter Education program has reduced hunting accidents and saved lives.
Tennessee Code Annotated 70-2-108 became law in 1985 and states:
(a) Every person born on or after January 1, 1969, before hunting, shall possess, in addition to all other licenses and permits required, proof of satisfactory completion of an agency approved hunter education course…
If you were born on or after January 1, 1969 you must possess proof of successful completion of a hunter education class before hunting in Tennessee.
THE CLASS IS FREE! You can sign up now, just click HERE
For any questions, you can contact Wildlife Officer, Kaleb Stratton at 615-522-8149 by call or text or email at [email protected].
LOCATION & SCHEDULE
Meeting on: * 5 Days *
Monday, Sep 10, 2018 06:00 PM – 09:00 PM
Tuesday, Sep 11, 2018 06:00 PM – 09:00 PM
Wednesday, Sep 12, 2018 06:00 PM – 09:00 PM
Thursday, Sep 13, 2018 06:00 PM – 09:00 PM
Friday, Sep 14, 2018 06:00 PM – 09:00 PM
Located at:
HIGHLAND RIM RESEARCH AND EDUCATION CENTER
3181 Experiment Station Rd. , Room#: Around Back of Building
SPRINGFIELD, TN 37172
Special Instructions for All Students
Food and drink are welcome. Come in back door. DO NOT PARK IN GRASS IF IT IS WET OR RAINING!
DETAILS
Instructed by: GARY KEYT
Cancellation Policies
You must cancel your registration before ,Monday, Sep 10, 2018 at 06:00 PM.
Minimum-Age Policy
All registrants for this event must be 9 years of age by Monday, Sep 10, 2018. The course is offered free of charge to anyone interested regardless of age; however, you must be nine years of age or older in order to become a certified hunter education graduate.
ABOUT THE PROGRAM
Overview
Per state and federal statutes, your Social Security Number is required. If you wish to register for this course, but have never been issued a Social Security Number, please call 615-781-6538 for assistance.

Smokey Barn News (Sponsor/Advertisement)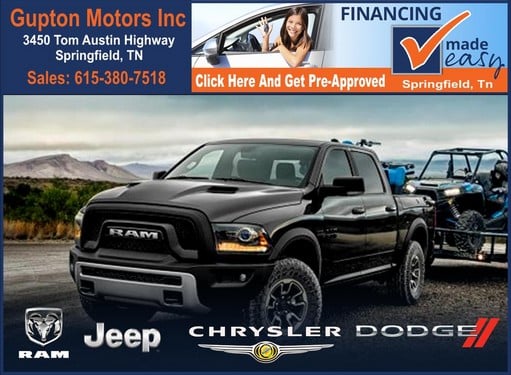 We bring you ALL the News in and surrounding Robertson County, Tennessee.