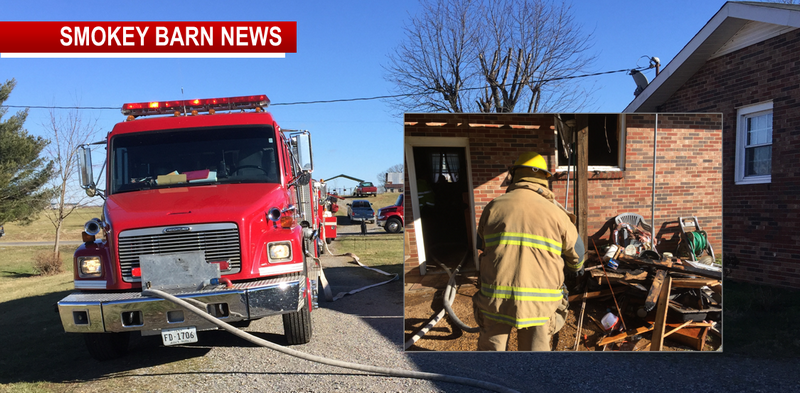 Frozen Pipes Trigger House Fire In Cross Plains
And A Warning From Officials
SPRINGFIELD TENNESSEE: (Smokey Barn News) –A Cross Plains family is feeling very fortunate this afternoon after almost losing their home to fire. The fire started around 2:40 pm under the house. Water pipes under the house had frozen and the family employed a space heater to thaw them out.
According to Orlinda Fire Chief Dusty Johnson Sr, the heater was the likely the cause of the fire. Firefighters arrived quickly and made a very good "stop." Firefighters were able to contain the fire to a single wall and a small portion of the flooring by the kitchen sink. The damage was just enough that the family will be displaced for several days for repairs. Officials had to cut power to the home due to exposed wiring and there is some smoke damage to the home. Chief Johnson estimated the damage to be around $10,000.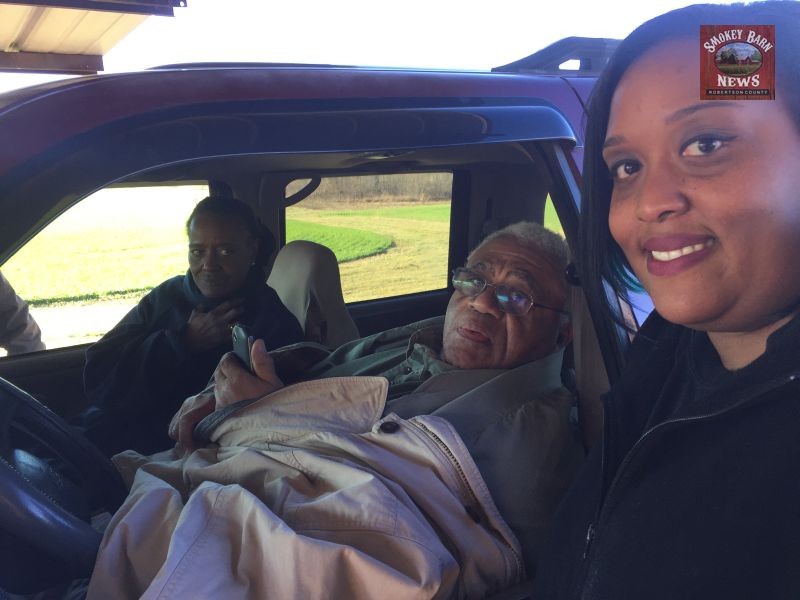 The home is located on Pleasant Hill Road near  Hwy-52. MAP There were two people in the home at the time of the fire, 77 year old James Bell and his wife Ineva. The Bell's daughter, Victoria Bell, was at work when she received word about the fire. "To see my parents home on fire is very upsetting but as long as they are OK, that's absolutely all that matters, Victoria said"
It was clear that James Bell and his wife Ineva are loved very much by family and friends. There was almost a sense of celebration as family huddled around the car that was keeping mom and dad out of the very chilly air. Only after knowing that mom and dad were ok would anyone even look at the house. This was a day that could have turned out much differently and they all knew it.
Thanks to the swift response by our local Firefighters, EMS and EMA, in a few days, for this family, things will be back to normal.
Homeowners across the county are facing some very chilly temperatures. We are receiving reports of frozen pipes from across the county including some sewer pipes. Officials are urging citizens to use caution when using space heaters to warm pipes, homes, garages or out buildings.
Heaters should never be left unattended or placed near drapes, furniture or any other obstacles. In addition, using an extension-cord can also be very dangerous. Check with your local hardware store to make sure you have an extension-cord rated for that use.
Firefighters from Orlinda, Cross Plains, Robertson County EMS and EMA as well as the Robertson County Sheriff's Office all responded to the scene.
Smokey Barn News (Sponsor/Advertisement)
We bring you ALL the News in and surrounding Robertson County, Tennessee.