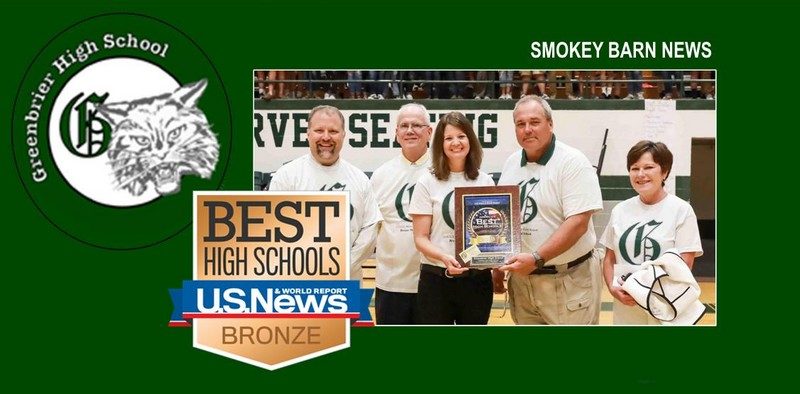 Greenbrier High: U.S. News & World Report Bronze Medal Winner
GREENBRIER TENNESSEE: (Smokey Barn News) – According to officials with Robertson County School's, Greenbrier High School has recently been named as one of the nations top performing schools, receiving U.S. News and World Report Bronze Medal for scholastic achievement.
The recognition was as a result of the school's achievements in four major areas of criteria as assigned by U.S. News:
· Students exceeded expectations in their states.
· Underserved students performed better than the state average.
· Student graduation rates met a threshold.
· Students were prepared for college-level coursework.
The award, which placed them in a select group of only 2000 high schools out of 98,000 in the nation, reflects the level of academic and community achievement by the school.
Administrators, faculty and students celebrated the recognition on Friday afternoon, Aug. 24, with a pep rally in the school gym. Each student was given a t-shirt commemorating the afternoon event that included competition between the different school classes.
By earning the bronze medal recognition Greenbrier High School is now recognized by U.S. News in their National Rankings. Schools are ranked based on their performance on state-required tests and how well they prepare students for college.
Class president Presley Miller said she was proud of the school's achievement.
"To be just a little town and get this achievement is amazing," she said. "It's an honor and a very big accomplishment. I believe we have earned this."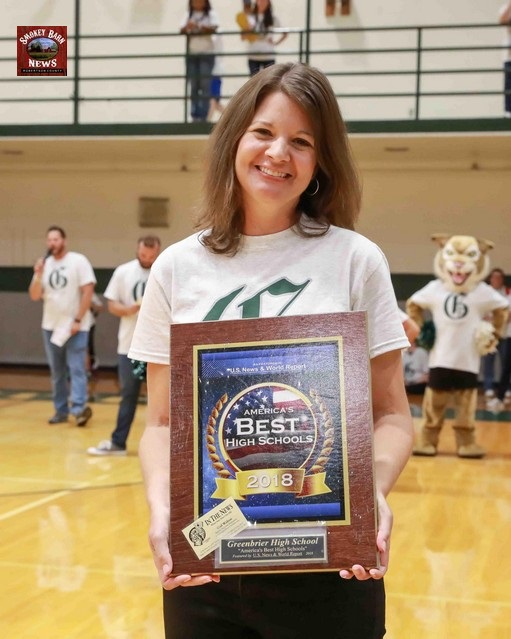 Smokey Barn News (Advertisement)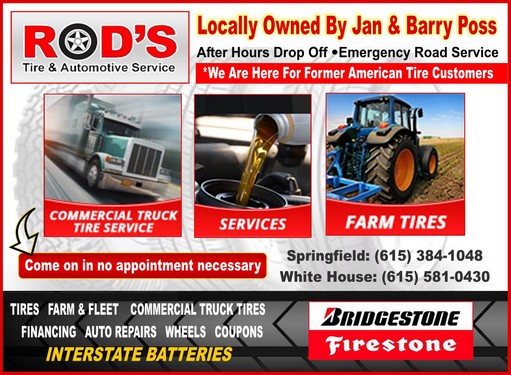 We bring you ALL the News in and surrounding Robertson County, Tennessee.