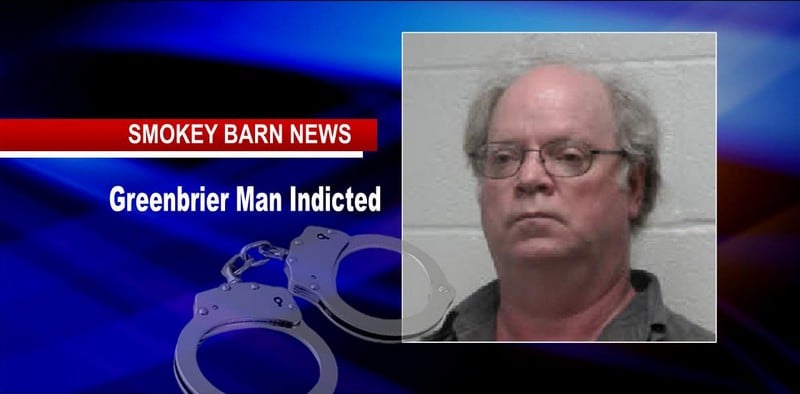 Greenbrier Man Indicted For Attempted Kidnapping/Stalking
ROBERTSON COUNTY TENNESSEE: (Smokey Barn News) – A Greenbrier man is being held at the Robertson County Detention Facility in Springfield under a $110,000 bond following indictments for Attempted Kidnapping and Stalking, according to Greenbrier Police.
According to Greenbrier Police, Ricky Murry Cohea, 58, of Greenbrier, was already in jail facing two counts of stalking when he was indicted for two counts of Attempted Kidnapping.
Buster Locklayer with the Criminal Investigation Division of the Greenbrier Police Department told Smokey Barn News that there are two adult victims and both were unharmed during the alleged stalking and Attempted Kidnapping.
"We believe the victims were not harmed because they were vigilant," Lockyer said.
Locklayer added that Cohea is a registered sex offender and was on probation after being successfully prosecuted and pled guilty to sexual battery for a groping incident last year. According to Locklayer, Cohea was also charged and convicted for indecent exposure.
In this most recent alleged incident, the two victims were jogging in the early morning. The Greenbrier Police Department's pursuit of the two Stalking charges led to evidence supporting the additional indictments of Attempted Kidnapping, Locklayer said.
Greenbrier Police told Smokey Barn News that they believe there is some potential for more victims and they are asking the community if they have had any incidents or run-ins with Mr. Cohea. If so please contact the Greenbrier Police Department at 615-643-4467.
All suspects are innocent until proven guilty in a court of law.