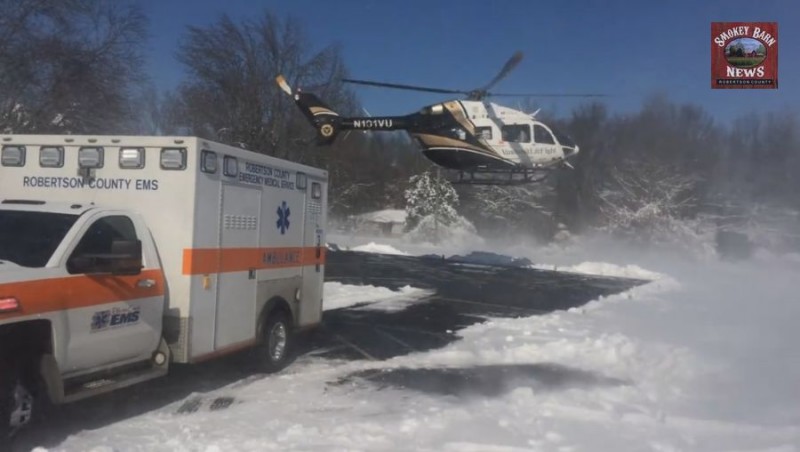 Greenbrier Man Struck By Car Lifeflighted Sunday
GREENBRIER TENNESSEE: (Smokey Barn News) – According to Corporal Curtis Scott with the Greenbrier Police Department, a 25 year old Greenbrier man was walking on Hwy 41 near Tommy's auto sales when he was struck by a passing vehicle. The accident occurred around 10:00am Sunday morning.
The man was Lifeflighted to Vanderbilt Medical Center in Nashville. He was conscious and talking after the accident, Corporal Scott said.
The pedestrian was transported via ground to a helipad located at the Ridgetop Fire department.
According to police, the pedestrian was walking on the shoulder of the road when the passenger vehicle approached him traveling South on Hwy 41. The driver told police that he saw the pedestrian and hit the brakes but the vehicle began to slide out of control and struck the pedestrian.
The driver, a 17 year old juvenile from Springfield, told police that he was driving at or near the speed limit, around 40 miles per hour at the time of the accident. He was charged with reckless driving and cited for driving with an expired drivers license, Scott said.
According to police, the driver said he was headed to a restaurant in Nashville, delivering fruits and vegetables.
According to Corporal Scott, the pedestrian was concerned about the young driver that struck him. The driver was shaken up after the accident and the pedestrian was concerned and asked how he was doing, he wanted to be sure the driver was OK.
After the accident the 17 year old driver and his father met at the police station in Greenbrier, and with a Greenbrier officer, the three prayed for the wellbeing of the pedestrian.
The prayers may have worked because we later learned that the pedestrian is expected to fully recover, according to Corporal Scott. "He suffered a broken leg and some cuts and scrapes but otherwise is OK," Scott said.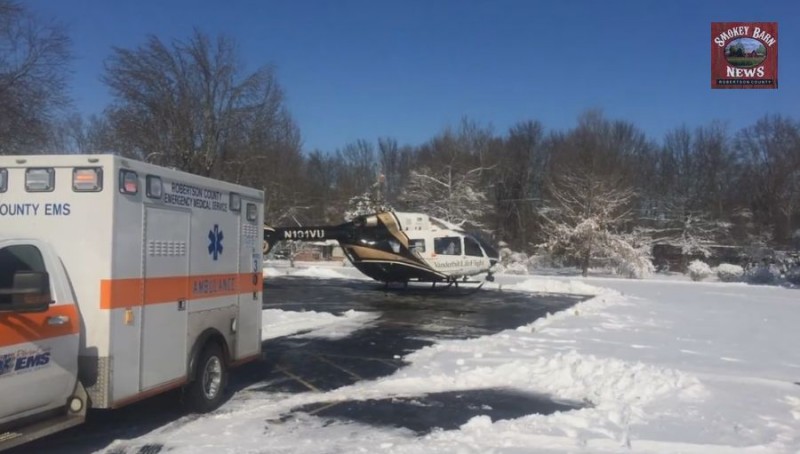 Smokey Barn News (Sponsor/Advertisement)

We bring you ALL the News in and surrounding Robertson County, Tennessee.