Greenbrier PD: Broad-Daylight Armed Robbery Triggers Search
GREENBRIER TENNESSEE: (Smokey Barn News) – The Greenbrier Police Department is currently searching for an armed gunman that robbed the Cash Express on Hwy 41 Wednesday afternoon.
According to Lt. Buster Locklayer with the Criminal Investigation Division of the Greenbrier Police Department, the gunman entered the Cash Express located on the corner of Hwy 41 and Industrial Blvd around 3 pm Wednesday afternoon, pointed a black semi-automatic handgun with an extended magazine at the clerk, and demanded money.
The suspect entered the business, went straight to the cash register, and demanded money, according to  Lt. Buster Locklayer. The suspect then asked about the safe and took the contents. The suspect then locked the clerk in a back room and fled in a black 2011-2013 Dodge Charger with tinted windows and stock wheels. The photo below is the actual vehicle.
The suspect (pictured) is described as a black male about 6 feet tall, athletic build with white tennis shoes, blue jeans, a gray hoodie with OG on the front, and a ski mask with a medical mask.
Lt. Buster Locklayer told Smokey Barn News that they are looking into the possibility that this suspect may be responsible for other robberies in adjacent counties.
No one was injured during the robbery.
Anyone with any information should contact Buster Locklayer with the Greenbrier with the Criminal Investigation Division (615) 643-4467.
RELATED: This is the second time this Cash Express has been robbed in recent years. Back in 2015, a man robbed this same Cash Express location. Greenbrier Police, with the assistance of the Ridgetop Police Department, were able quickly to capture the suspect and all the money was recovered. FULL STORY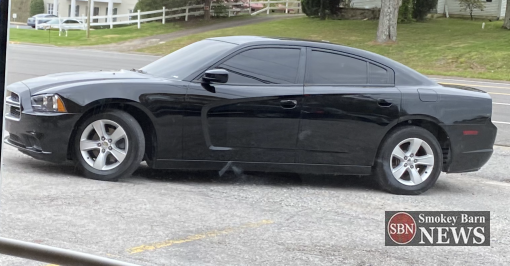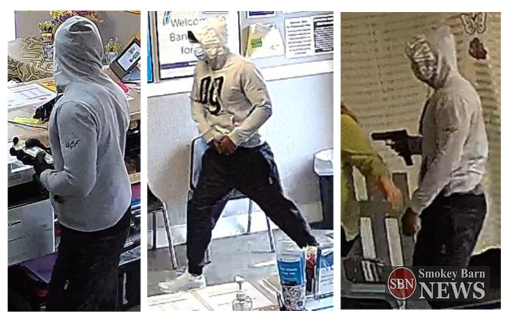 Mobile: To See The Latest Stories or to share this article, scroll below