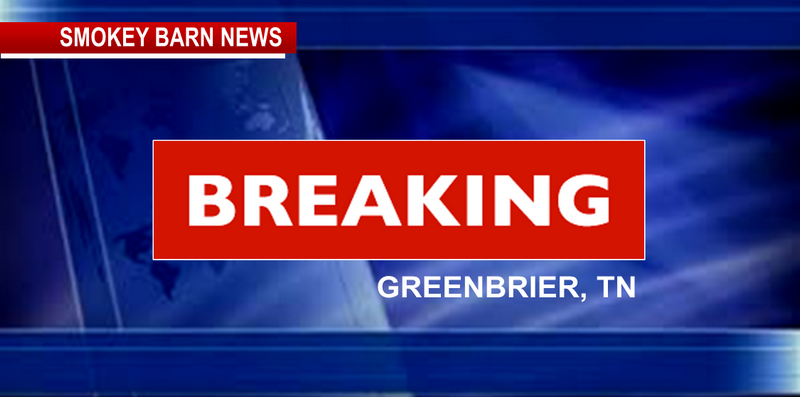 Greenbrier Teen Found Dead Another Hospitalized:  Police Investigating 
SEE UPDATES BELOW
GREENBRIER TENNESSEE: (Smokey Barn News) – The Greenbrier community is in shock this evening after learning that one teenager has died under mysterious circumstances while another is fighting for his life at Vanderbilt Medical Center, and police are searching for answers.
The Robertson County Sheriff's Office and Greenbrier Police are jointly investigating the incident.
After communicating with several parents and sources close to the situation we have done our best to put the facts together in their proper order but any information we do provide at this early stage of the investigation should be considered preliminary until police have had enough time to pull all the facts together.
Thursday morning Robertson County 911 dispatch received a call that a male, about 16 years of age, was discovered deceased at a home in Greenbrier, we are not releasing the address.  Robertson County EMS Assistant Director Russell Gupton was able to confirm that Robertson County EMS did respond to a call regarding a deceased teenage male in the Greenbrier city limits Thursday morning.
A short time later Robertson County EMS and Fire were dispatched to another home regarding a second teen who needed medical treatment. Several sources indicated that the teen was transported to NorthCrest Medical Center in Springfield and later transferred to Vanderbilt Medical Center in Nashville. According to several sources, the teen's condition was serious, one source indicating that the teen had been intubated.
In conversations with several parents and other sources we have learned that police are interviewing a number of teenagers as they conduct their investigation. One parent indicated that police had asked about a party that may or may not have occurred Wednesday evening. By the questions, it appeared that police believed that the two teens had been together the night before.
Several sources indicated both teens to be 10th or 11th graders at Greenbrier High School about 16 years of age.
Another parent indicated that  police told them that part of the investigation involved the possibility that the teens may have ingested some kind of alcohol based mix but again this is all very preliminary information.
One parent with a child close to the situation offered the following statement. "Our thoughts and prayers are with them, we sympathize with them and what they are going through. I can't imagine going through it. Pray for the good that may come from it that might save somebody else's life."
Any personal information about the identity of the two teens will be withheld until police complete their investigation and their subsequent findings are released.
Knowing that the incident occurred can provide some benefit to the community but we are asking that any comments made be done so with the family of both boys in mind.
The staff at Smokey Barn News are extending our prayers to the families of both boys.
UPDATE Friday 9:44am————-
The Greenbrier Police department has released the following statement this morning:
The Greenbrier Police Department is currently conducting an investigation into the unexplained death of a 16 year old male. The teenager was found unresponsive in his home in Greenbrier and pronounced dead at the scene.
Another youth is currently in Vanderbilt Hospital being treated for an undisclosed ailment. It is unconfirmed that the two incidents are related, however, the police department in conjunction with the Robertson County Sheriff's Office is diligently investigating the cause of both incidents.
Foul play is not suspected in either incident. Information has been received by the police department that one or more juveniles in the Greenbrier area may have ingested a racing fuel based liquid substance at a gathering earlier this week.
This incident appears to be isolated to a select group of juveniles. If you know someone who may have consumed a similar mixture the police department urges you to seek medical attention at once. Anyone with information concerning this incident is urged to contact the Greenbrier Police Department at (615) 643-4467.
You will not be in trouble with law enforcement if you were present at this gathering. Our goal is to ensure the safety of our citizens and get medical help for those who may need it.
Due to the sensitivity of the investigation and the ages of the individuals involved, no identifying information will be released at this time. Chief K.D. Smith stated "the police department extends its condolences to the family of the young man who passed away, and joins everyone in praying for the recovery of the hospitalized juvenile".
Smokey Barn News (Sponsor/Advertisement)

We bring you ALL the News in and surrounding Robertson County, Tennessee.