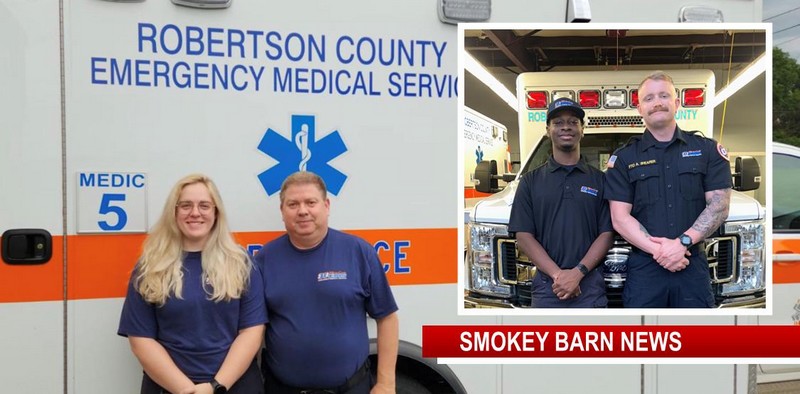 "He's Breathing, We Have A Pulse!" Team Effort Saves Premature Baby Boy 
ROBERTSON COUNTY TENNESSEE (Smokey Barn News) – Robertson County gained a new citizen overnight, but if not for the efforts of Robertson County EMS, the Pleasant View Volunteer Fire Department, TriStar NorthCrest Medical Center and Robertson County 911, it may never have happened.
It all started in the middle of the night Wednesday, 911 dispatchers in Robertson County receive a frantic call from a young mother in active labor. As 911 dispatchers put First Responders en route, they worked quickly to gather more information. Within seconds Robertson County EMS "Medic 5" was en route along with the Pleasant View Volunteer Fire Department.
Medic 5 and the Pleasant View Vol. FD arrived at the home almost simultaneously. It was 2:06 AM and the mother was seconds from giving birth. By 2:08 AM a baby boy was delivered. Mom was doing great but the baby wasn't breathing.  At this point, every passing second was essential for the baby's survival. According to Robertson County EMS Director Brent Dyer, complicating matters was the baby arrived about 10 weeks premature. Medics now had their hands full with a premature baby who had not only stopped breathing but his little heartbeat was almost non-existent.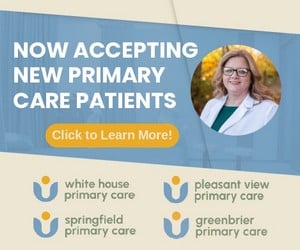 Another medical team was now on the scene to assist while the baby boy received emergency resuscitation. Paramedic Rachel McCabe and her partner AEMT Tony Pervine worked quickly with the Pleasant View Vol. FD to provide neonatal resuscitation measures (NRP) or CPR.
Paramedic Rachel McCabe led the resuscitation while awaiting the arrival of the back-up ambulance. Life-long Robertson County resident Mary Lee Lemley, an RN/Neonatal Clinical Educator with Vanderbilt Children's Hospital, taught the NRP classes to Robertson County EMS medics. Lee is a highly respected and well-renowned specialist in teaching paramedics, nurses, and even doctors how to care for critically ill newborns. This would be the third time in less than one year that Lee's specialized training helped make an incredible difference in Robertson County alone.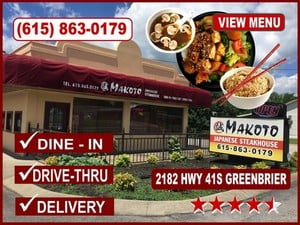 McCabe has been with Robertson County EMS less than one year. "We are fortunate to have Rachel as one of our paramedics. Hearing about the wonderful job she did this morning as the paramedic first on scene gives me an incredible sense of pride and joy," Dyer said.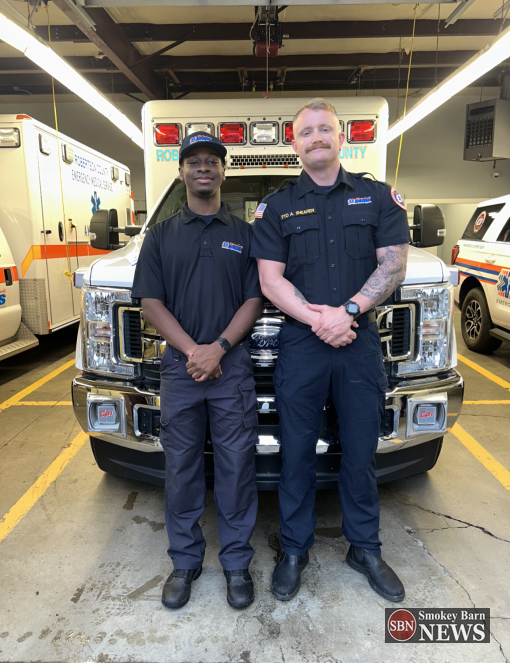 Arriving in a second unit,  Paramedic/Field Training Officer Alex Shearer began assisting McCabe with the resuscitation of the baby boy.  La'Darrius Huddleston, Robertson County's newest AEMT on the team, would handle navigation. "I talked to Huddleston on the phone (after the call) to tell him I was very proud of him and heard good things about how he did on one of the first high acuity calls of his career," Dyer said.
In addition to CPR, artificial ventilations with supplemental oxygen therapy and active rewarming techniques were applied. "The baby boy was a bit hypothermic which wouldn't be as harmful to most infants or people in general, however in premature babies, due to the decreased body mass, a low body temperature can develop very quickly," Dyer said. "This is a significant issue because hypothermia (low body temperature) in neonates can lead to apnea (no breathing). The respiratory arrest leads to low oxygen levels which quickly leads to bradycardia -low heart rate or pulse. Essentially, a domino effect of events was quickly reversed to try and save this baby boy's life."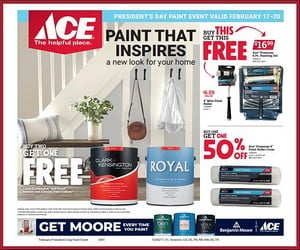 As Smokey Barn News monitored radio traffic during the call, there was a long silence after the announcement that the baby was not breathing. Then, out of the blue, the page went out to 911 dispatchers- "The baby is breathing on his own, he's got a pulse." -It was a very powerful moment. Smokey Barn News has added a recording of the 911 communication below.
The baby boy was transported to TriStar NorthCrest with both paramedics Shearer and McCabe in the back caring for him. The young mother was in stable condition and was transported non-emergency to be with her baby at NorthCrest with AEMT Pervine attending her in transport while colleagues from the Pleasant View Volunteer Fire Department handled the driving.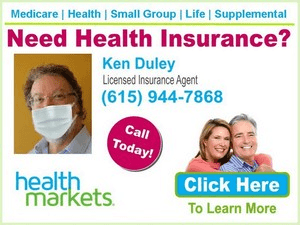 While in transport, medical specialists at TriStar NorthCrest were preparing to receive the child who by now was about 5 minutes old. The emergency Department worked quickly to coordinate with NorthCrest's Women's Services Department to have a specialized OB (obstetrical) provider alongside the ER physician and nursing staff to care for the baby boy. A specialized incubator/isolette device that works to warm newborns was ready and waiting for the 5-minute-old Robertson Countian.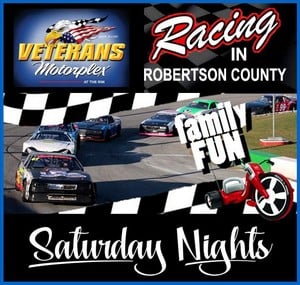 Shearer was already communicating with waiting medical personnel at NorthCrest. Having this much of a "heads up" to get ready was excellent, Dyer said. The baby ended up being intubated by the staff at NorthCrest Medical Center and was later transferred on to Monroe Carell Jr. Children's Hospital at Vanderbilt.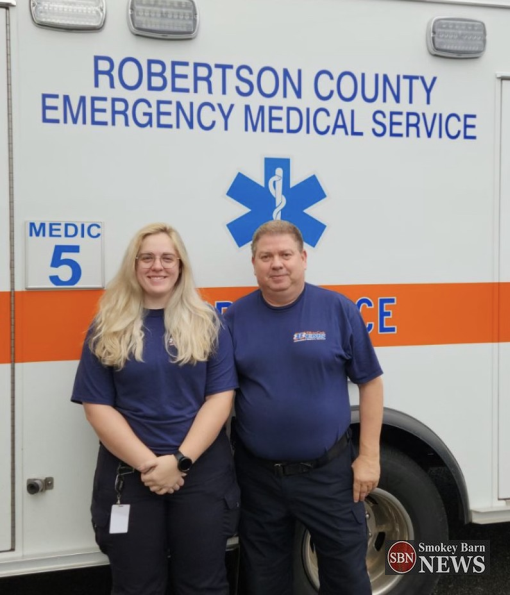 Robertson County Emergency Communications Center Director Rachel Payne passed the appreciation from EMS along to the 911 operator, Mr. Tim Baxter who worked quickly to get help to the scene.  "Being a telecommunicator is often a faceless, thankless job. Days like today are what makes it all worth it. I am thankful to be part of this call, and extremely glad to hear both mother and baby are doing well," Baxter said.
"In an emergency situation where every precious moment counts, the ability to access an emergency facility quickly and easily can be the difference between life and death," said Sean Patterson, CEO of NorthCrest Medical Center. "The expertise of our Robertson County EMS team provided those vital moments needed to sustain the life of a newborn delivered during her mother's transport to TriStar NorthCrest. We are not only fortunate to have such a great partnership with our local EMS crews, but we are blessed to have a highly qualified team at TriStar NorthCrest. Our Emergency and Women's Services departments worked quickly and efficiently to care for both mom and baby once EMS safely delivered both to the facility. It's such an honor to be a part of a community health system with experts in their field who continue to provide high-quality compassionate care."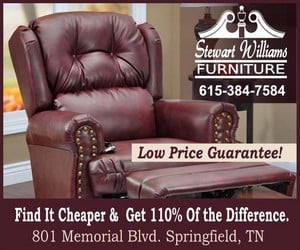 Baby update: "I have received updates reporting that the baby boy has done well and seems to be improving. We will work to provide an update as quickly as possible. In the meantime, we ask everyone in our community to support this family with prayers and words of encouragement as healing continues," Dyer said.
"This story happened in the dark-fired, smoke-filled air of the tobacco barns in beautiful Robertson County on an early September morning. While the majority of folks in Robertson County slept to begin another day, the fast actions by dispatchers, first responders from Pleasant View Vol FD, both EMS ambulance crews and our local healthcare partners at NorthCrest Medical Center worked to stabilize a little baby boy who had come into the world a little early." Brent Dyer Robertson County EMS
Mobile: To See The Latest Stories or to share this article, scroll below