Hiding In Plain Sight A 1954 300SL Gullwing Mercedes
Half Million Dollar Car In Springfield
PHOTO ALBUM BELOW
October 9, 2012
SPRINGFIELD TENNESSEE: (Smokey Barn News) – Hidden right in plain sight in Springfield today was this 1954 300SL Gullwing Mercedes. As I drove by it today I said "oh look, there's a Gullwing Mercedes", then my face went white and I locked up my breaks, well almost. It's just a little strange to see one of these cars sitting on the side of the road.
Most of these cars are in private collections or museums. Funny thing is, back in the 80's these cars were not considered to be all that special and were often seen parked on the side of the road like any other car. That is until one day someone decided they were worth a half a million bucks. The Gullwing Mercedes is believed to be the world's first supercar and only 1,400 units of the Gullwing were made.
(See MORE Photos Below)
According to Wikipedia, the Mercedes-Benz 300SL was the first iteration of the SL-Class grand tourer convertibles and fastest production car of its day. Internally numbered W198, it was introduced in 1954 as a two-seat sports car with distinctive gull-wing doors and later offered as an open-roadster.
Built by Daimler-Benz AG, the fuel-injected production model was based on the company's highly successful yet somewhat less powerful carbureted 1952 race car, the Mercedes-Benz 300SL (W194).
The idea of a toned-down W194 tailored to affluent performance enthusiasts in the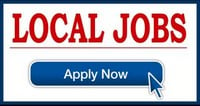 booming post-war American market was suggested by Max Hoffman. As such, it was introduced at the 1954 New York Auto Showrather than the Frankfurt or Geneva shows other Mercedes models made their debuts at. The "300" in its name referred to its three-liter engine displacement, and "SL" stood for "Sport Leicht" (Sport Light).
The 300SL was best known for its distinctive gullwing doors, first-ever consumer fuel-injection, and world's fastest top speed. The gullwing version was available from March 1955 to 1957, the roadster from 1958 to 1963. It was followed in the Mercedes line by the 230SL. Go here if you'd like more on the car's history –> http://en.wikipedia.org/wiki/Mercedes-Benz_300SL
The car was parked at B & J Automotive at 1324 South Main Street in Springfield. The owner of B & J Automotive Dan Burdge spent a little time with me to chat about the car. The owner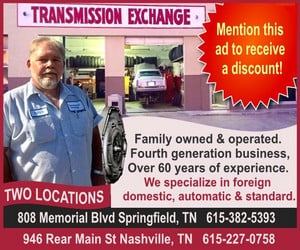 of the car (a local resident) found Dan via a recommendation from Mercedes. It was brought in to have some engine work done. Apparently, she's running like a top after Dan's tinkering. Dan does high-end restorations that include mechanical and full collision on the new stuff but according to Dan, he's one of the few shops in the area that does restoration on the older high-end collector cars. A quick glance in his shop confirmed that he does have some rare cars in there. Older high dollar vehicle restorations or even engine work on them must be done properly. You have to follow the proper factory specs or you can greatly impair the car's value.
The owner of the car says he has a collection of notes left on his windshield of offers to buy the car but it's not for sale. You will be glad to know that the owner actually drives the car and has no plans to completely restore it, he wants to drive it. So many times these cars just sit because they are so rare.
 ——————–> FOR MORE PHOTOS CLICK HERE <——————–