High-Speed Internet/Phone/TV Service Coming To CEMC Members
ROBERTSON COUNTY TENNESSEE: (Smokey Barn News) – It's official, CEMC is in the broadband business with a plan to bring High-Speed Internet/Phone/TV Service to all of its members, the firm said Thursday.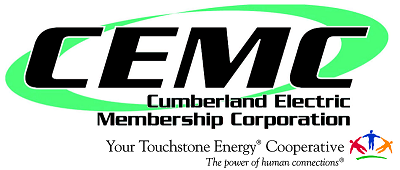 Founded in 1938, Cumberland Electric Membership Corporation provides electricity to customers in Stewart, Cheatham, Montgomery, Sumner and of course Robertson County. Back in 1938 farmers needed electricity but no one was providing this service because it wasn't profitable, CEMC was formed to meet this need.
According to CEMC, the nonprofit electric cooperative regulated by TVA and governed by a member elected board of directors provides electric service to almost 100,000 electric accounts and owns and maintains over 8,000 miles of electric distribution facilities throughout its service territory.
Now CEMC wants to lay fiber on their preexisting infrastructure theoretically making high-speed Internet access available to many that have none.

"Since the state of Tennessee passed the Broadband Accessibility Act in 2017, CEMC has diligently studied this opportunity and surveyed our membership to gauge interest. Following a favorable response, CEMC's board of directors voted to create Cumberland Connect, LLC, a broadband subsidiary, to provide these much-needed services to its membership.
"Cumberland Connect will provide high-speed internet, phone and TV service over a state-of-the-art fiber optics network. CEMC and Cumberland Connect are currently working on design and engineering for the fiber optic network. We anticipate the construction of the entire network to take between five and six years due to the large scale of this fiber optics network."
According to the Tennessee Department of Economic and Community Development's web site, there are three main components to the Tennessee Broadband Accessibility Act:
1) Investment – Coupled with Gov. Haslam's proposed budget, TBAA provides $45 million over three years through grants and tax credits as part of a plan to focus on the state's unserved areas.
2) It establishes the "Broadband Accessibility Grant Program," providing $30 million over a three-year period ($10 million per year) to broadband providers to encourage deployment to unserved homes and businesses.
3) It provides a tax credit to private service providers totaling $15 million over three years ($5 million per year) based on the purchase of broadband equipment used to provide broadband access in Tennessee's most economically challenged counties.
On deregulation – TBAA permits the state's private, nonprofit electric cooperatives (like CEMC) to provide broadband service. Electric cooperatives, previously restricted from providing retail broadband services, are uniquely situated to assist in bridging the broadband accessibility gap with experience serving areas with lower population densities and providing universal service throughout their territories.
TBAA also strengthens protections that prevent electric cooperatives from using electric system assets to subsidize broadband services and ensures that cooperative participation in the broadband market will not limit consumers' choices.
Education – Because broadband accessibility without adoption accomplishes little, adoption efforts must be included in the State's plans to maximize the economic impact and increase the return on investment of State funds.
Through the Rural Task Force and other coordinated efforts, existing programs and resources will be evaluated and leveraged to drive broadband adoption.
TBAA provides grant funding opportunities to the state's local libraries to help residents improve their digital literacy skills and maximize the benefits of broadband.
"CEMC and Cumberland Connect are committed to construct this network and offer this high-speed internet, phone and TV service to all members over the next few years. Cumberland Connect's website and social media channels are currently under development and will be used in partnership with local media to keep everyone informed as the project progresses."
Smokey Barn News (Advertisement)
Smokey Barn News (Advertisement)
We bring you ALL the News in and surrounding Robertson County, Tennessee.