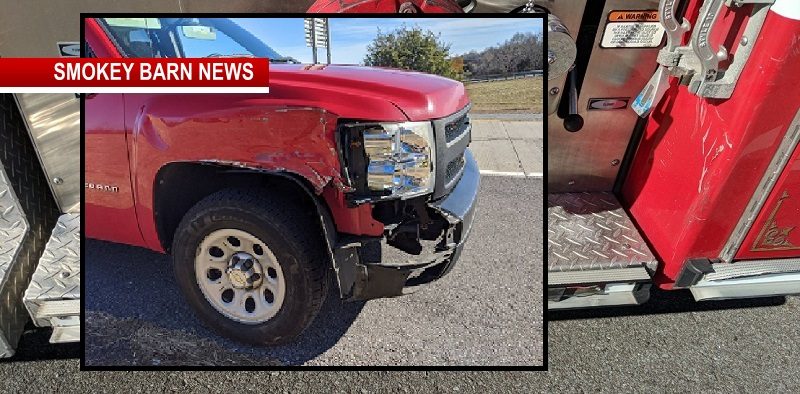 Holiday Traffic Advisory After Fire Engine Sideswiped In Route To Crash
ROBERTSON COUNTY: (Smokey Barn News) – According to officials in Robertson County, on Wednesday the interstates were jam-packed with drivers in a hurry to get to Thanksgiving dinners, and as a result, there were many accidents.
Smokey Barn News has been tracking Robertson County roads including the Interstates and there has been an increase of accidents and deer strikes in the last 48 hours.
Wednesday afternoon first responders with the White House Community Volunteer Fire Department were in route to an accident on I65. According to the agency, as they approached the New Hall Rd overpass they were sideswiped by a pickup.
Firefighters were forced to pull over and deal with the accident. The Millersville Fire Department stepped in to assist. Fortunately, the damage to both vehicles was relatively minor and the engine was placed back into service.
I65 and I24 are major arteries used by hundreds of thousands of drivers on the holidays. Chief Wakefield with the White House Community Volunteer Fire Department defined I65 as a big mess Wednesday. For local residents, navigating around the interstates over the holiday weekend might just save you a headache.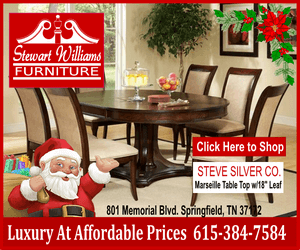 As far as deer strikes, Smokey Barn News spoke with Lieutenant Bill Miller with the Tennessee Highway Patrol. Miller says the best thing you can do during the rutting season is to "slow down." Miller says drivers should scan the road up ahead and when driving at night look for the deer's eyes to reflect your headlights.
Deer have eyes designed to reflect light back and forth. It gives their eyes more chances to capture light in low-light conditions. Cats and dogs have the same design. The design makes their eyes light up with your headlights. If you see two shiny dots up ahead->slow down.
Miller also says that if a deer does jump in front of your vehicle, do not swerve. It's better to hit the deer, swerving can send your vehicle out of control. Miller adds, if you see one deer, there's probably more.
Research shows that you gain nothing from speeding. For example, speeding for 30 miles on your way to mom's house for that Turkey dinner and you might save one or two minutes. If the THP spots you speeding you can toss that two minutes out the window.
PHOTOS: White House Community Volunteer Fire Department
Smokey Barn News (Advertisement)
Smokey Barn News (Advertisement)
We bring you ALL the News in and surrounding Robertson County, Tennessee.