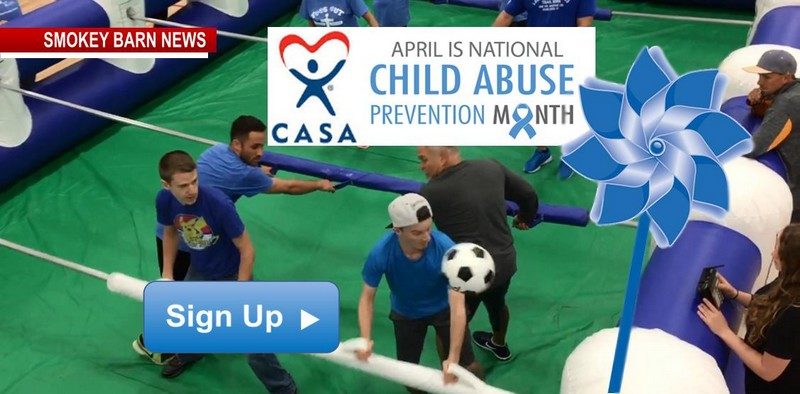 CASA of Robertson County Calls Robertson County Residents to Action for Child Abuse Prevention Month
ROBERTSON COUNTY TENNESSEE: (Smokey Barn News) – In honor of National Child Abuse Prevention Month, CASA of Robertson County is issuing a call to action for residents of Robertson County to stand against child abuse and take action to support children who have been abused or neglected.
There were a little over 1,000 cases of reported abuse and/or neglect investigated by the child welfare system in Robertson County this past year. These children come to the attention of the child welfare system through reports of drug-exposed infant, physical abuse, sex abuse, unclean living conditions, abandonment, parental substance abuse, and failure to have educational and medical needs met.
"The rate in which Robertson County's children are coming into foster is not slowing down, and placement in foster care continues to be problematic with a shortage in available foster homes," said Stephanie Mullins, Executive Director over CASA of Robertson County. "Every child deserves the support of a caring, consistent adult with the training to help them heal and thrive, a CASA volunteer is uniquely positioned to be that person."
How You Can Participate:
Throughout the month of April, CASA of Robertson County is calling on members of the community to help our program raise awareness and prevention of child abuse for one of Robertson County's most vulnerable populations.
Pinwheels –
We are planting a pinwheel garden on April 9th in front of Robertson County School's Central Office to represent children who deserve a healthier and happier tomorrow. Mayor Bradley will enter a proclamation urging all residents to engage in activities to strengthen families and communities with April 2018 proclaimed as Child Abuse Prevention Month. At the April 9th School Board Meeting, Dr. Chris Causey will also recognize Mayor's proclamation.
Human Foos Ball Competition –
On April 14th we are hosting a Human Foos Ball Competition at White House Heritage High School Upper Gym where we have joined White House Area Chamber as they host Discover White House Expo. Human Foosball Teams will be playing to raise awareness for child abuse and prevention. The proceeds raised will benefit CASA of Robertson County to recruit, train, & support Volunteer Advocates for child abuse and neglect victims in Juvenile Court. Go to CASA of Robertson County, TN on Facebook or http://www.casaofrobersoncounty.com to learn more.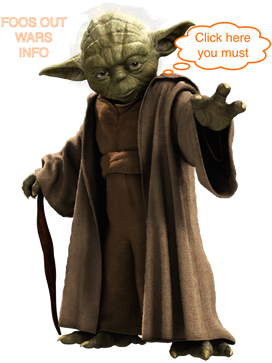 Foos Out Child Abuse – April 14, 2018
White House Heritage High School Upper Gym – 7744 Hwy 76, White House, TN 37188
Support Child Abuse Awareness & Prevention
DEADLINE TO SIGN UP EXTENDED TO: March 26th
Sponsorship Opportunities (begins at $50) :
Sponsorship Info (click here)
Team Entry Forms (Team Entry Fee $175/Must have 7 players age 16 & up)
Team Registration, Waiver, & Agreement (click here)
Last Years competition…
Volunteer –
Without intervention, the odds are stacked against children in foster care. Studies show children with a CASA volunteer receive more services that are critical to their well being than children without an advocate, and those children are more likely to achieve educational success.
"CASA volunteers are a constant for the child in a time of chaos," said Stephanie Mullins. "A child may have multiple social workers, attorneys, therapists and foster placements throughout the life of the case but only one CASA volunteer, which can make all the difference for the child's future."
CASA of Robertson County is a member of the National Court Appointed Special Advocate Association (National CASA), a nationwide network of programs in nearly 1,000 communities. At the heart of the movement are nearly 76,000 highly trained volunteers who advocate for the best interests of more than 251,000 of America's children who have been abused or neglected. In Robertson County, there are 14 volunteer advocates fighting for the best interests of 17 children but 100 more children need the care and support of a CASA volunteer. Help us expand our reach to serve children without a CASA.
For more information about CASA of Robertson County to become a supporter or to volunteer, email [email protected] or call 615-382-5066.


Smokey Barn News (Sponsor/Advertisement)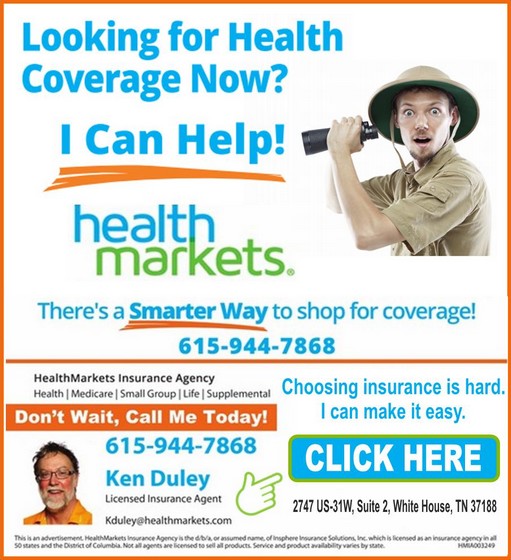 We bring you ALL the News in and surrounding Robertson County, Tennessee.