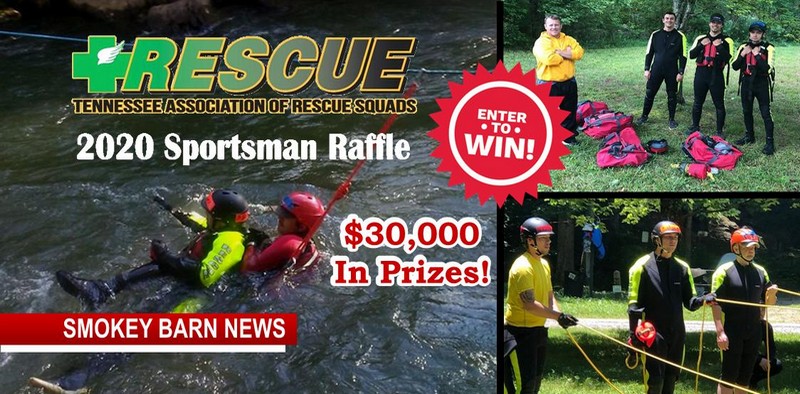 How You Can Win 30K In Prizes & Support Training For First Responders
ROBERTSON COUNTY TENNESSEE: (Smokey Barn News) –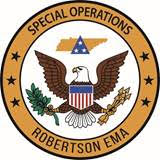 Recently some of the Robertson County Emergency Management members attended a Swiftwater Awareness/Swiftwater Rescue 1 class. This was hosted by the Tennessee Association of Rescue Squads on the Ocoee River. This class was used to demonstrate how to properly rescue someone in a Swiftwater incident. All members had a wonderful time and look forward to going to Swiftwater 2. See photos below
Swift Water Rescue is just one of many training sessions that enables our first responders to be ready for the unexpected.
The Tennessee Association of Rescue Squads provides the Rob. Co Emergency Management team with other vital training such as Advanced Vehicle Extrication, Farm and Machinery Rescue, Motorsports Rescue Class, Structural Collapse, Mass Transit Rescue (School Bus and Bus) training.
2020 Sportsman Raffle
The Tennessee Association of Rescue Squads is having a benefit with a total value of over $30,000 in value. The proceeds help with training costs and equipment used. Below is a flyer of the grand prize as well as the link to see all prizes.
All of the Robertson County Emergency Management members will have these benefit tickets. If you are unable to reach a team member please call (615) 924-9019. We want to sell as many as we can. Proceeds benefit the TARS association.
The cost for a ticket is $20 with no max on how many you can buy. We would love for a great turnout with this benefit and hope to see some of you with prizes associated with this benefit.
GRAND PRIZE: 2020 Polaris RZR XP 4 1000 Premium and Trailer (see Flyer with photo below)
INCLUDES:
• Ride Command
• LED Accent Lights & LED Head Lights
• Lower Doors
• Premium Painted Panels
• 110 HP ProStar HO 999
• 14" Ground Clearance
• 64″ Width
• 20"/20″ Usable Travel
• Walker Evans Needle Shocks
• 29" Maxxis Big Horn Tires
OTHER PRIZES
Pellet Smoker, Coolers, Portable Generator, Gas Griddle, Gift Cards and more. Check HERE regularly for updates to prize list.
Ticket sales will end at the end of July. All money is due at the time of purchase.
The best part of all is you do not have to be present to win!
The drawing will be October 10, 2020 at 1200 P.M. EST or 11:00 A.M. CST.
Thank you all for your time and we hope to see some of you with prizes!