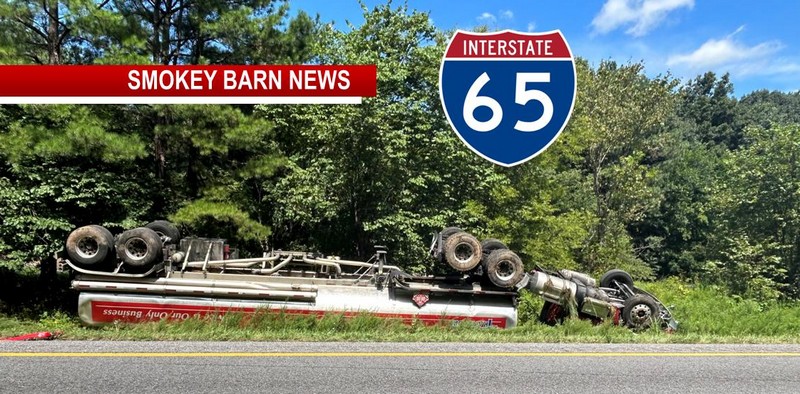 I65 North CLOSED Due To Tanker Rollover In Robertson County
UPDATED…
UPDATE: I65 is back open in both directions..
ROBERTSON COUNTY TENNESSEE: (Smokey Barn News) – Interstate 65 NORTH is currently closed near the 106-mile marker due to a gasoline tanker rollover crash. The tanker was hauling just over 8,000 gallons of gasoline. LOCATION OF CRASH
EMS units have already attended to the driver who was not seriously injured, however, Emergency Management, Fire, and Haz Mat units will remain on the scene for an extended hazardous material operational period.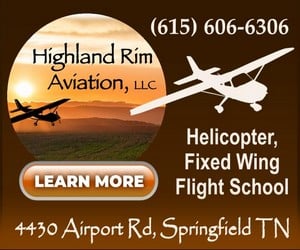 Once the technical and most dangerous phase of the operation begins, EMS will stage multiple ambulances with the help of Sumner EMS to be on standby for personnel safety.
All agencies have coordinated with EMA, THP, TDOT and Fire personnel to get all motorists out of the immediate area and ensure no others are in any danger at this time.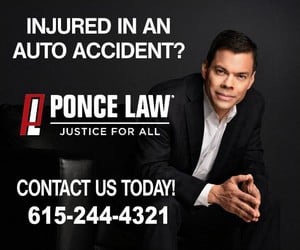 I-65 North is closed down at the 105-mile marker (Bethel Rd) exit. I-65 Southbound lanes will likely become closed at the 108-mile marker once the next phase of the haz-mat operation begins. Robertson County EMA remains on scene in command of this incident.
UPDATE: 5 pm: Officials tell Smokey Barn News that they are about to OPEN the SOUTH side of I65 but I65 NORTH will remain closed for some time. The fuel has been offloaded from the tanker but crews must first remediate the area and right the tanker. It will likely be several more hours before the northbound lanes are reopened. 
UPDATE: 4 pm : Holes have been drilled, draining the first section now.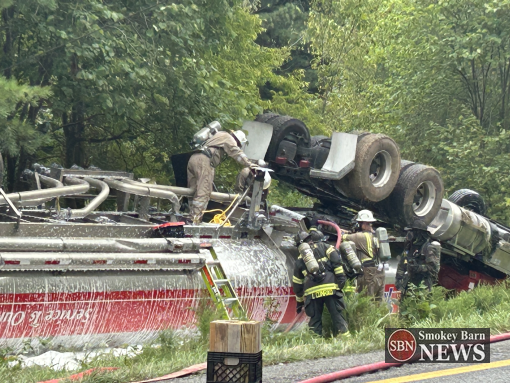 UPDATE: 1:47 pm. I65 is now CLOSED in both directions while the tanker's fuel is offloaded. According to the Robertson County Emergency Management Agency, to pump out the fuel access holes will have to be drilled into the tanker. The tanker has four sections, each one will have to be drilled. The interstate will likely be closed for several hours during this process.
In the unlikely event of ignition, the Nashville Fire Department has a 3000-gallon foam apparatus. All personal offloading fuel will have to be foamed.
As more information comes in we will bring it to you.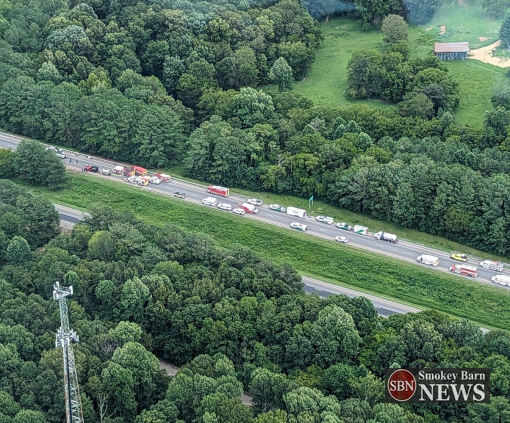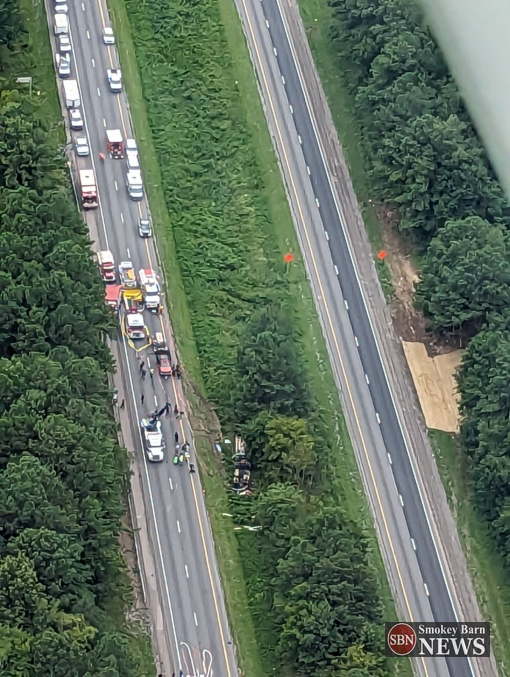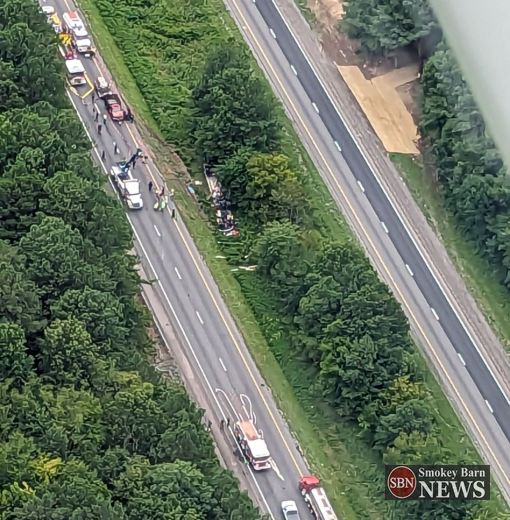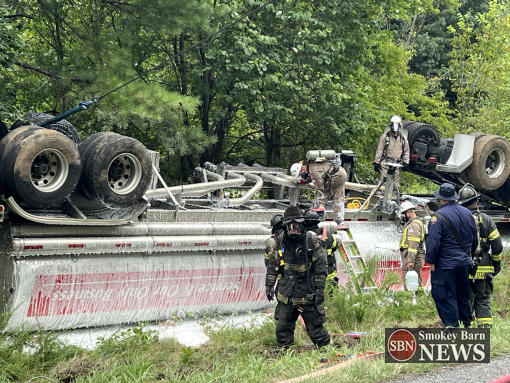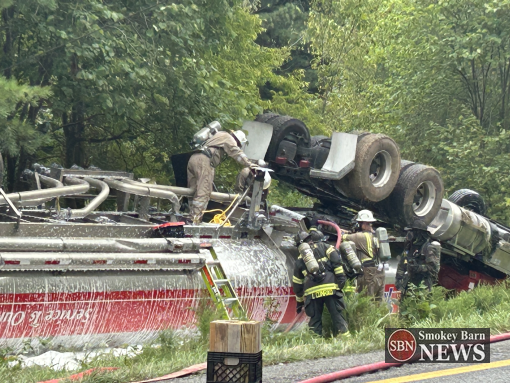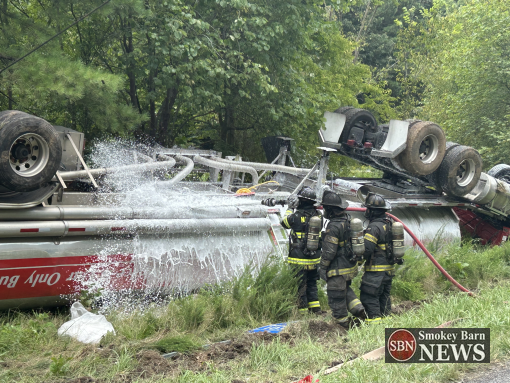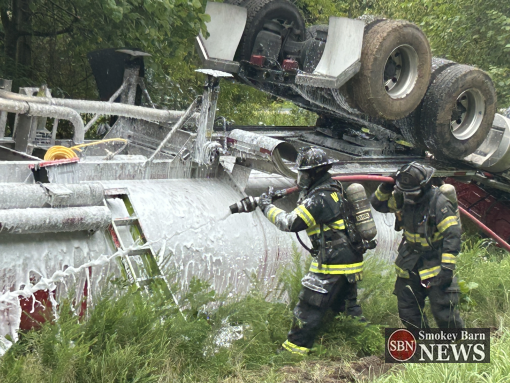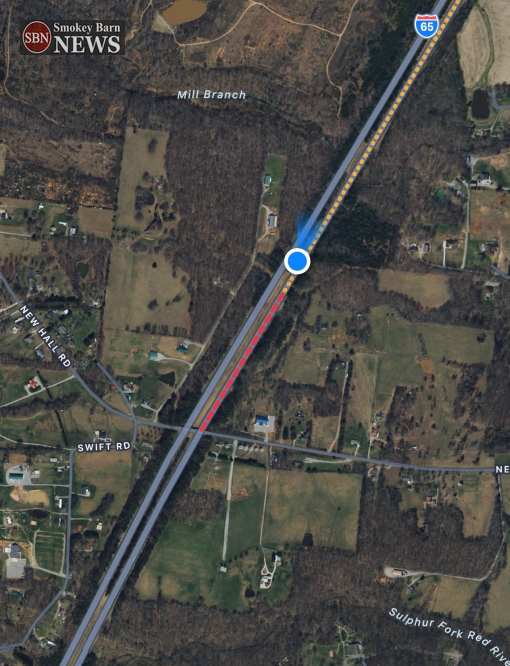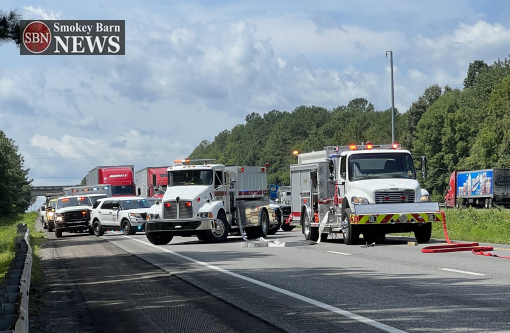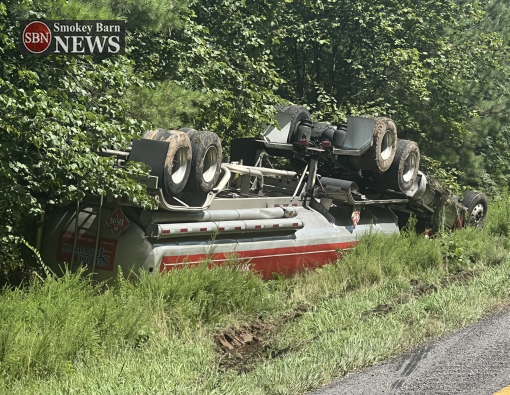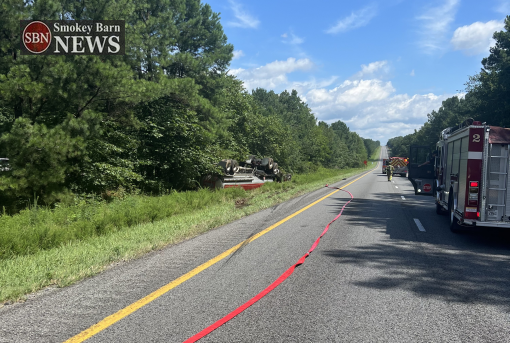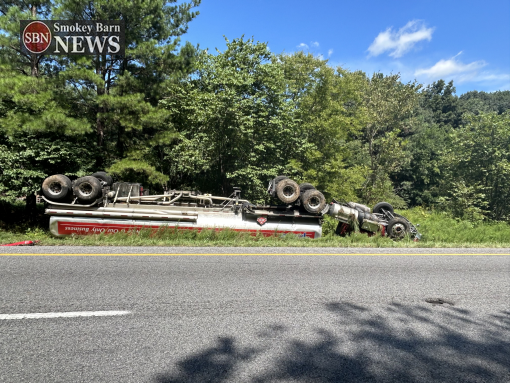 Mobile: To See The Latest Stories or to share this article, scroll below