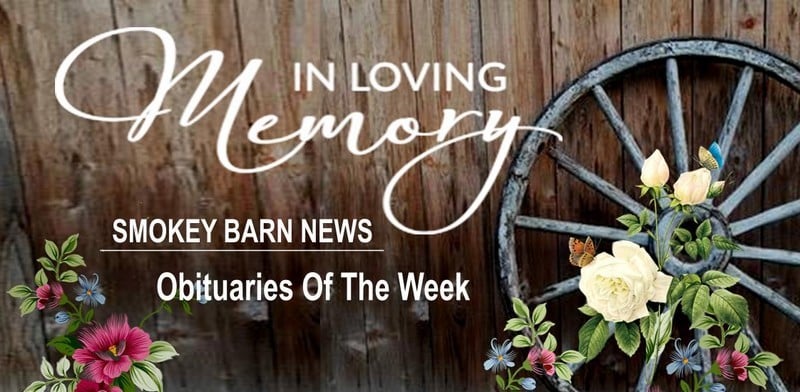 In Loving Memory: Obituaries From July 4, 2018 – July 11, 2018
ROBERTSON COUNTY TENNESSEE: (Smokey Barn News)


Obituary for Lester Tillman
Lester Tillman, 67, of White House, passed away on Sunday, July 8, 2018 at his home. His remains were cremated, and no services are planned at this time.
Mr. Tillman was born on August 21, 1950 in Fort Dix, New Jersey to the late Melvin Eugene and Joyce Doreen Smith Tillman. He was a retired veteran of the United States Navy. Mr. Tillman was a family man who loved his grandchildren, flying, enjoyed computers, open minded, and excepting of all people. In addition to his

parents he is preceded in death by a grandson Zachary Tillman and a brother David Tillman.
He is survived his son, Jason Tillman of Nashville; daughter, Desiree and Jessie Moffett of Greenbrier; 3 grandchildren, Izabella Tillman, Rhozanna Price, Santana Tillman; and one great grandson, Jaylan Price
Robertson County Funeral Home, Springfield, TN, in charge of arrangements.

Obituary for Thomas Lee Scharkley
Mr. Thomas Lee Scharkley was born on August 3, 1944 to the late James William Thomas and the late Martha (Scott) Scharkley; In addition to his parents, he is also preceded in death by his siblings, Daisy, James, Donald and Willie Scharkley.
Thomas Lee married Brenda Kay Clemons, the daughter of the late Pastor George Lee and Kathelene Bigbee Clemons. To this union five children were born including four sons, Pastor Thomas D. Scharkley, the husband of Valerie Armstrong; Ben Edward Scharkley; the late Edward Delawrence Scharkley; and Eric Dewayne Scharkley, the husband of Anissa Jackson; and one daughter, Kathy Louise Lunsford, the wife of Officer Paul Ray Lunsford. Mr. Scharkley's grandchildren are: Thomas De'mairo, Ke'Anna La'nell (wife of Ryan Clark); Jerome, Lillian, Jemar, Kayla, Davontrez; Ben, Michael, Jelisa (wife of Antonio Taylor), Alex, ZaKya; Edward, De'Edward; Elyssa, Kaitlin, Erica, and Eric Scharkley, Jr. Mr. Scharkley's great grandchildren are: Ry'Anna and Le'Anne Clark; Gavin, Grant, Gabby, and Jaylon Lunsford; Kieran, Malachi, and Cordero Scharkley; Natalia and Rylan Scharkley. He also leaves to cherish his memory, his family and friends, his Aunt Marie (Rob Scharkley's wife), his sister, Margie Scharkley, a host of nieces and nephews, cousins and in-laws whom he loved dearly.
Mr. Thomas Lee Scharkley professed hope in Christ when he was young. He became a member of the Second Grove AME Church, White House, TN, and after marriage, he changed his membership to Little Star Missionary Baptist under his father-in-law, Pastor G.L. Clemons. He was immersed into the Body of Christ. (Little Star Baptist is presently the Star of Calvary Missionary Baptist Church in Adams, TN where the Pastor Johnny Ray Clemons is presently presiding).
Mr. Scharkley was an active member in the Church under G.L. Clemons. He was President of the Usher Board and drove the Church bus for many years without charging the Church. He had a passion to spread the Gospel and he used his gift to see that the Church made their mission. He attended the Church until his health failed him.
He worked all his life from the farm to driving trucks. He retired from driving trucks and for many years he drove trucks for Porter Brown, Robertson County and American Limestone. He was dedicated until he retired.

Bro. Scharkley served in the community not just as a Christian, but as a husband, father, grandfather, great-grandfather, friend and relative. He was a truck driver, one who had put in many tiring hours, pouring concrete and installing septic tanks for the houses and buildings we live in and work from, near and far. He endangered himself by driving deep in the American Limestone quarry and driving high up on some of the steepest hills sometimes 7 days a week in all kinds of weather. He retired and had such a short time to really enjoy it, but there is a greater retirement for such a man with a genuine heart who served not only his God and his own family, but his community, his neighbor and strangers. He claimed he was not perfect, but he served a God who is. He had great respect for all people regardless to how good or bad you treated him. He would always bounce back with a smile. The song he would sing around the house to soothe his disappointments was, "As long as I know I have a seat in God's Kingdom, that's alright." Funeral Services will be held July 13th at the Robertson County Funeral Home from noon to 3pm.
Robertson County Funeral Home, Springfield, TN, in charge of arrangements.

Obituary for Daniel Frey
Daniel Allen Frey, age 57, of Nashville, passed away Monday, July 9, 2018 at Alive Hospice at Skyline – Madison Campus. A graveside service will be held Saturday, July 14, 2018 at 2pm in the Springfield Memorial Gardens.
There will be no visitation prior to the graveside service.
Mr. Frey was born April 7, 1961 in Nashville to the late William Morris and Betty Sue Wilson Frey. He worked in sales and attended the Crieve Hall Church of Christ.

In addition to his parents Mr. Frey is preceded in death by his sister, Connie Sue Frey.
Mr. Frey is survived by his son, Ian Frey of Nashville; daughter, Holly Frey of Waterfield, MI; and his brother, David Frey of Nashville.
Austin & Bell Funeral Home in Springfield is in charge of these arrangements.

Obituary for Sarah Virginia Starks
Sarah Virginia Starks, age 88 of Greenbrier, passed away Wednesday, July 11, 2018 at her residence.
The family will receive friends 4pm to 8pm, Thursday, July 12 and 12pm to 2pm on Friday, July 13th at Austin & Bell Funeral Home Greenbrier. The funeral service will be at 2pm, Friday, July 13 at the funeral home with Rev. Kelly LeBlanc officiating. Burial will follow in Springfield Memorial Gardens.
Sarah was born July 23rd, 1929 in Springfield, TN to the late Cecil T. and Archie Greer Shelton. She is also preceded in death by her husband, Charles D. Starks; daughter, Connie M. Starks Casey; sons, Donald Wayne Starks, Charles Wesley Starks; brothers Charles Thomas Shelton, Bobby R. Shelton and Paul Shelton.
Her strong faith in the Lord has kept her through all the struggles and trials of life. The angels carried her home to be with her Lord, her family and friends who have gone on before her.
She is survived by daughters, Becky S. (Jerry) Smith, Amanda Starks; sisters-in-law, Betty Shelton and Mary S. Shelton.

Family and friends will serve as Pallbearers. Honorary Pallbearers will be her nurses and meals on wheels volunteers.
Arrangements entrusted to Austin & Bell Funeral Home, 2619 Hwy 41 S., Greenbrier, TN 37073.
In lieu of flowers, contributions may be made to the family to help with the purchase of a grave marker.
*Refresh this page for updates and newly listed obituaries for this week.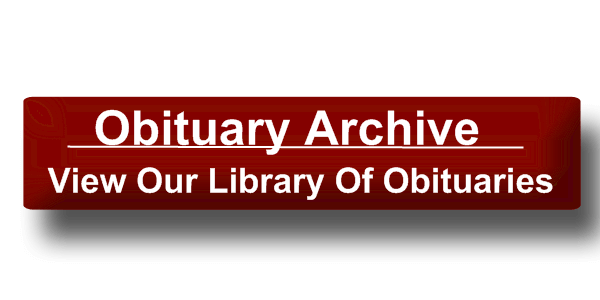 Smokey Barn News (Advertisement)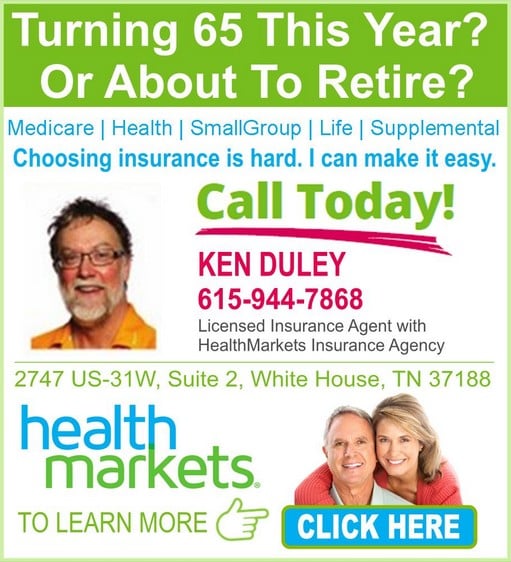 We bring you ALL the News in and surrounding Robertson County, Tennessee.