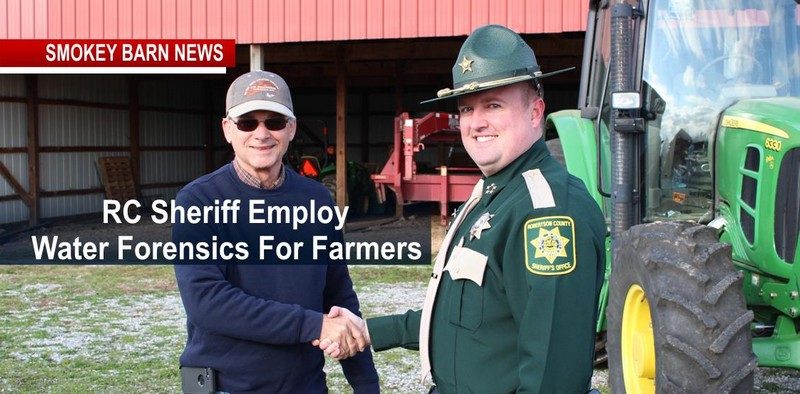 Invisible Crime Fighting Tool Comes To Robertson County
FOR COMMERCIAL AND PRIVATE USE SEE VIDEOS BELOW
ROBERTSON COUNTY TENNESSEE: (Smokey Barn News) – The Robertson County Sheriff's Office has just announced plans to employ SmartWater CSI technology to combat local crime. To fully understand this story you'll need to watch the two videos below that outline this relatively new powerful crime-fighting technology that has now found it's way to Robertson County.
The Robertson County Sheriff's Office is calling it "Farm Watch" and they're using it (at least initially) to fight and deter agricultural crime.
"We are excited about the launch of Farm Watch in Robertson County with the SmartWater CSI technology," said Chief Deputy Van Dyke. "It is a much-needed program and reaffirms our commitment to our rural citizens to deter and prevent crime. We are thrilled to be the first agency in Tennessee to incorporate SmartWater CSI as a crime prevention tool."
If you are a criminal, think of it this way. Just walking onto a property or taking property that is not yours will mark you with a DNA tag and you won't even know it, that is until you find yourself in a jail cell. Think of a skunk that only police can smell.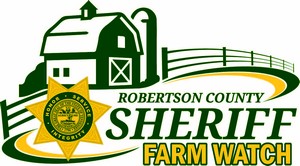 While similar to the neighborhood watch concept, Farm Watch is custom tailored to the agricultural community's unique needs, according to the Robertson County Sheriff's Office. The program provides a network of communication, training, and tools to protect and assist the agricultural community in Robertson County. Chief Deputy Michael Van Dyke has been working with local farmers and producers for a couple of years developing the mechanics of what the program will look like in Robertson County.
Every bottle of SmartWater CSI contains a chemically unique forensic code which acts like DNA and is registered to a property owner. Anything marked with SmartWater CSI can therefore be traced back to its original location, whilst offenders marked by the liquid can be placed at the scene of a crime.
SmartWater can be applied to just about anything, a ring, a gun, cellphones, doorknobs, grass, car seats, farm equipment and even drugs.
"SmartWater CSI is cutting edge technology that is relatively new to the United States," said Van Dyke. "All inmates booked into our detention facility will be made aware that we are using this product and will be scanned for contact with SmartWater." continue reading below
Smokey Barn News (Sponsor/Advertisement) 

If SmartWater contact is discovered on an inmate, it can link the person to a crime. All SmartWater products are almost invisible to the naked eye but fluoresce bright yellow under a specific spectrum of ultraviolet (UV) light. The sheriff's office will be distributing a limited number of kits on the initial launch of the program.
Farm Watch will comprise of various facets that incorporate both law enforcement and citizen action to reduce and prevent agricultural crimes. Some of these facets are as simple as documenting serial numbers on farm implements, securing outbuildings and barns, and sharing information with neighbors and law enforcement.
"Always remember if it doesn't look right – it probably isn't," said Chief Deputy Van Dyke. "Being vigilant and reporting suspicious activity is critical to keeping crime down in Robertson County."
The sheriff's office is pleased to partner with the UT Extension-Robertson County to distribute information about the program.
If you would like more information about Farm Watch, or how to get involved please contact the Robertson County Sheriff's Office at (615) 384-7971.
For more info on how SmartWater CSI is employed by businesses see the video below. The next video below that is geared towards the use of SmartWater CSI by private citizens.
For private use…

 Smokey Barn News (Sponsor/Advertisement)

We bring you ALL the News in and surrounding Robertson County, Tennessee.