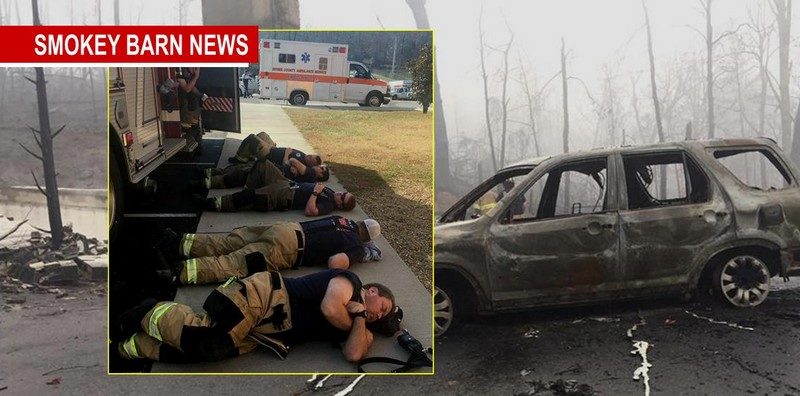 Local Firefighters Assist Gatlinburg – How You Can Help
ROBERTSON COUNTY TENNESSEE: (Smokey Barn News) – Middle Tennessee sent 80 engine companies to assist with the Gatlinburg fires.
"White House sent an engine, Springfield fire fighters road on the White House engine. Hendersonville sent an engine. Gallatin sent an engine.  A ladder truck from Sumner County was sent. The White House tanker is on the way back home, it was used to combat a fire last night the apartment complex behind Ripleys aquarium which caught fire around eight or nine Tuesday night," Fire Chief Gearld Wakefield said.
"My engine with Springfield fire fighters converted over to urban search and rescue operations. They were checking all the homes to make sure any of the missing people are not in those homes."
"Not counting Pleasant View there are 10 firefighters out of Robertson county assisting Gatlinburg", Wakefield said. Pleasant View sent two engines and a tanker, Ashland City sent an engine and tanker.
continue reading…
Smokey Barn News (Sponsor/Advertisement)

Phones aren't working real well because towers have been destroyed by fire so they are asking the local population to minimize their phone use to keep to keep it available for fire fighters and to limit use to just emergency calls.
"Monday we sent a crew to Gatlinburg for the Wild land interface fire. We sent in Vernon Yates, Lieutenant Rodney Hoover and firefighters Michael Dorris and Charles Gardener," said Chief Hamill with the Springfield Fire Department.
"We were asked to respond from the Tennessee fire association relay network which is statewide. I was asked if we could send a crew, which I did and they rendezvoused at the Hendersonville fire headquarters.  They, along with White House community fire,  White House City fire,  Hendersonville,  Goodlettsville and Gallatin left from there in a convoy all the way to Gatlinburg. They arrived and we're sent to the staging area and in staging were assigned to work from 6:30 PM to 6:30 AM."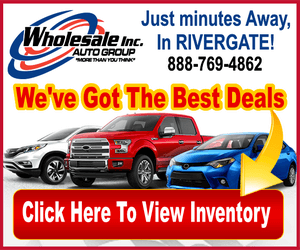 "They extended that time because they were in the process of working with members of the Oak Ridge fire department on search and rescue which is on the backside of the mountain where the aquarium is located."
"During the day I called them again to check on their status and they were assisting a rekindling of one of the hotels that had caught fire and they were fighting it again."
"About 1 o'clock our time Captain Yates had called and said that they had been released and they were on their way home. We were proud to do what we were asked, Hamill said.. Fire chief Palmer with White House City had also received a call from the Tennessee Association for assistance and that is when he called me and we jointly got a team up real quick.
"We were able to assist Gatlinburg in anything they needed, from firefighting to emergency services, to search and rescue." Hamill said.
In a Facebook Message Robertson County Howard Bradley said:
"I want to thank the Robertson County fire fighters who are headed east to assist the stricken people of Sevier County. May God bless and protect you," Robertson County Mayor Howard Bradley
How people can help:
Cub Scout Pack 461 of Greenbrier, TN "Remembering that a Scout is Helpful, we are going to help. We have partnered with the Great Smoky Mountains Boy Scout Council & as they work to gather items for the Red Cross for those who have lost their homes in the Gatlinburg fires. We are collecting these items: shampoo, conditioner, soaps, toothpaste, toothbrushes, dental items, baby wipes, diapers, pet supplies and food, bottled water, clothes, non-perishable food, and blankets."
Drop off locations and hours:
• Stratton Automotive Wednesday, Nov 30-Friday, Dec 2 from 8am-4pm. Located at 2551 Highway 41 S Greenbrier, Tennessee 37073. Phone (615) 643-5007
• Greenbrier Guns and Leather from Dec 1-Dec 3 9am to 7pm. Located at : 2216 US-41, Greenbrier, TN 37073. Phone: (615) 643-4865
• Greenbrier United Methodist Church tonight (Thursday ) from 6:30-7:30. We will be collecting through the weekend to take to Knoxville on Monday, December 5.
If you could share this to your friends and family we would really like to help them as much as we can.
Operation Helping Hand – TO DONATE CALL – 615-250-4254
WKRN is partnering with the American Red Cross for a phone bank donation drive. If you would like to make a donation to those affected by severe storms or raging wildfires call 615-250-4254 between 6:30 a.m. and 6:30 p.m.
We bring you ALL the News in and surrounding Robertson County, Tennessee.