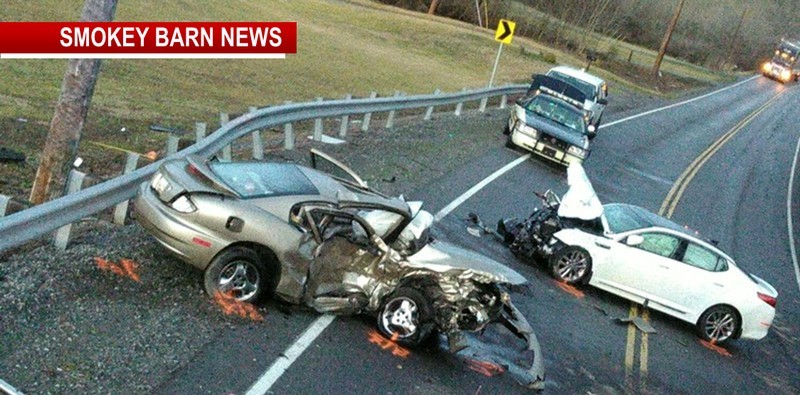 Marjorie Chowning Of White House Dies In Hwy 76 Wreck 
SPRINGFIELD TENNESSEE: (Smokey Barn News) –   Marjorie Chowning, 70, of White House has died following a tragic accident early Wednesday morning on Hwy 76 in Springfield.
The accident occurred on Hwy 76 near Gum Station Rd which sits about halfway between Springfield and White House. The accident occured just before 5:30am, and according to officials, involved two vehicles that collided in a head-on/T-bone type impact.
Chowning, driving a 2005 Pontiac Sunbird, was unconscious after the wreck and Robertson County EMS used CPR to try to revive her, according to Cross Plains Fire Chief Tommy Jackson.
According to Robertson County EMS Assistant Director Russell Gupton, Chowning was transported to NorthCrest Medical Center in Springfield where she was later pronounced dead.
The driver of the other vehicle (a 2015 KIA) Eric Peek, 47, of Greenbrier, was transported to NorthCrest Medical Center in Springfield with non-critical injuries.
According to Robertson County Emergency management Agency Director RL Douglas, "It appeared as though one of the vehicles came around a corner, crossed the center-line and hit another car square in the passenger door."
The Tennessee Highway Patrol released the following preliminary brief description of the crash: The 2005 Pontiac Sunbird was traveling West bound on  highway 76 and came across the line of traffic and struck  a 2015 KIA head on.
Hwy-76 was closed for about two hours while the THP conducted their investigation and crews cleaned up the scene.
As is standard procedure in a fatal crash, blood toxicology tests have been requested but the THP did not indicate that drugs or alcohol were a factor in the accident.
The Cross Plains Fire Department, Robertson County EMS and EMA, the Robertson County Sheriff's office and the THP all responded to the crash.
According to officials, both drivers were wearing their seatbelts.
Smokey Barn News has also been in contact with officials on whether an oily substance discovered on Hwy 76 this morning was in any way a contributing factor to the accident.
Emergency Management Agency told Smokey Barn News this afternoon that their agency tested the substance and determined that it was non-hazardous but said they were not really sure what it was on the roadway, other than it was slippery. "We know what it's not," Douglas said.  "We know it's not diesel fuel, we know its not a corrosive or anything harmful to the environment or people."
"Whatever that product was, it made the roadway a little slippery. We don't know where it came from and we don't know what time it was applied to the road," Douglas said.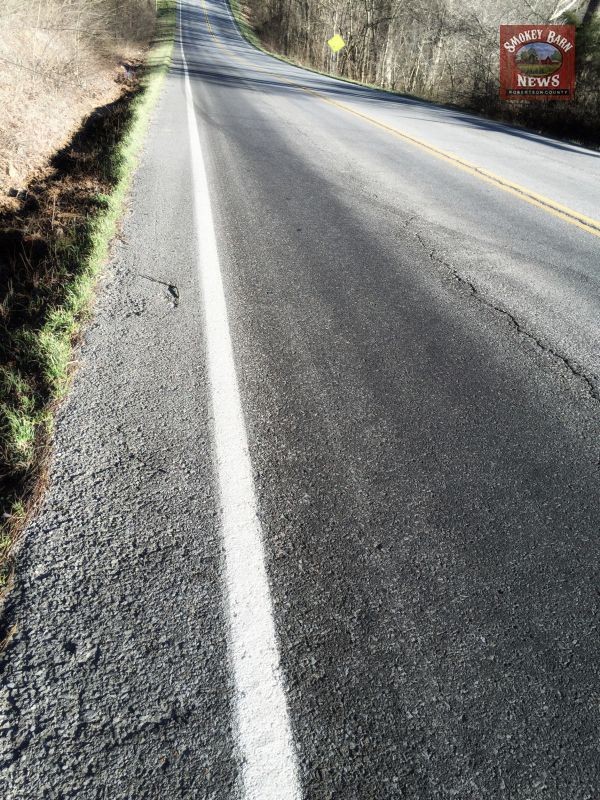 A resident that lives on Hwy 76 near the crash said the road in front of their home and their mailbox  had a coating of the oily substance.
The resident, that wished to remain anonymous, said that with the wet roads this morning the "oil" could have contributed to the crash and there needs to be an investigation.
According to Douglas,  TDOT put down sand on Hwy 76 around noon to reduce the slippery areas.
At the moment we don't know exactly what the substance is, where it came from or what time it was applied to the road. It will be up to THP accident investigators to determine if there is any connection between the spill and the accident.
UPDATE: Feb 4, 5:00p: The THP told Smokey Barn News via email on Thursday that the incident is still under investigation and they are aware of the situation regarding the oil on the roadway but so far it does not appear that it was a contributing factor to the crash.
Update: Services Scheduled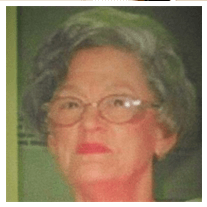 Marjorie H. Chowning, age 71, of White House passed away from injuries received in a car accident on February 3, 2016. She was employed as a lab tech for IAC and was a member of Skyview Church of Christ.
She is preceded in death by her parents, Edward Carmack & Marie Traughber Hunter, Sr. She is survived by her son, Billy "Matt" Chowning; grandchildren, Michelle Lee Chowning and Bryan Matthew Chowning; brother, Edward Carmack Hunter, Jr. (JoAnn); sisters, Lynda Marie Brown (Karl T.) and Dianne Hunter; 5 nieces and 4 nephews.
Funeral service is scheduled for Sunday, February 7, 2016 at 2pm in the chapel of Austin & Bell Funeral Home in White House. Visitation will be Saturday, February 6, 2016 2-4 & 6-8pm and Sunday noon until the time of the service. Interment will follow in White House Memorial Gardens with family and friends serving as pallbearers. AUSTIN & BELL WHITE HOUSE 533 Hwy 76 White House, TN 37188 (615)672-5000 www.austinandbell.com
The prayers of the staff at Smokey Barn News are with the family and friends of Chowning as they face this sudden loss.
We bring you ALL the News in and surrounding Robertson County, Tennessee.