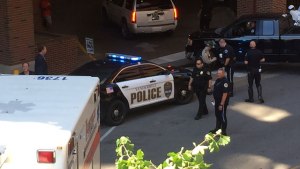 Metro Police Say Robertson Escape Attempt Last Month Planned
SPRINGFIELD TENNESSEE: (Smokey Barn News) –  A Robertson County Sheriff's Deputy is still recovering after being critically injured during an escape attempt by a prisoner he and another Deputy were transporting for a medical appointment on June 28.
The Metropolitan Nashville Police Department led the investigation of the officer involved shooting and they are now releasing their findings. The shooting took place at the Vanderbilt Comprehensive Care Clinic located at 100 Oaks. The incident left Robertson County Deputy Sheriff Joshua Wiley critically wounded and federal prisoner Rodney L. Cole dead.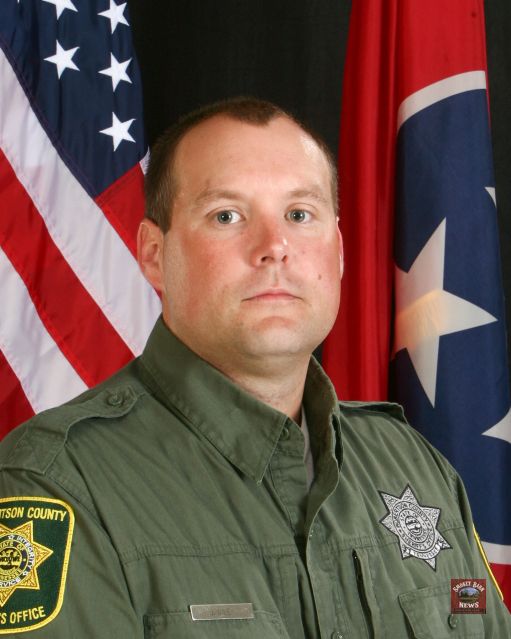 The full investigative file has been forwarded to the District Attorney's Office for review. The following is the report from Metro Nashville Police.
"In summary, the investigation, headed by veteran Homicide-Cold Case Unit Detective Mike Roland, determined the following:
"On Wednesday, June 28th, Robertson County Deputies Wiley and Tomisha Jones prepared to transport Cole (a federal prisoner being held at the Robertson County Jail in Springfield per an agreement with the U.S. Marshal's Service) to a medical appointment at Vanderbilt's 100 Oaks facility in Nashville.
"A review of Robertson County Sheriff's Office surveillance video showed Deputy Wiley bring Cole out of a jail pod and into a room at 12:01 p.m. Deputy Wiley placed leg shackles on Cole and conducted a pat down. The pat down appeared to cover Cole's shoulders, underarms, the side of his torso, his outer legs, and the inner thighs. The pat down did not appear to cover the front or back of Cole's torso.
"Deputy Wiley then placed a belly chain around Cole as well as handcuffs. At 12:04 p.m., Deputies Wiley and Jones, along with Cole, are seen entering a sally port where a transportation van was parked (Deputy Jones reported that she searched the van prior to Cole being brought to the sally port). Cole was placed in the secure area of the van.
"Deputy Wiley drove the van with Deputy Jones as his front seat passenger. They pulled out of the facility at 12:07 p.m. Upon arrival at Vanderbilt's 100 Oaks facility, Deputy Wiley, Deputy Jones and Cole went to the third floor and checked in. They stayed in a waiting room for a short time before being taken into an exam room.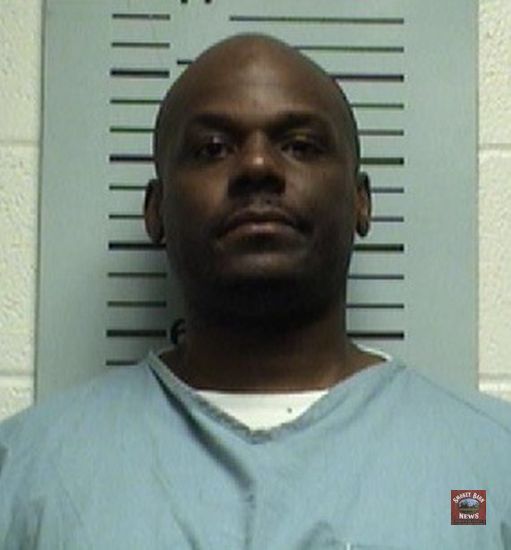 "Once in the exam room, Cole requested to use the restroom. Deputy Wiley checked the restroom for weapons before allowing Cole to enter. Deputy Jones stayed in the exam room, which was next door to the restroom. Inside the restroom, Deputy Wiley removed one of Cole's hands from the handcuffs. Cole sat on the commode.
"When he was finished, Deputy Wiley said Cole stood up, rinsed his hands at the sink, uttered something and turned. It was then that Deputy Wiley realized Cole possessed a screwdriver in his right hand. Deputy Wiley said Cole rushed him and knocked him to the floor while attempting to stab him in the neck with the screwdriver.
"Deputy Wiley said he struggled with Cole to keep from being stabbed and to prevent Cole from taking his pistol. Deputy Wiley also yelled for Deputy Jones. Deputy Jones said she opened the restroom door and saw Cole over Deputy Wiley with a screwdriver attempting to stab him. She said Cole did not respond to her commands and that she fired one shot, striking Cole.
"Deputy Jones said Cole stopped for a moment and began attempting to stab Wiley again. Deputy Jones said she fired at least twice more at Cole, who, she said, then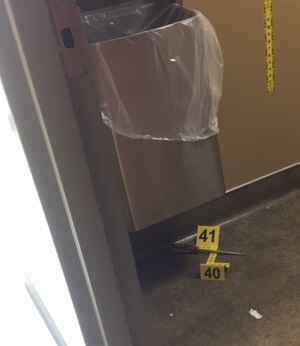 turned his attention on her. Deputy Jones said while she was backing away, Cole slammed her against the wall and struck her with his knee. During this, Deputy Jones said Cole was able to disarm her of her pistol. By this point, Deputy Jones and Cole were in the hallway outside of the restroom.
"Deputy Wiley exited the restroom, saw Deputy Jones and Cole struggling, and observed Deputy Jones' pistol in Cole's hands. Deputy Wiley said as Cole raised the pistol toward him, he began firing at Cole as Cole started shooting at him (Deputy Wiley). Deputy Wiley was hit multiple times and fell to the ground, still firing at Cole.
"Deputy Jones said at that point, Cole was still standing, but was slumped against a wall. Deputy Jones said she grabbed her pistol back from Cole and inserted a new magazine. She said when Cole moved toward her, she fired again at him. Cole then went onto the floor. Evidence at the scene showed 26 .40-caliber shell casings consistent with the ammunition issued and carried by Robertson County deputies. A large Husky brand flathead screwdriver was also collected.
"During an examination of Cole at the scene by an investigator from the Medical Examiner's Office, Cole was found to have been wearing what appeared to be a makeshift holster for the screwdriver, fashioned out of cloth, around his torso under his clothing.
"The MNPD's investigation indicates that Cole brought the screwdriver with him to the medical facility from the Robertson County Jail, and that it was not detected during the pat down before he left Springfield. The investigation further indicates that Cole intended to escape custody while at Vanderbilt and critically wounded Deputy Wiley in his failed attempt.
"The 100 Club of Nashville, a non-profit organization begun by the late Bill Trickett and the late John T. Johnson in 1979 to financially help the families of officers killed or severely injured in the line of duty, is assisting Deputy Wiley as he continues to recover."

Smokey Barn News (Sponsor/Advertisement) 


We bring you ALL the News in and surrounding Robertson County, Tennessee.