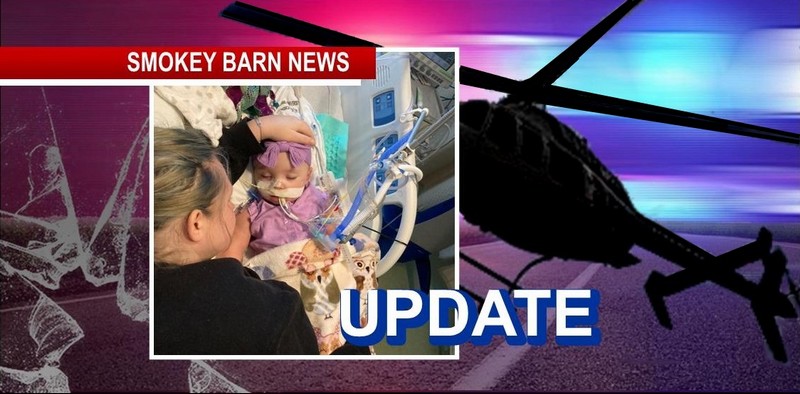 Mom Of Baby In Watery Rollover Asks For Prayers
COTTONTOWN TENNESSEE: (Smokey Barn News) – The mother of a one-year-old baby who was inside an SUV during a rollover that landed the vehicle upside down in a pond is asking for prayers for her baby.
"She definitely is a very happy kid,"  Christina Baker told WSMV News 4. about her one-year-old daughter Madi. "She loves to dance. She loves music. She lights up a room when she's in it."
Christina, Madi, and her fiancé were driving down Highway 25 near Cottontown when, reportedly, a car pulled around their vehicle in a no-passing zone. The vehicle allegedly cut them off, hitting the front of Christina's vehicle.  Now off the road, Christina's vehicle hit fences, went airborne, and landed in a pond upside down submerged in water.
Fire Chief Joe McLaughlin with the Cottontown Volunteer Fire Department told Smokey Barn News that it was a race to save the child's life. Everyone, including neighbors, helped.
When McLaughlin's team arrived, neighbors had already hooked up a chain and some straps to the vehicle. The vehicle was upside down in the pond which sat about 20 feet in a field from the road.  "We attached the straps to our rescue truck and started pulling the vehicle in towards the shoreline until they were able to reach the baby," said Chief Mclaughlin.
Once Madi was out of the vehicle, Sumner County Medics started CPR on the one-year-old and were able to establish a pulse.  The child was transported via ground (emergency traffic) to Sumner Regional Medical Center where the child was stabilized and then Lifeflighted to Vanderbilt Medical Center in Nashville.
"It was a pretty intense few minutes there," said Chief Mclaughlin.
According to Sumner County EMS, the infant was submerged for several minutes.
The call came in at 5:37 pm and by 5:58 pm the child was already en route to Sumner Regional, officials said.
Police identified a suspect believed to be behind the wheel of the other vehicle and they were charged, according to News 4.
The accident occurred back on August 16th on Hwy 25 near Vantrease Ln around 5:50 pm. MAP Smokey's original report.
Madi has been at Vanderbilt Children's Hospital in Nashville since the crash.
"She has a heartbeat and can kind of breathe on her own, but she is on a ventilator," Baker told News 4. "They're helping her breathe. They did a CT scan. There's not any injuries to her spine, but she doesn't have a lot of brain activity. She's definitely on full-life support."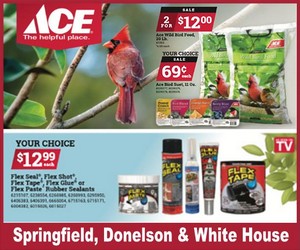 A donation page for Madi has been set up on Facebook. A post on the page reads: "We are raising money for Madi and the family right now. We were involved in a hit & run that caused our car to flip and run into a pond where my 13 almost 14-month-old was stuck under the water for a very long time. She is breathing and heart beating but her brain is not very active. We are still waiting for more news. But my family and I who were in the car are going to be out of work for a while until we are healed and there is bills and food that needs to be bought… and well, of course, we are out of a car for lord knows how long. We just need any help we can get right now. We need to have everything to pay for whatever we need for her medically after this if she recovers."
"Pray, donate, help us," said Baker. "Once she gets out of this, there's going to be a lot of medical help because there's been so much damage to her brain. If you can't help financially, just pray and have your thoughts with us. We need anything and everything support-wise."
Most recent update. posted August 24 at 8:21 AM:
"I'm sorry I haven't been updating… Madi is about the same… her brain has a lot and I mean a lot of damage. Her heart rate and blood pressure are very high, they are regulating her temperature, and the vent is ultimately what is keeping her breathing, yes she is taking some breaths on her own but it's mostly the vent. I'm not giving up on my baby no matter how much it seems like all we are getting is bad news. She and God will tell me what to do and I just have to hold onto that."