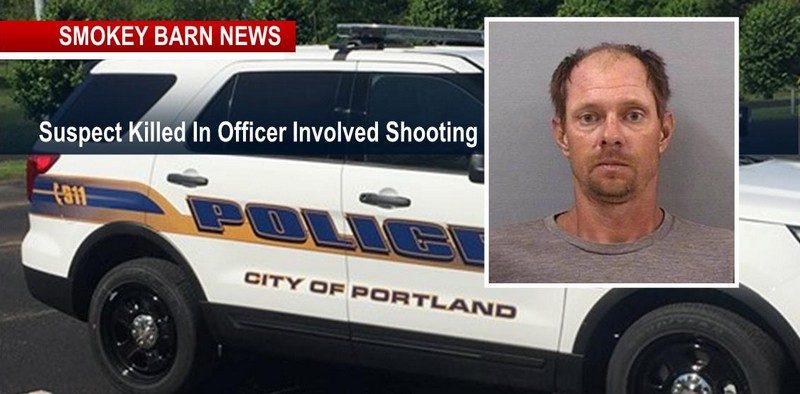 Murder Suspect Jason Whittemore Killed In Officer Involved Shooting
PORTLAND TENNESSEE: (Smokey Barn News) – According to Portland Police, homicide Suspect, Jason D. Whittemore, 39, wanted for the alleged murder of Miranda Whittemore, 33, of Portland, was killed in an officer-involved shooting in Allen County Kentucky Friday night.
"It appears that Whittemore did attempt to enter several homes in Allen County and the Allen County Sheriff's Office was notified."
"Upon their arrival, Officers confronted Whittemore, who did display a weapon toward officers at which time officers did fire on Whittemore who was killed as a result of the incident."
According to Kentucky State Police, at 5:12 pm, the Kentucky State Police in Bowling Green were contacted by the Allen County Sheriffs Office in reference to an officer-involved shooting at 586 Lee Keen Road.
"Kentucky State Troopers and Detectives are currently on scene with the Allen County Sheriffs Office and Allen County Coroners Office. No further details are available for release at this time."
Message from Sheriff Jeff Cooke – Allen County Sheriffs Department
I would like everyone involved in the shooting incident, last night, to know that you are in my prayers.
I'd like to thank KSP, SPD, ACSO, 911 Dispatchers, Judge Hobdy, County employees, Fish & Wildlife and EMS workers that responded.
To all that had a part in this tragic event, know that situations such as this is not taken lightly. I am thankful that our Officers all came home safely at the end of their shifts. I believe that they had hard decisions to make, but did their duty in a professional manner. However, I also want to send out my heartfelt condolences to the families of Jason and Miranda Whittemore, whose lives ended so tragically. Our thoughts and prayers continue to lift up everyone involved. I am posting
the KSP report, below.
KSP Investigates Officer Involved Shooting in Allen County
Scottsville, KY (January 13, 2018) – On Friday, January 12, 2018 at 5:16 p.m., the Allen County Sheriff's office contacted Kentucky State Police Post 3 requesting an investigation of an officer involved in a shooting incident, which had occurred at 586 Lee Keen Road. Two Allen County deputies were involved in the shooting, and KSP responded to investigate the incident
Preliminary investigation has revealed that at 4:44 p.m., Allen County Sheriff's Deputy Tim Robinson, 33 of Scottsville, and Allen County Deputy Lieutenant Michael Wilson, 33 of Scottsville, responded to 586 Lee Keen Rd in reference to a 911 call, which reported a white male brandishing a handgun was approaching houses in the area. Upon their arrival, both deputies met Jason D. Whittemore, 38 of Portland TN, in the driveway. Whittemore was armed with a handgun and refused to follow verbal commands from the deputies. Deputy Robinson fired one round striking Whittemore.
Whittemore was pronounced dead at the scene by Allen County Coroner, Darren Davis. Whittemore is being transported to the Medical Examiner's Office in Louisville for an autopsy. This investigation is ongoing by KSP Post 3 Detectives. No further information is available for release at this time.
REPORTED EARLIER
Murder In Portland
PORTNALD TENNESSEE: (Smokey Barn News) – According to Portland Police,  warrants charging Jason D. Whittemore with the First Degree Murder for the death of Miranda Whittemore, 33, of Smith Rd. in Portland, TN have been issued.
The warrants were issued in Sumner County. According to Chief Anthony W. Heavner with the Portland Police Department, officers responded to Smith Rd. in Portland Tennessee Thursday morning to a report of a possible homicide.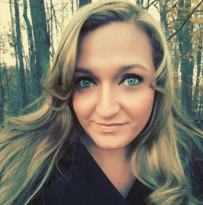 Funeral services for Miranda Whittemore will be held 11:00 AM Monday, January 15, 2018, at Gilbert Funeral Home in Portland, TN. Burial will follow in the Rock Bridge Cemetery. Visitation will be from 2:00 PM to 9:00 PM Sunday and from 9:00 AM until service time Monday at Gilbert Funeral Home. ONLINE OBITUARY
Original Report 1/11/18 – Murder In Portland-Suspect On The Run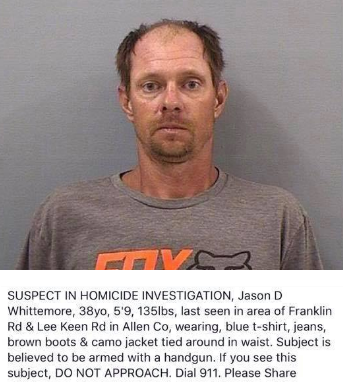 Smokey Barn News (Sponsor/Advertisement) 



We bring you ALL the News in and surrounding Robertson County, Tennessee.