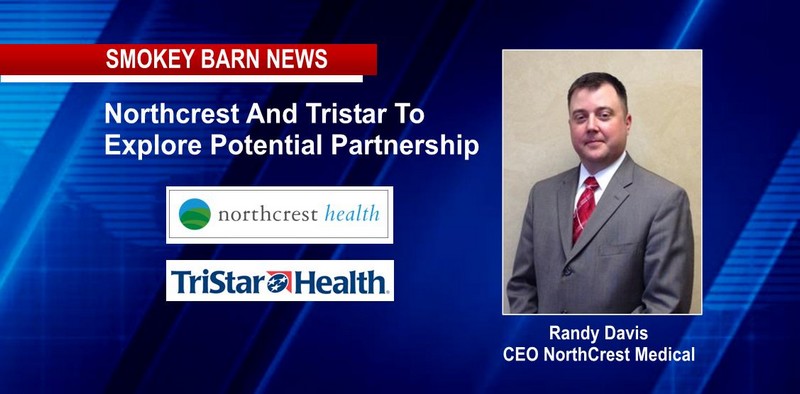 NorthCrest And TriStar To Explore Potential Partnership
SPRINGFIELD TENNESSEE: (Smokey Barn News) – NorthCrest Medical Center in Springfield announced today that they are exploring the potential opportunity to join TriStar Health, an affiliate of HCA Healthcare.
According to a release from NorthCrest's senior leadership and Board of Trustees, the two organizations have signed a non-binding Letter of Intent and are progressing through a due diligence period, which allows both parties to evaluate a potential transaction whereby NorthCrest Health would join the TriStar Health family.
"The announcement is part of the Board of Trustee's ongoing strategic planning to determine how best to meet the increasing healthcare needs of Robertson County and the surrounding region for years to come.
"As part of the long-term planning process for NorthCrest, its senior leadership team and Board of Trustees have been engaged in a deliberate evaluation process to determine the right path forward to ensure the best possible future for local healthcare in Robertson County and the surrounding areas."
"Today is an exciting moment for NorthCrest, as we look forward to how we will ensure quality healthcare services for generations to come," said Randy Davis, president and CEO of NorthCrest Health. "As we evaluated all our options to provide quality services while meeting the needs of our community, TriStar Health has shown the capacity to not only sustain services but also grow our care delivery network."
"Today's announcement does not commit the organizations to one another. Rather, it allows TriStar Health and NorthCrest Health to continue to learn more about each other and the opportunity to fully determine the specific terms of an agreement that would advance healthcare in the community.
Between its clinics and NorthCrest Medical Center, NorthCrest Health annually treats more than 72,000 patients, while admitting more than 27,000 patients through the emergency department and delivering more than 600 newborns every year. Those numbers continue to grow year after year."
"NorthCrest Health is a vital part of our community and the importance of the healthcare services we provide has been magnified this year by the COVID-19 pandemic," said Amy Gallagher, chairman of the NorthCrest Health Board of Trustees. "In our work to continually prepare for the future, we deliberately set out on this journey to explore our options and identify a partner that would enhance healthcare in our community. The 2 pandemic further underscored a goal of the Board: find a potential partner with the expertise and resources to build on what we have now and take NorthCrest forward into the future in a way that helps our hospital and our people to thrive in ways beyond what we can achieve on our own."
"TriStar Health rose to the top as a potential partner that understands the importance of healthcare access in Robertson County and is committed to sustaining the services our community members have come to rely upon," Gallagher continued. "HCA Healthcare has a long, rich history in our region, dating back to our hospital's inception 25 years ago, and they continue to share our vision to enhance our community's healthcare capabilities."
"Ultimately, the Board felt it was important that any potential partner understand the importance of securing the future of NorthCrest Health and its important place in the community. To help chart the right path forward, the NorthCrest Board of Trustees identified specific desired qualities of any potential partner, including a track record of providing high-quality care, employee satisfaction and commitment to the community.
"Notably, NorthCrest Medical Center was originally funded through bonds co-signed by Dr. Thomas Frist, Sr., founder of HCA Healthcare, and was managed by HCA Healthcare until 2005. While under HCA Healthcare management, the hospital identified the community need for a cardiac catheterization lab and a larger emergency department to provide critical services to the area.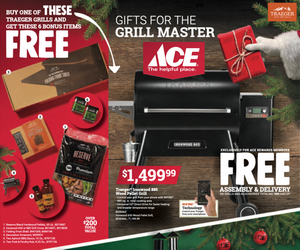 "Our unique relationship with NorthCrest Health is one that is rooted in deep history and a shared commitment to the care and improvement of human life," said Heather Rohan, HCA Healthcare TriStar Division President. "NorthCrest Health's dedication to serving the community reflects the same guiding principles as TriStar Health and we look forward to our continued collaboration in this process."
While no final decisions have been made, today's announcement is an important step in the process of the partnership exploration between NorthCrest Health and TriStar Health. As the organizations move through a due diligence process, more updates will be provided, as available, in the weeks ahead.
To learn more about this potential partnership, please visit www.NorthCrest.com.
About NorthCrest Health
NorthCrest Health has served Northern Middle Tennessee and Southern Kentucky since 1956. NorthCrest Health consists of teams at NorthCrest Medical Center, NorthCrest medical staff, and NorthCrest Physician Services. NorthCrest Medical Center, located in Springfield, TN is a 109-bed not-for-profit acute care hospital.
NorthCrest Physician Services is home to a collaborative team of physician specialists serving the area in a variety of locations. The purpose of NorthCrest Health is to connect our community with quality health education, resources, and providers in the mission to foster better health.
About TriStar Health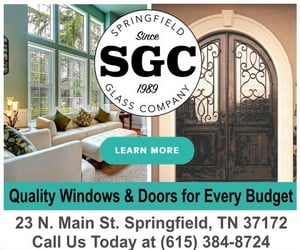 TriStar Health is the largest and most comprehensive healthcare provider in Middle Tennessee, comprised of ten hospitals, 21 imaging centers, 110 physician offices, four freestanding ERs, six outpatient surgery 3 centers, 15 CareNow® Urgent Care centers and nine medical parks. TriStar Health provides the latest in clinical technology and innovative procedures, while delivering the highest quality care.
The TriStar Health network had over 2.2 million encounters last year, including 459,988 ER visits, 60,927 inpatient admissions and 7,087 babies delivered and provides $132 million annually in uncompensated care.
The network is supported by over 1,400 physicians and 10,000 employees – including more than 4,000 nurses – who, above all else, are committed to the care and improvement of human life. TriStar Health is an affiliate of HCA Healthcare, one of the nation's leading providers of healthcare services. Learn more at TriStarHealth.com.