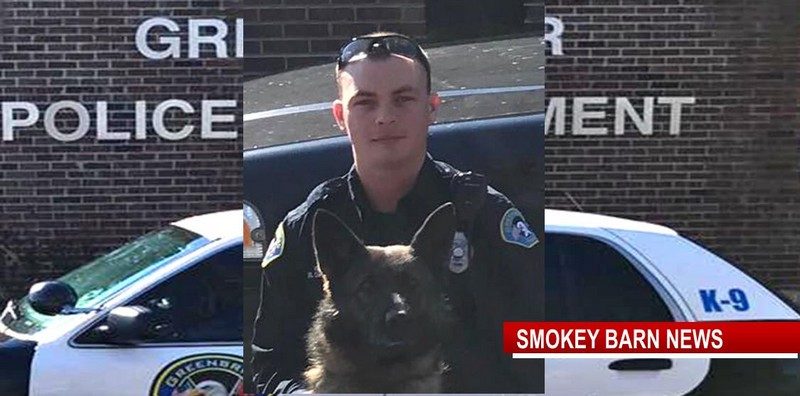 Officer Heidi Joins Greenbrier Police Patrol
GREENBRIER TENNESSEE: (Smokey Barn News) – The Greenbrier Police Department has added a new member to their patrol team, her name is Heidi and she works for dog treats.
Posing with her is her new handler, Officer Brian Speer. Heidi will be Brian's new partner.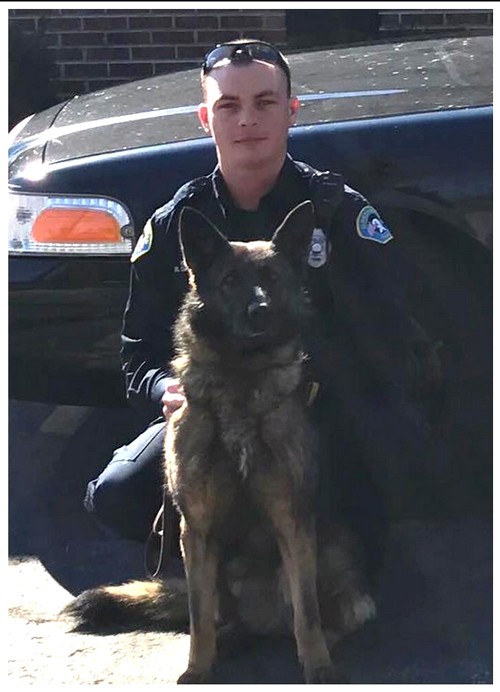 This will be the first time that Greenbrier Police has had a K-9 unit on patrol. K-9 Officer Speer has just recently completed his training with Heidi. They are now USPCA certified.
According to Deputy Chief Randy Pack with the Greenbrier Police Department, Heidi is 4 years old and has been with the department for two years working with under cover narcotics officers during the execution of drug related search warrants. Heidi's been specially trained to find drugs.
Now Greenbrier Police have offered Heidi a new career, she'll be joining Officer Speer every day on patrol. No word on Heidi's compensation package but you can bet they'll be tossing her a some tasty treats.
So when you're out and about in Greenbrier keep an eye out for Officer Speer and Heidi and give them both a big wave, they'll be out patrolling the streets on a daily basis and assisting other officers in the efforts to get rid of drugs that try to make their way into Greenbrier.
Pack also said that Heidi will also be made available to any other agency that needs her.
If you have any questions about K-9 Heidi or the team's mission, Greenbrier police say please stop in at the Police department, they will be happy to show her off.
UPDATE:  Greenbrier's new K-9 Officer "Heidi" received a very special gift Wednesday afternoon, a brand new bulletproof vest. The vest was a gift from local citizens.
Seeing Smokey's story about Greenbrier's new K-9 Unit last week (Full story) Mike Hughes and his wife Kelly of Greenbrier wondered if the new K-9 Officer "Heidi" had Body Armor protection. Greenbrier Police Chief KD Smith said "no" and with that the Hughes' went to work.
As the Hughes made their intent to buy Heidi new body armor known, friends Scott and Shannon Keffer and their daughter Colleen (who's in the United States Navy) decided to help out with the cost of the new bulletproof vest.
The new $1,000 plus vest was ordered and today it was presented to Officer Heidi and her new handler, Officer Brian Speer. Speer was delighted at the generosity and support.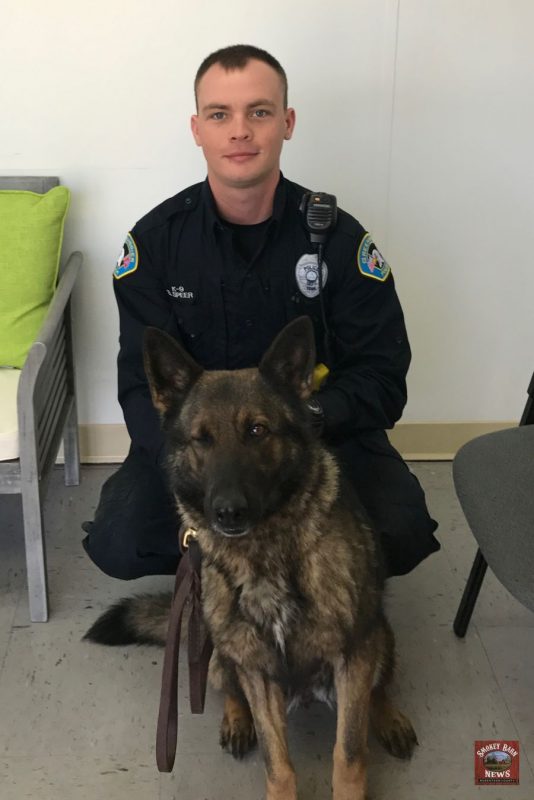 Smokey Barn News (Sponsor/Advertisement)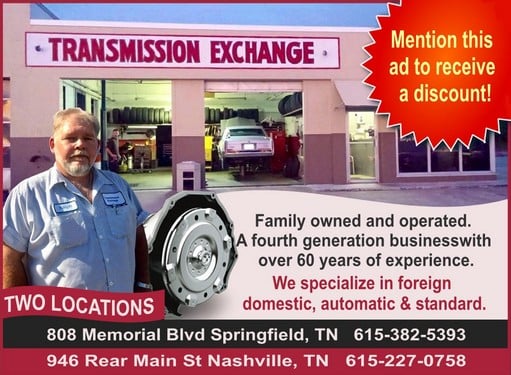 We bring you ALL the News in and surrounding Robertson County, Tennessee.