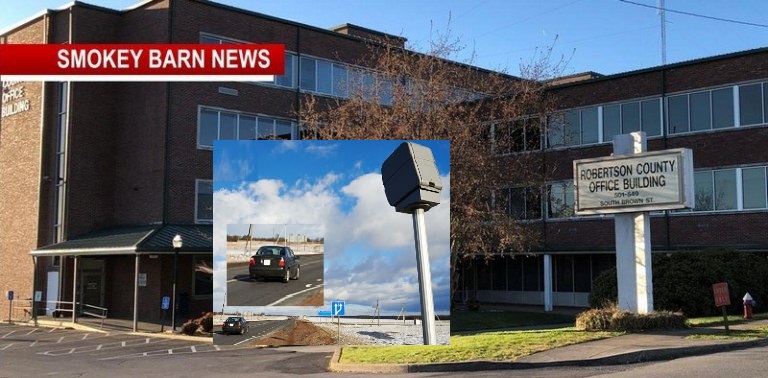 Oops: Ticket Scam Training Email Triggers Police Investigation
ROBERTSON COUNTY TENNESSEE: (Smokey Barn News) – An IT email training exercise for Robertson County employees designed to reduce virus attacks turned into a police investigation Tuesday afternoon.
This type of training email is designed to find employees that are vulnerable to clicking on objects inside potentially harmful emails. If an employee clicks on anything in the test email, IT is notified and that person will receive additional training. Robertson County IT Director Chet Biggers designed and released the email to county employees.
Biggers told Smokey Barn News that the email was designed to simulate a phishing attack. Phishing email attacks offer hackers a way to enter a system. The victim unwittingly launches the virus by clicking on something that looks harmless in the email.
In this case, one of the employees received the email and thought it was a real scam and contacted police.  The Springfield Police Department had not been notified so they started an investigation.  In addition, a warning was released to the press. The warning went out to Smokey Barn News and all of the TV networks.
Biggers is in charge of all IT aspects for the county and with that comes the responsibility of training employees to not be victims of cyber attacks. Since the easiest way into a system is via email employees are trained and then later tested. In this case, the employee passed with flying colors but instead of contacting internal IT, they contacted police.
The training email was designed to convince the victim (in this case the county employee) that they had been photographed by a speed camera and they needed to pay a fine. "You've been detected with a speed infringement." The email stated. "Reason: Negligent driving in Springfield, TN." The E-mail included a case number and a fine of $50.00. But it was all really a test designed by Biggers. See a screenshot of the actual email below.
Large systems and networks are vulnerable to attack. If a virus penetrates a system then valuable data can be lost. Removing the virus and restoring the system can be costly. Two IT experts we spoke to called Biggers training cutting edge. Humans are often the biggest vulnerability systems have.  Training can mean all the difference when it comes to protecting systems.
Biggers said the training is working because out of the 75 employees that received the test email only three so far will be getting additional training, so it is a great outcome, he said.
Below is a copy of the email sent to the police.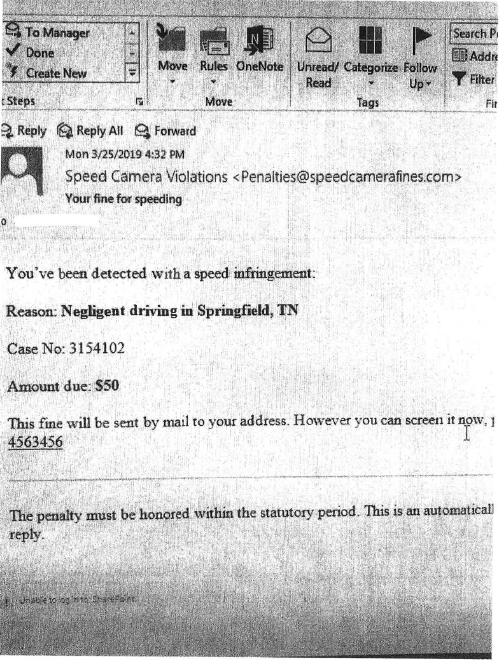 Smokey Barn News (Advertisement)
Smokey Barn News (Advertisement)
We bring you ALL the News in and surrounding Robertson County, Tennessee.