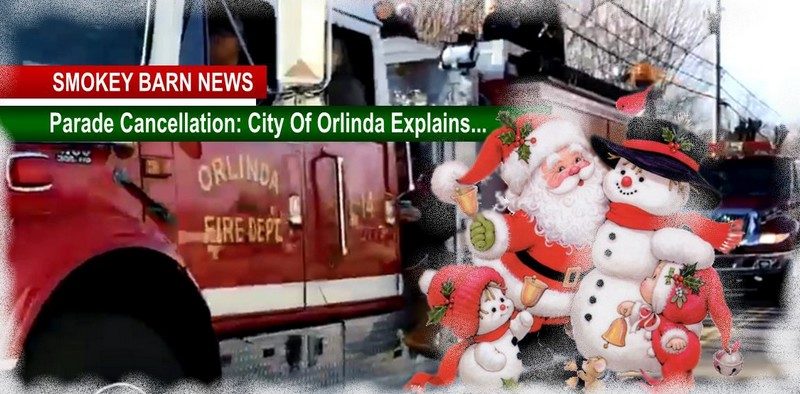 Orlinda City Council Explains Cancellation Of Christmas Parade
ORLINDA TENNESSEE: (Smokey Barn News) – Orlinda City Manager Kevin Breeding is reaching out to the community with the following letter that explains the city's position regarding the cancellation of this year's Christmas parade.
"There have apparently been some misunderstandings regarding the status of the Orlinda Christmas Parade. Because there are 7 or 8 Christmas parades in Robertson County, participation in the Orlinda parade (see video below) has decreased dramatically over the last few years. Last year, aside from fire trucks there were only a few undecorated classic cars and a total of ONE actual "float" with Christmas decorations.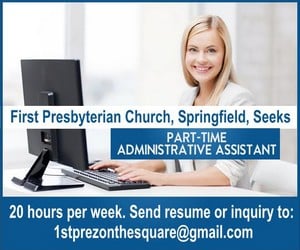 "There were 24 people in attendance in total- along the entire route of the parade- twenty-four people. As a result of this lack of participation and interest, Orlinda City Council made the decision that this year's parade would be canceled, then there would be an evaluation of public reactions and a review of what steps, if any, could be taken to make next year's parade better.
"Because of such low participation and attendance, it did not seem prudent to spend taxpayer dollars, require the firemen to come in on their personal time to wash trucks and drive them, or to ask all of our local, county, and state elected officials to drive to Orlinda and participate in the 7th Robertson County parade of the season.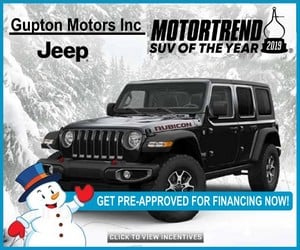 "It should also be noted that not a single person attended the Council Meeting in support of continuing the parade and no one voiced any concern or disappointment about the decision made back in early November until this week- a week after the parade would have normally been held. Had a substantial number of objections been raised, City Council would almost certainly have changed its position, but in the month since the vote, no one expressed any disappointment until this week.
"Our understanding is that a small group of citizens has decided to have an unofficial parade next week. The City will gladly permit them to use City Streets and impede traffic and wishes them the best. However, because City Council already voted that City resources would not be used on a parade this year and because City Council will not meet again until January, any parade held at this late date will be unsanctioned by the City and therefore cannot legally involve the use of fire trucks, personnel, or city funds.
"The media and other Government agencies were all notified that there would be no Orlinda Christmas Parade this year and it is not practical to change that at this point. However, if a substantial number of people wish to reinstate the Orlinda Christmas Parade next year, please let your elected officials know by attending a City Council meeting over the coming year and volunteering to help."
NOTE: Orlinda City Council Meetings are held the 2nd Thursday of each month at 7:00 PM at City Hall (No meeting scheduled for the month of December)
Thank-you
Kevin Breeding
Orlinda City Manager
See Last Years Orlinda Christmas Parade below


Smokey Barn News (Advertisement) 



We bring you ALL the News in and surrounding Robertson County, Tennessee.