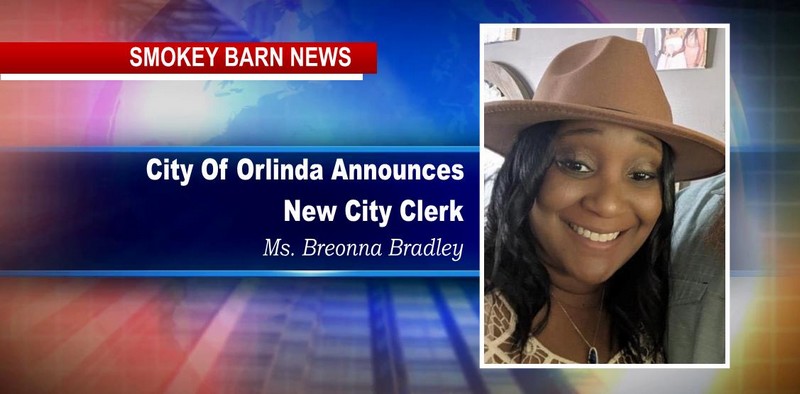 Orlinda Welcomes New City Clerk
ORLINDA TENNESSEE: (Smokey Barn News) – The City of Orlinda has announced the hiring of Ms. Breonna Bradley as the new City Clerk/Recorder.
"Orlinda is fortunate to have landed someone with the experience, knowledge, skills, and outgoing personality that Breonna has, all of which are necessary for the position," said Orlinda City Manager Kevin Breeding. "It should be noted that 47 people applied for the job, nine of them were interviewed, and Breonna was our first choice to fill the position. She brings a wealth of expertise and skills in the areas of accounting, finance, technology, and organizational structure and Orlinda is very fortunate to have such a highly qualified professional join our small government agency.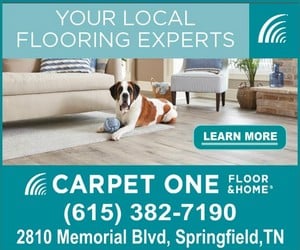 "Breonna has a solid work history with Tri-Star Northcrest/Northcrest Medical Center where she was employed in progressively responsible positions for the last twenty years. In her work there she oversaw various financial duties, worked to improve efficiency in operations, prepared extensive financial reports, implemented process changes, administered budgets, set strategic goals, and acted as a liaison between various departments. She used a wide variety of computer applications and is especially skilled in QuickBooks accounting software which the City uses. Breonna also has worked extensively with hospital customers and the public, and her friendly, outgoing personality shined through in her interview and will undoubtedly charm the residents of Orlinda who need to do business in City Hall."
Breeding added; Breonna has one daughter and she and her husband Matthew Scoggins currently live just a few minutes outside Orlinda near Portland. Matthew works in the IT industry where he specializes in Cloud Technologies. Breonna has deep roots in this general area, having lived in both Robertson and Sumner Counties and attending high school in Springfield.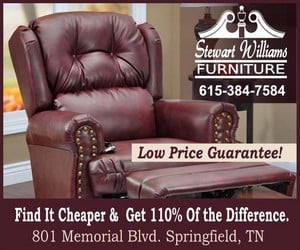 Duties: As City Clerk/Recorder and City Hall's only full-time employee, Ms. Bradley will play a vital role in supporting the financial operations of the City of Orlinda as well as maintaining official records, issuing building permits, and serving the public. Her exceptional organizational skills, attention to detail, and dedication to efficient governance will contribute significantly to the effective functioning of our city government.
"We encourage everyone to please work hard to make Breonna feel welcome in her new position and in our small town. Please stop by City Hall and just say hello. We all know that starting a new job in a new town can be a bit stressful, so we ask you all to show what a warm and welcoming place Orlinda can be and why we have such a great reputation of hospitality." City Manager Kevin Breeding
Mobile: To See The Latest Stories or to share this article, scroll below