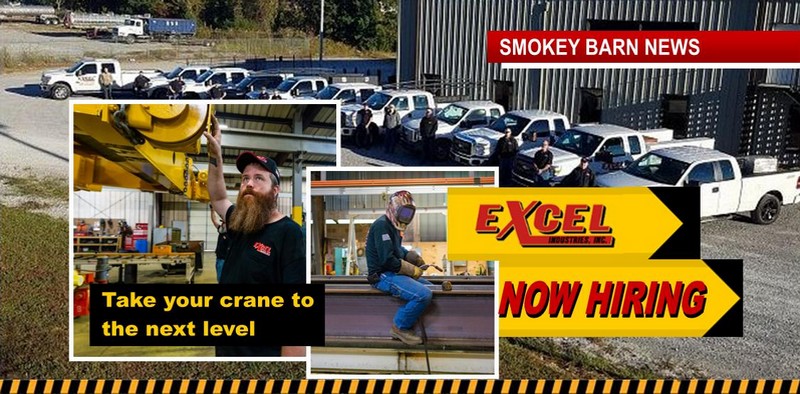 (Sponsored)
Overhead Crane Technician & Welder Needed At Excel Industries, How To Apply
SPRINGFIELD TENNESSEE: (Smokey Barn News) – Excel Industries, a family-owned and operated material handling company located in Springfield Tennessee has two exciting opportunities for the right candidates. Excel Industries is actively seeking a qualified experienced Overhead Crane Service & Inspection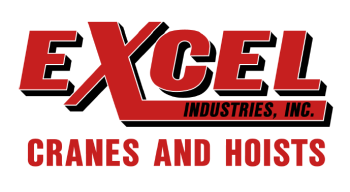 Technician, and an experienced Welder.
The right candidate for the Overhead Crane Service & Inspection Technician will have solid overhead crane industry experience or similar technical experience and have a solid work and business ethic. Candidates will be responsible for building sound relationships with Excel Industries clients, vendors, and fellow employees. See more info below.
Excel Industries has also created an opening for an experienced welder at their Springfield facility. The specifics of the opportunity have been added below for your convenience.
Excel Industries is a small business and employees work very closely with one another on projects.
Thank you for considering Excel Industries. Below we have added more information about the two career opportunities we currently have open and more information about our firm.
Overhead Crane Service & Inspection Technician
Requirements:
Candidates will have at least 3+ years' experience in the crane service industry
– Pass a DOT drug screen and physical Note: Candidates will be screened before offered position.
– Clean motor vehicle record and valid license with background check.
– Ability to drive large DOT vehicles, and tow large trailers.
– Excellent oral and written communication skills
– Have the ability to understand OSHA, ANSI and CMAA codes and regulations.
– Organized and self-motivated with the ability to prioritize and work with minimal supervision is a must.
– Ability to push/pull material and carry/lift 50 pounds.
– Self-motivated with the ability to work alone.
GENERAL WORKING CONDITIONS
Candidates must be aware that employees are on customer sites and are required to comply with each of their required PPE standards. Most facilities vary vastly on their requirements.
– Ability to work in areas that are exposed to the elements. Can be excessively hot or cold.
– Elevation for work is a must. So, candidates must be comfortable with heights utilizing scissor lifts or other means for access.
– Salary is determined by experience.
– If you cannot pass a drug screen, you need not apply.
Pay rate $20-$30 plus per hour, depending on experience.
Welder: 
As a Welder for Excel Industries, Inc., you shall in most cases use jigs and/or holding fixtures to lay out items to be welded according to blueprints, layouts, schematics, or work orders. You will then use manual/semi-automatic/automatic welding equipment to join, surface, fabricate, and repair parts of metal or other weldable materials. This role does require knowledge of Flux Core, Stick, and Carbon Arcing Weld processes as well as the ability to perform flat groove welds and horizontal flat fillet welds.
Job specifications:
• Weld clips and other hardware
• Perform full penetration (such as slip joint) welds to weld ends to poles or channels.
• Perform basic repairs.
• Operate grinding equipment.
• May layout and mark weld points on parts or subassemblies.
• May position pieces to be welded into jigs, holding fixtures, guides, and steps using measuring instruments and hand tools in accordance with layouts, work orders, blueprints, schematics, and sketches.
• May inspect completed work for conformance to specifications and Q/C.
• Observe all standard safety practices.
• Maintain and complete all required records.
• May be involved in safety committees or initiatives.
• Perform other duties as assigned.
Job Requirements:
• Minimum of 2 years of experience
• Flux Core and Stick welding experience required.
• Ability to maintain 92% pass rate.
• Experience with Oxy Fuel/Plasma burning preferred, but not required.
• Carbon Arcing experience preferred.
• Ability to maintain good attendance.
• If you cannot pass a drug screen or arrive on time, you need not apply.
Description Excel Industries, Inc. is looking for a qualified Structural Welder for a project in Springfield, TN. Job Details Start- ASAP Duration- Long Term Hours- 40+ per week Competitive Pay Scope-Structural Welder, Welding Per Diem Primary Function: Support production needs by performing various weld and finish operations involved with structural frame and accessory foundations and fixtures. Primary Responsibilities: To perform the primary job requirements satisfactorily and safely. Connects and assures proper grounding to obtain amperage and voltage required. Manually guides electrode or gun along weld line, maintaining length of arc and speed of movement to form specified depth of fusion and bead, as judged from color of metal, sound of weld and size of molten puddle. Sets the weld machine to correct setting for the weld application. Capability of welding in flat, horizontal, vertical, or overhead positions is necessary. Cleans metal joint to assure a quality weld. Chips off excessive weld, slag and spatter. Capable of effectively burning/cutting various metal pieces, as necessary. Must be able to gain required welding certifications supporting ABS standards. Understand weld sequencing concepts to minimize distortion. All other duties and tasks as assigned. Job Requirements: 2-5 years of welding experience within a commercial or industrial environment. Flux Core .045 ' all position test, stick, mig and tig welding and carbon arc gouging skill experience preferred. Vocational school training or other equivalent OJT training desired. Strong mechanical aptitude with fundamental understanding of various practices. Ability to read blueprints and schematic drawings. Ability to follow detailed directions. Must have strong commitment towards safety and working safe. Must have good interpersonal skills and ability to get along with various personnel and work as a member of a team. Schedules must be flexible, and candidates must be able to effectively communicate with direct work leaders and supervisors.
Salary based on experience.
Pay rate $20-$30 plus per hour, depending on experience.
ABOUT EXCEL
Founded in 2004 By David and Charles Roanhouse, Excel Industries, Inc. was nothing more than an idea. Starting from scratch in the garage of their homes, the father and son believed that a true service company should be something all-inclusive, with the customer's needs being paramount. Because of their profound skills and business ethics, the company has grown into a successful business, serving some of the largest manufacturing companies in the Southeast.
Company Values and Growth
Since opening in 2004, Excel continues to focus on the same principles from which we started; the customer is number one, no matter the size. Because of the integrity and values of this company, most all of the growth has been simply word of mouth. Thanks to our customers, they refer us time and time again.
Overhead Crane Systems, Fabrication, Inspections And Repairs
Excel Industries is now located in Springfield, TN in a 50,000 sq ft manufacturing facility. This building was purchased in June of 2013 and is the permanent home for Excel.
Their new facility is now able to offer better lead times, and everything from complete crane systems to specialty fabrication for our customers. All of Excel's services are housed out of this location including service, inspections, modernizations, in-house repairs, fabrication, and design. Click here to check us out online today!
EXCEL INDUSTRIES INC. – BENEFITS OF A LARGE CORPORATION WITH THE CUSTOMER CARE OF A FAMILY RUN COMPANY.
• Service Technicians have a company vehicle
• All employees are eligible for
• Health/Dental/Vision insurance
• Long/Short Term Disability
• Life Insurance
APPLY TODAY!…
Email your background and contact info or resume to: [email protected] or fax to 615-212-0842
Excel Industries is an equal opportunity employer.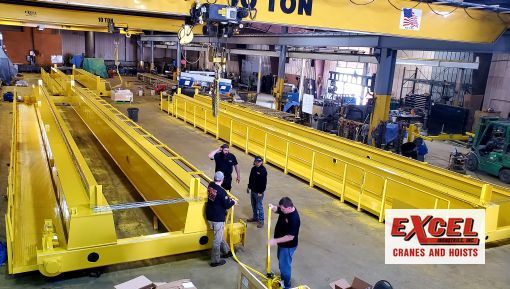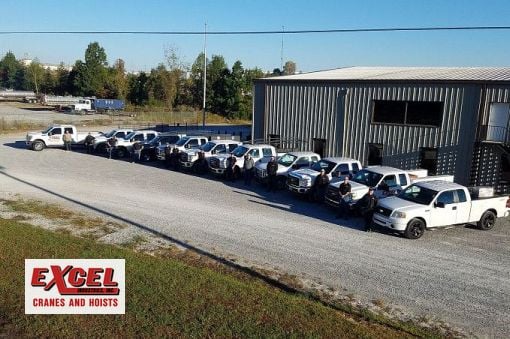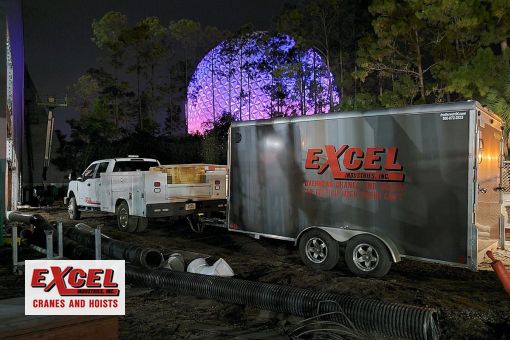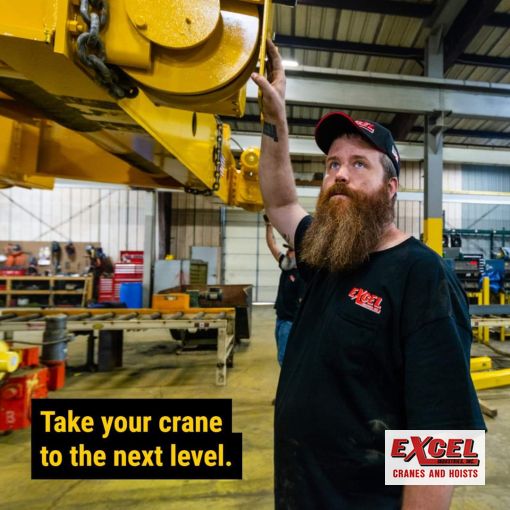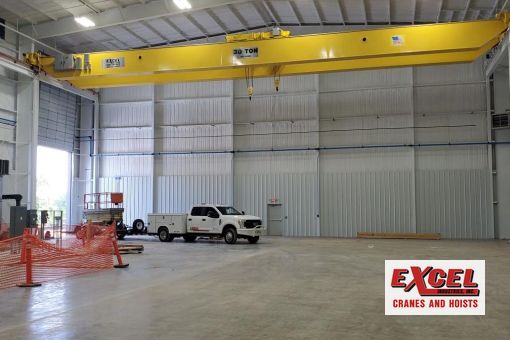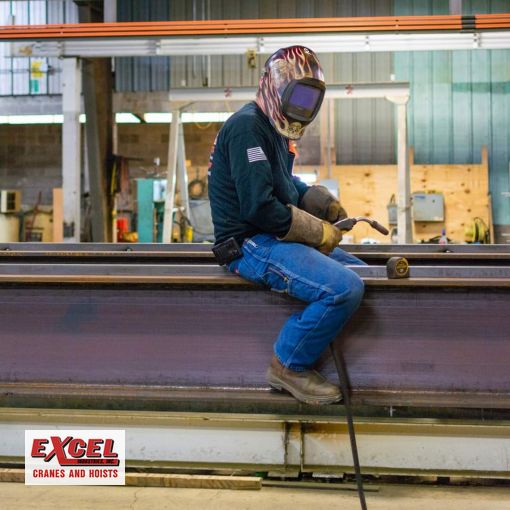 Mobile: To See The Latest Stories or to share this article, scroll below