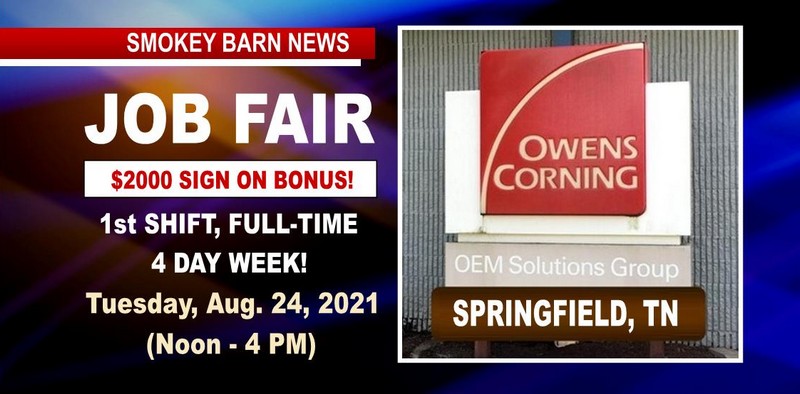 (Sponsored)
Owens Corning: Job Fair (Aug. 24) 2K Sign On Bonus-Great Benefits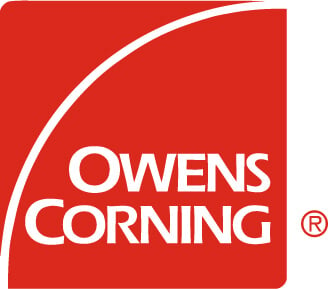 SPRINGFIELD TENNESSEE: (Smokey Barn News) – Owens Corning, an industry leader in the insulation, roofing, and fiberglass composites industry is opening up positions across the board at their Springfield plant.
To offer candidates an opportunity to meet the team and see the facilities, Owens Corning has set up a meet and greet job fair. Owens Corning is also offering $14.00 starting pay with $2000 sign-on bonuses. See all the details below.

(Springfield)
$2000 SIGN ON BONUS
Starting Pay is $14.00 with no top out and
Quarterly bonus payout up to 10%!
1st Shift, Full-Time, 4 Day Week!

OWENS CORNING  job fair from 12:00 (Noon) to 4:00 PM on Tuesday, August 24, 2021
In order to expedite the hiring process for direct hire full-time positions, it will be held at the actual manufacturing facility at 203 CHARLES RALPH DR, Springfield, Tn.
The staff will be able to perform interviews and plant tours onsite, as well as accommodate any questions/concerns.
There is an immediate need for multiple production associates; on our four (4) day per week, day shift only schedule!
The normal schedule is Monday through Thursday, 6:00 am-4:30 pm; so off Friday, Saturday, and Sunday!!!!!
We are looking for safe-working, team-oriented individuals that desire long-term full-time employment.
1st Shift (4-10 hour shifts) Monday-Thursday in a safe, team-oriented environment with competitive wages and benefits.
Owens Corning develops, manufactures, and markets insulation, roofing, and fiberglass composites.
SUMMARY:
The Production Associate position is an hourly position and reports to the Shift Supervisor. The employee works at presses, assists machine operators, removes parts from the press, separates parts from scrap, assembles parts, stacks or packages parts, and operates equipment.
JOB DUTIES AND RESPONSIBILITIES:
• Follows all plant safety guidelines, practices, and procedures. This includes the proper use of personal protective equipment when required
• Regular attendance is essential
• Works in a team environment ensures helpers understand their role, knows what precautions are necessary and location of emergency stop buttons
• Understands and interprets company work orders and job control procedures
• Works efficiently and accurately to achieve and maintain 100% of goal. Gets or requests materials needed, assembles totes, prepares skids, bags and boxes for packaging • Packages specific number of parts on skids, in bags, boxes, etc., labels them, stacks bags of parts on racks, or in appropriate packaging and moves totes/skids of parts to a storage area or to the next operation
• Ensures that safety devices are in place and reports any unsafe behavior or situation
• Is aware of activities in working surroundings and is responsible for keeping the area clean, tidy, and safe
• Other tasks as assigned by Leader
JOB REQUIREMENTS, SKILLS AND ABILITIES:
• Must have ability to read/write and interpret documents (safety rules, operating/procedure instructions, etc….)
• Must have ability to communicate effectively with co-workers, supervision and management
• Must have the ability to do basic mathematical calculations
• Must have the ability to use a tape measure
EDUCATION AND/OR EXPERIENCE:
• Must be at least 18 years old
• Must have a high school diploma or equivalent
• 3-6 months related experience and/or training preferred; or equivalent combination of education and experience
ESSENTIAL PHYSICAL REQUIREMENTS/WORK ENVIRONMENT:
• Standing/walking for 8 – 12 hours at a time
• Exposure to noise is usually moderate
• Bending, twisting and turning
• Full use of both hands – to handle, feel objects, tools, controls, etc.
• Close and distance vision abilities
• Potential work with fiberglass insulation
• Regularly works near moving mechanical parts
APPLY TODAY – CLICK HERE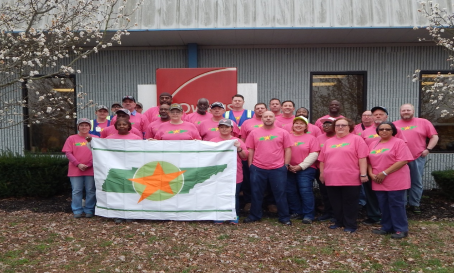 JOIN OUR TEAM TODAY! CLICK HERE TO APPLY
Learn more about what we do at Owens Corning – Click Here
Mobile: To See The Latest Stories or to share this article, scroll below
For more jobs, click –> Here