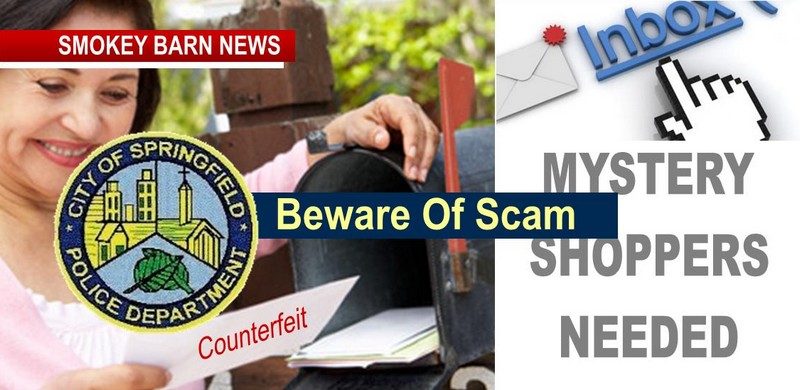 Police Investigating Local Shopper Scams
SPRINGFIELD TENNESSEE: (Smokey Barn News) – The Springfield Police Department is currently investigating Scam Artist contacting residents stating they have been accepted into a mystery shopper program.
At least one Springfield resident has been targeted in the past few days.
The victim received a package in the mail that contained a check for $2,450.00 and letter on Customer First letterhead informing the victim that they had been accepted into the program. The letter instructed the victim to deposit the check into their checking account and wire transfer $1927.89 to Texas. Several days later the check was returned and was counterfeit and the money had been deducted from their account.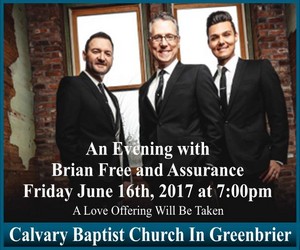 Recently, we've learned about other scams that begin when a person got an email offering "secret shopper" jobs with retailers such as Wal-Mart, Kmart, Best Buy and Home Depot.
When people click the website, it appears to look as if you are on a retailer's site, but you are not. You're asked to provide personal information to get started and told that you will soon receive a cashier's check for around $1500.00. Once people receive the check, they are instructed to deposit it into their personal account and keep $300.00 to cover initial expenses, and wire back the rest of the money. The "JOB" is not real and is not associated with any actual stores. You're dealing with a scammer and the check is counterfeit.
Following these tips can help a person avoid a mystery shopper scam:
Do research on the company. Most legitimate secret shopper jobs are posted online by reputable marketing research or merchandising companies. Scammers like using name of well-known companies to gain your trust.
Smokey Barn News (Sponsor/Advertisement) 

Continue reading below…
Never deposit a check or wire money from someone you do not know.
Never give personal financial information online.
"You do not have to pay to get into the Mystery Shopper business"
If you have had similar incidents, please notify local law enforcement.
Springfield Police is currently investigating the theft of a purse from a victim while unloading item from a shopping car into their vehicle in the Wal-Mart parking lot.
A black Nissan Altima being driven by a black male and a black female passenger pulled up to the victim and the female passenger got out and grabbed the purse and fled. The victim was not injured during the incident.
Please contact police to report any suspicious activity.

Smokey Barn News (Sponsor/Advertisement)

We bring you ALL the News in and surrounding Robertson County, Tennessee.