So far they have ruled out a connection between any of the walmart…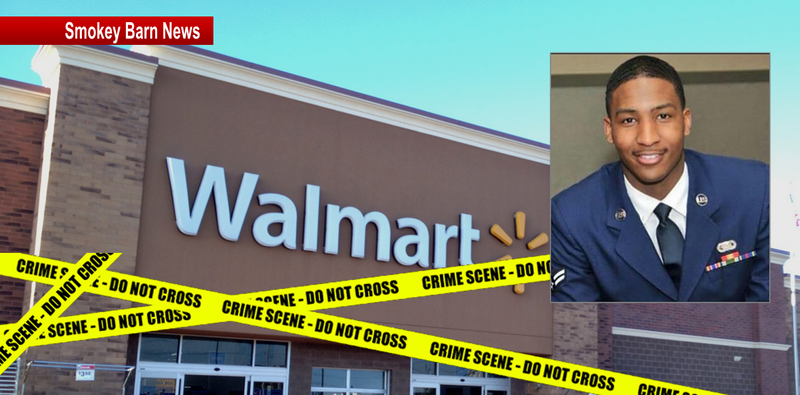 Police Say Springfield Man Is North Dakota Walmart Shooter   
SPRINGFIELD TENNESSEE: (Smokey Barn News) – Police in North Dakota are saying that Marcell Willis (pictured right) walked into a Walmart located in Grand Forks with a gun and allegedly shot two people and then ended his own life.
Willis is from Springfield Tennessee and was in North Dakota as an Airforce Airman. According to his Facebook page he was just 21 years old. Willis  graduated from Springfield High School in 2012.
Police are now looking for a motive. So far they have ruled out a connection between any of the walmart employees or the store itself. From what police are saying Willis walked into the Walmart around 1:00am and encountered two employees. Police say he then opened fire on the employees and then shot himself.
It will likely take time for investigators to put the pieces together. Until then, friends and family are left wondering what drove a young man they knew as loving and kind to walk into a Walmart, shoot two employees, killing one, and then take his own life.
Willis' Facebook page is full of comments from friends that are trying their best to understand exactly what happened. To his friends there were no apparent  indicators that anything was wrong and they are in shock trying to come to grips with the loss.
As more information becomes available we will bring it to you. To understand how the Grand Forks media is reporting the incident we have added local reports below…
https://www.youtube.com/watch?v=7KgQjvH38Gs
https://www.youtube.com/watch?v=z0GJn8h7Xlc
https://www.youtube.com/watch?v=3zKtdT1vyP4
https://www.youtube.com/watch?v=LXIlQGKK9aQ
We bring you ALL the News in and surrounding Robertson County, Tennessee.