Probation Officer Makes Grim Discovery At Portland Home
STORY UPDATED:
PORTLAND TENNESSEE: (Smokey Barn News) – A death investigation is underway after a probation officer made a grim discovery while making a "home visit" in Portland on Tuesday.
UPDATED: According to the Sumner County Sheriff's Office, two people were found dead inside the home, a 32-year-old adult, now identified as Tiffany Spears (mother), and her 15-month-old infant, now identified as Nicholas Crowder. The cause of death is still under investigation. A 3-year-old was also found at the home and was treated at a local hospital. An update on the child's condition was not immediately available.
The Portland home is located in the 700 block of Butler Rd not far from the Hwy 76/109 intersection just outside Portland city limits. MAP
NEW: The preliminary results from the medical examiner's office did not reveal any apparent cause of death for either victim.  Further testing should reveal more information but it may take several weeks. Detectives did locate evidence that may indicate that drugs could be a contributing factor.
NEW The Sumner County Sheriff's Office is attempting to accumulate information in order to create a timeline of events in order to determine when the last known contact was made with Ms. Spears. If anyone has information regarding this incident please contact Det. Lance Hampton at 615-442-1849.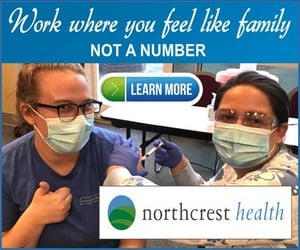 On Wednesday the Sumner County Sheriff's Office released the following statement regarding the incident; "On February 9th, 2021 the Sumner County Sheriffs Office responded to a residence on Butler Rd. in Portland after a probation officer who was making a home visit observed an obvious medical emergency. Upon arrival, deputies found 3 people in the house ages 3 months, 3 years, and 32 years of age. Two of the three were deceased and the 3-year-old was treated at a local hospital. The circumstances remain under investigation."
According to the Sumner County Sheriff's Office, when a preliminary cause of death is established, more information will be released.
As more information becomes available, we will bring it to you. Refresh this page for updates.
Mobile: To See The Latest Stories or to share this article, scroll below