Glass Tiles Designed By Frank Lloyd Wright Found In Springfield

Glass Tiles Designed By Frank Lloyd Wright Found In Springfield
Smokey Barn News Springfield, TN – September 18, 2013 – Rare antique Frank Lloyd Wright glass 'Prism' tiles discovered in the windows of historic Springfield building in the square.
In preparing to tear out and replace the damaged leaking transom glass at 116/118 6th Avenue West (on the square in Springfield), Julie Rodriguez of Niches in Design was intrigued by the unusual glass tiles in the transom. Hidden under the canopy of the building, little notice had been given to the curious purple hue tiles for many years. Upon closer inspection and with a little research she realized that these were antique Luxfer tiles. Luxfer tiles, produced by the Luxfer Prism Company, were ingeniously designed to brighten the interior of storefronts by bending the sunlight to fall upon the walls and ceiling instead of the floor near the window; a useful innovation due to the underdevelopment of electric lighting during the very early 1900's. But that was not Julie's only query. About one hundred of the Luxfer tiles had a beautiful floral design formed into them; a design that seemed surprisingly progressive for the time period involved.
Although there were many Luxfer tile designs, Julie was thrilled to find that this particular design was the only one produced that was done by the famous American architect, Frank Lloyd Wright. He designed the tile in 1895 when he was a 28 year old aspiring architect. The tile design is a superb example of his budding "organic architecture" form.
For the past few weeks the glass transom has been painstakingly restored by hand and is now re-installed in its original home on our town square. The beauty of this glass will be best seen as the sun hits the prisms casting a warm glow through the inside of the storefront.
Julie Rodriguez stated, "We have enjoyed having a small share in revitalizing the beautiful town square of Springfield and we appreciate the commitment of the owners, the Pennington family, in restoring this handsome building."
About Niches in Design:
The concept of Niches in Design has grown as a
result of a husband and wife team successfully designing and developing projects for a variety of clients. With their experience of over a span of two decades, this family business has grown in part due to their unique talent to blend beauty with function.
This skilled team takes great pride in developing for their clients a range of projects from custom layouts for cabinetry, tile mosaics, to complete remodels.
Their niche is designing an existing room or space that appears too small to be functional, and transforming it into an improved place of beauty and betterment to the estate.
Below is  a 1904 magazine advertisement for Luxfer Prism Tiles.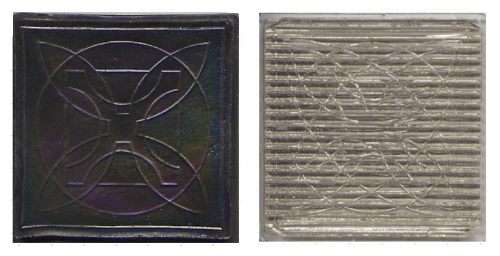 Story author, Julie Rodriguez – Designing member- Niches in Design- (615) 598-5473 [email protected]
We bring you ALL the News in Robertson County, Tennessee.