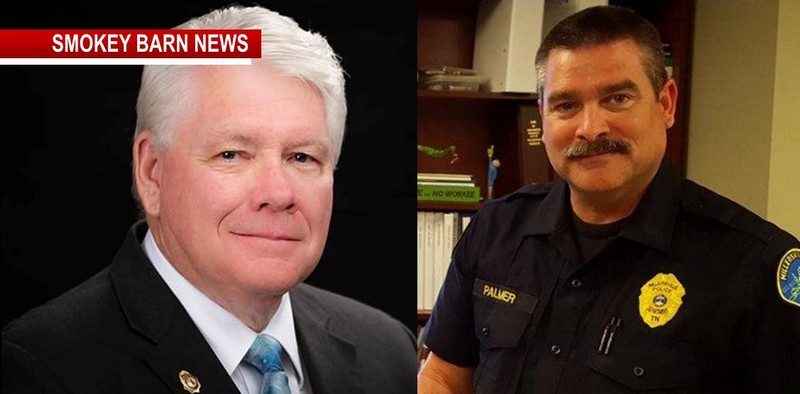 RC Sheriff Candidate Douglas Picks Chief Deputy
ROBERTSON COUNTY TENNESSEE: (Smokey Barn News) –Robertson County Sheriff candidate Teddy Douglas has announced his choice for Chief Deputy.
"Today I am announcing my choice for Chief Deputy to assist me in my vision for a more dedicated and public service-oriented organization.
"Throughout my campaign, I was asked who my Chief Deputy would be. I held off saying anything because I wanted people to get to know me and my vision for a more committed Department. I was searching for an individual to bring on board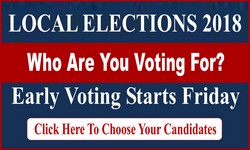 that had this same vision of commitment and dedication to doing the "right" thing! I was searching for that individual that had real experience in police functions and operations with management skills not so much from a book but from real life events. Chief Mark Palmer of the Millersville Police Department has been selected and I see in him the same desire I have to renew the faith and trust in the Sheriff's Department.
"Chief Palmer has over 29 years of law enforcement experience, working his way up through the ranks to his current position. Chief Palmer has a commitment to public service having been an EMT and currently serves as a volunteer with the Millersville Fire Department and White House Community Fire. He served on the Sumner County multi-jurisdictional SWAT team for 8 years. Chief Palmer has a vast knowledge in all levels of upper management such as criminal investigations oversight, budgets, human resources, purchasing, state and federal grant programs and court operations.
"Chief Palmer is making great strides in his current position to change the face of his Department to excel in community service.
"I look forward to working with Chief Palmer to bring about a more progressive and citizen committed Department working for you. Please help us help you!
I am aware of some controversy in the past involving Chief Palmer. I have discussed this extensively with him. It is my understanding that an incident occurred involving a departmental note he had written sometime in the past that was removed from a document and placed by an unknown individual on inappropriate literature. An investigation was conducted and Chief Palmer himself was cleared of any wrongdoing. A lawsuit was filed and Chief Palmer was also removed from that lawsuit.
"I have known Chief Palmer for some 30 years and can say without hesitation he is a man of honor and respect. I think it is safe to say that had there been issues with Chief Palmer's character he would not have continued to be employed and have the level of respect from his employees that he does and progress to the rank of Chief.
We look forward to working with all citizens to grow our community and be attentive to your needs in a real and concerned manner."
There are two other candidates running to be the next Sheriff of Robertson County, Joe Macleod, a Patrol Sergeant with the Springfield Police Department MORE INFO and Robertson County Chief Deputy Michael Van Dyke MORE INFO.


Smokey Barn News (Advertisement)



We bring you ALL the News in and surrounding Robertson County, Tennessee.