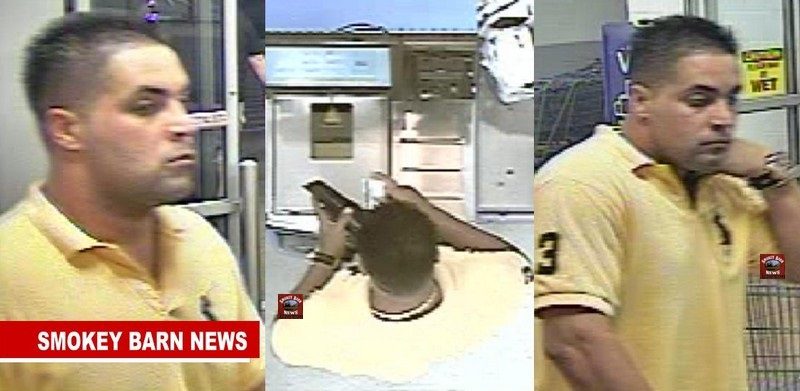 Ridgetop Investigators Seek Alleged Identity Thief
RIDGETOP TENNESSEE: (Smokey Barn News) – Ridgetop Police investigators are asking for the community's help identifying the man pictured. On August 17th, a woman came to the Ridgetop Police department to report that she was the victim of identify theft. The woman's debit card number had been used three times at a Walmart in Smyrna, TN on August 11th.
The suspect was caught by Walmart security cameras while using the number on a card likely programmed by the suspect, none of the victims cards were missing.
Police believe the suspect gained access to the victim's information via the Internet or she may have been a victim of a skimmer like the ones found on ATM's in Clarksville last week. MORE
After acquiring the victim's card number police believe it was transferred to a "blank" card, and used at Walmart.
The suspect (pictured below) appears to have black hair and in his late 20's/early 30's.
If anyone has any information about the suspect, please contact Ridgetop Police Investigator Ryan Tomlin at 615-851-0203 or 615-405-8100 or Robertson County Dispatch at 615-384-4911.
We bring you ALL the News in and surrounding Robertson County, Tennessee.