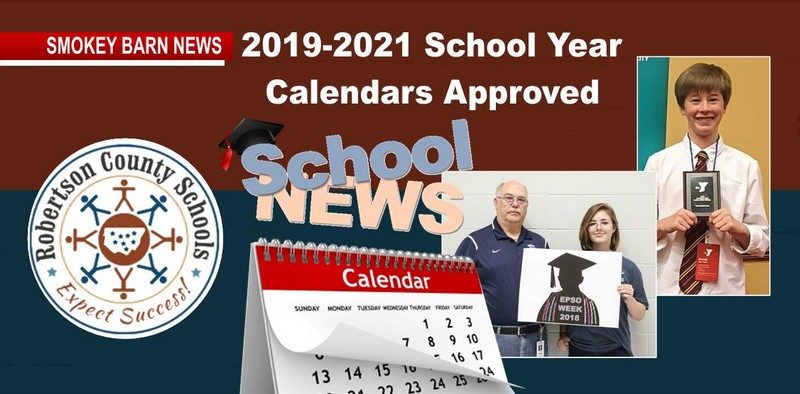 School Calendars For 2019-2021 Approved, Student Awards &
Area Schools Honor Vets
ROBERTSON COUNTY TENNESSEE: (Smokey Barn News) – The Robertson County School Board has officially approved the school year calendars for 2019-2020 and 2020-2021.
This is the first time the calendar committee has brought 2 school years' calendars to the board. Both calendars are similar to this year's calendar.
For the 2019-2020 School Year Calendar, click HERE
For the 2020-2021 School Year Calendar, click HERE
For this year's School Year Calendar, click HERE

Heritage High Student Wins Statewide Logo Contest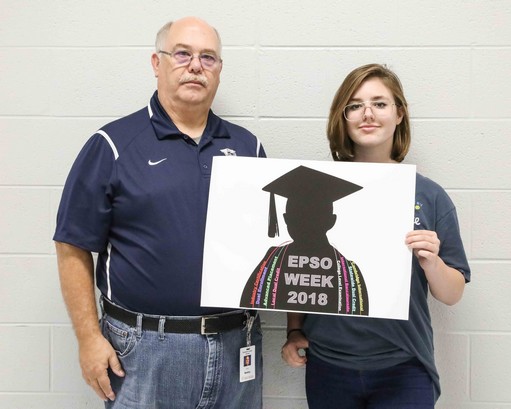 White House Heritage High School Senior Anne Knight was named the winner of a statewide logo contest for the 2018 Early Post Secondary Opportunities Week (EPSO), October 22-26, sponsored by the Tennessee Department of Education.
Knight's logo was selected as the winning submission out of a pool of entries from around the state and will be used across Tennessee to promote Early Post Secondary Opportunities.
Knight's logo was produced as a class project in her Digital Arts and Design III class at White House Heritage High School. "I was surprised when I learned I won," she said. "I still am a little in awe of what I did."
Digital Arts teacher, Tom Beesley said Knight's logo was consistent with her overall performance in class.
"I am super proud of Anne's work,' he said. "She is very creative and works hard to communicate her ideas when she completes a project. There were three students from her class who produced logos that were submitted for the contest."
Knight had her own personal experience with EPSO to draw on in creating this year's winning logo.
"I have taken several Advanced Placement classes already," she said. "Since those credits come at graduation. I used that in my concept for the logo."
Knight plans to attend college majoring in cinema studies after high school graduation, but has yet to select a college.
EPSO's are college level classes and/ or credits that high school students can access while still at the high school level.

Springfield Middle Scholar Recognized At Statewide Conference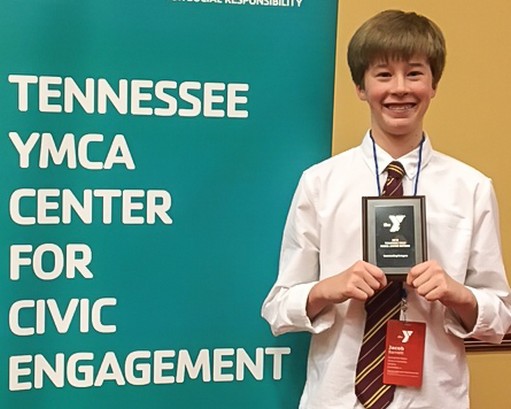 Innovation Academy scholar Jacob Barnett took part in the 2018 Model United Nations Conference in Murfreesboro on November 5.
Each fall, the YMCA of Middle Tennessee sponsors Model United Nations conferences for over 3,000 middle school students from across Tennessee. The goal of the conferences is to educate students about the real world operation of the United Nations as they reenact activities from the organization.
During the conference, students formed delegations to represent member countries' interests in the General Assembly by drafting and debating resolutions. These resolutions cover a wide variety of topics of international concern.
As a representative of Panama, Barnett presented a resolution to bring much needed aid to the deforestation issue affecting that country's economy, and potentially the well being of the Panama Canal.
Jacob was one of over 500 students in Monday's Model UN in Murfreesboro to present resolutions to be passed by the General Assembly. He, along with 15-20 others, won the award of Outstanding Delegate for his use of parliamentary procedure, ability to stay in character, leadership skills, and evidence of preparation and research on his country's issues.

White House FFA Conduct of Meetings Parliamentary Procedure Team Named District Champs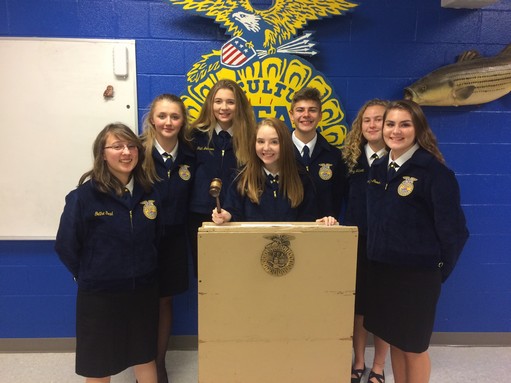 The White House FFA Conduct of Meetings Parliamentary Procedure team competed recently in the district competition. They outperformed the other teams from Sumner and Macon counties to earn the district championship. Team members are Ireland Bates, Faith Johnson, Alayna Grover, Chase Singleton, Jillian Haley, Ghethe Goad, and Mary Niblett. The conduct of meetings contest requires competitors to demonstrate their knowledge of parliamentary procedure through a written test, meeting demonstration, and oral questions. The teams have thirteen minutes to conduct a mock meeting which must include four parliamentary procedures that the judges designate. During their presentation, the team must debate a topic given by the judges. After the presentation, judges ask each team member an oral question to test the member's knowledge of parliamentary procedure.

Multiple Schools Honor Veterans
Several schools honored local veterans with special programs the Friday prior to and Monday after Veterans' Day.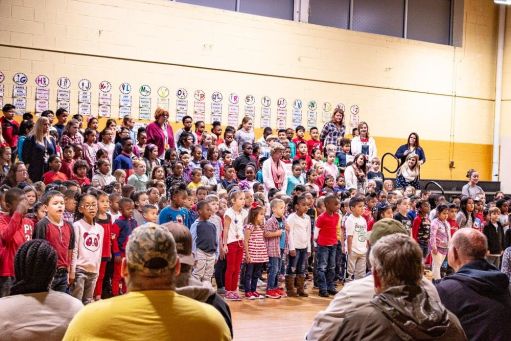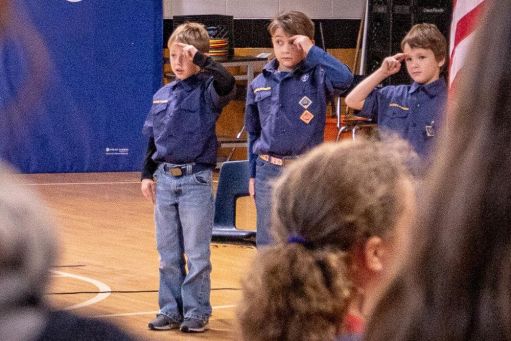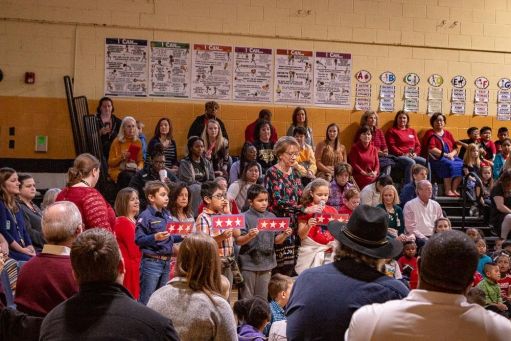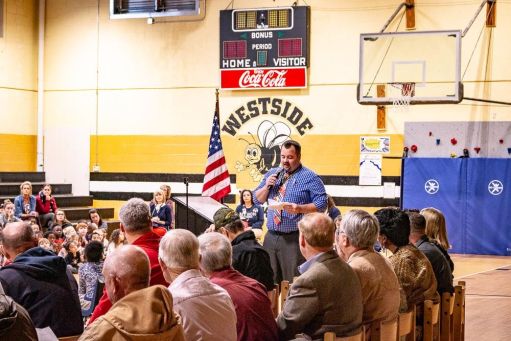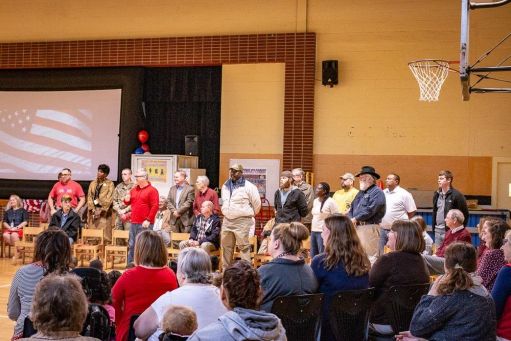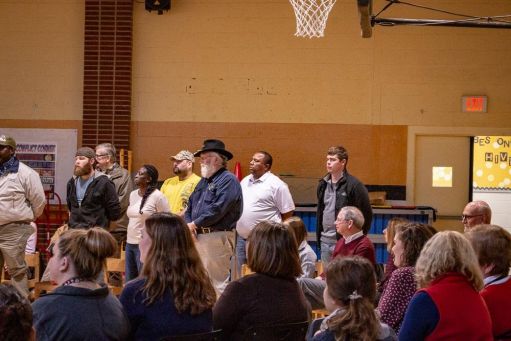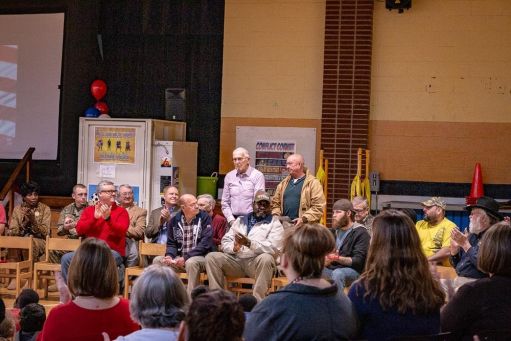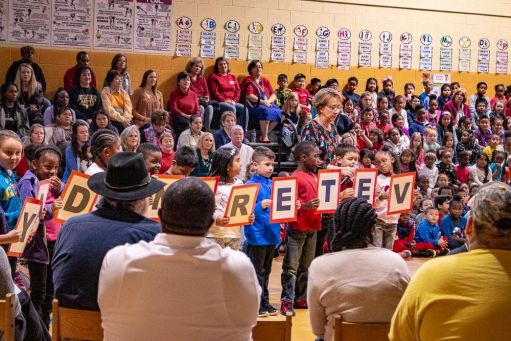 Photos By RC Schools

Smokey Barn News (Advertisement)

Smokey Barn News (Advertisement)


We bring you ALL the News in and surrounding Robertson County, Tennessee.