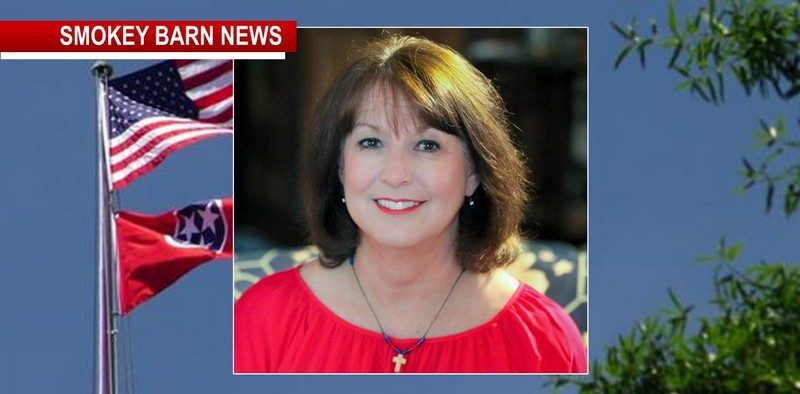 Margot Fosnes Announces Run for Robertson County Mayor
On March 20, 2018 Margot Fosnes officially submitted her petition and was approved as a candidate for the office of Robertson County Mayor in the August 2, 2018 election.
"I am excited to officially kick off my campaign to be the next mayor of Robertson County", said Fosnes. "Over the last eleven years in my role at the Chamber, I have been privileged to be a part of the exciting growth and progress that Robertson County has experienced. "
"I have attended county commission meetings, school board meetings, and city meetings from Cross Plains to Coopertown. I have seen each community's character and learned about their visions and their challenges. I have also represented Robertson County on numerous regional boards and committees and come to understand the opportunities that we have to share in the growth and prosperity that the Nashville region is experiencing. I have seen how important it is to make sure the Robertson County is a part of the plans and work being done in the region, to share the attractiveness of our community and the potential we hold for adding residents, businesses and industry while keeping the sense of place that makes Robertson County the home we love.
Mayor Bradley has served Robertson County well. His efforts have raised awareness of our county's assets and position in the region and his deep love for this county has been clear. I want to continue in the direction he has guided us and build on the work he has done.
I want to put the experience, networks and knowledge gained in my years at the Chamber to work in a new way. The office of County Mayor is the ultimate position in which to serve the people and the place that has become my true home."
Click to read Bio – More information can be found at the campaign website, www.margotfosnes.com. Fosnes has appointed Ralph Illges as her campaign treasurer.
Email inquiries should be directed to [email protected]
——————-
Published March 1, 2018
Second Candidate Emerges In Robertson Mayoral Run
ROBERTSON COUNTY TENNESSEE: (Smokey Barn News) – A second candidate has emerged in the Robertson County Mayoral run.
On January 17th Joshua Evans announced his intentions to run for the Robertson top spot, now Margot Fosnes has announced that she will make a bid for the position as well.
Smokey Barn News became aware of Fosnes's intention to run for Robertson County Mayor through an announcement of her resignation from the Robertson County Chamber Of Commerce where she holds the title of President on Thursday.
"I am writing to inform the Board of my decision to seek the office of Robertson County Mayor in the August election. Per the Chamber's by-laws restricting any involvement by the organization in the election of any candidate, I am tendering my resignation as President, effective 3/1/2018," the letter stated.
According to the Robertson County Chamber, Fosnes is out of the country until March 8 and will continue in her role as economic development director under the employment of the Robertson County Economic Development Board.
Fosnes was hired as the executive director of the Chamber in November 2006. In 2010, she assumed primary responsibility for economic development under a contract with the Robertson County Economic Development Board.
According to Cathy Hamsley, Administrator of Elections for the Robertson County Election Commission, Fosnes has yet to pick up her petition to run for office and has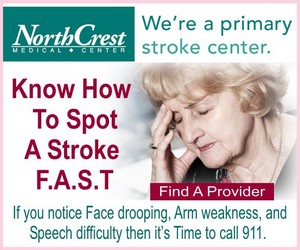 not chosen a treasurer. In order to take donations, a candidate must first select a treasurer.
Would you like to run for Robertson County Mayor?
To put your name on the ballot and run for Robertson County Mayor a candidate must pick up a petition and acquire 25 signatures from Robertson County registered voters, Hamsley said.
According to Hamsley, it's common for a candidate to announce candidacy before picking up their petition to run. Joshua Evans decided to get the paperwork out of the way before he made his announcement. His petition already has the needed signatures, he's already chosen his treasurer and it's all been approved, Hamsley said, so his name is already on the ballot.
Martin Pulls out— Will Bradley run?
A third candidate, Ryan Martin pulled out of the race back on January 10th, telling Smokey Barn News that he has decided to pursue other opportunities. Martin has since taken on the role of Assistant City Manager with the City Of Springfield.
Will the current Mayor of Robertson County, Howard Bradley, seek reelection?  Mayor Bradley told Smokey Barn News today that he plans to make an official announcement very soon. In five commission elections and four mayoral races, Bradley has never lost an election.
To see information and press releases provided by all the candidates running on the August 2018 Ballot, Click Here.


Smokey Barn News (Sponsor/Advertisement) 

We bring you ALL the News in and surrounding Robertson County, Tennessee.