Fatal Head-On Crash Closes Tom Austin Hwy Tuesday Night
REPORT UPDATED
ROBERTSON COUNTY TENNESSEE: (Smokey Barn News) –Tom Austin Hwy at Cave Springs Rd at the bottom of the county was closed for several hours Tuesday night following a fatal head-on crash involving two SUVs.
The first call came into 911 just after 8 pm. LOCATION OF CRASH
Officials told Smokey Barn News that one person (an adult male) lost their life in the crash. Another adult male has been transported non-critical to Vanderbilt Medical Center in Nashville. Two male juveniles are also headed to Vanderbilt Children's hospital, one serious, the other noncritical.
As more information becomes available, we will bring it to you. Refresh this page for updates.
UPDATE: Nov 24 2020 10 am.
The Tennessee Highway Patrol has released their preliminary findings on the accident. According to the THP, 17-year-old Jose A Ortiz Mendoza of Cedar Hill, TN, died in the crash.
According to the THP's preliminary report, Mendoza, driving his 1998 Chevy Tahoe and 30-year-old James B Dawson of Greenbrier, driving a 2014 Chevy Tahoe, were traveling in opposite directions on Highway 431 near Cave Springs Road in Robertson County when Dawson's SUV crossed the center line and struck Mendoza's vehicle head-on. Both vehicles came to rest in the northbound lane of Highway 431. Mendoza was pronounced dead at the scene.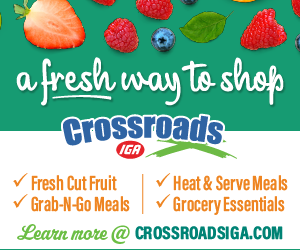 Dawson was transported to Vanderbilt Medical Center in Nashville, we do not have an update on his condition. Two occupants traveling with Dawson, a 7-year-old and a 10-year-old (both boys) were also injured. According to Robertson County EMS, both boys were transported to Vanderbilt's Children's hospital in Nashville, one in serious condition, the other noncritical.
According to the THP's report, everyone in both vehicles were properly restrained.
UPDATE: Thanksgiving day 2020
On the eve of Thanksgiving day, friends of Jose's hosted a truck-meet in his memory in Burke's parking in Springfield. The group of well over two hundred gathered around Jose's family to celebrate the life of a friend and say goodbye to a son.
On Thanksgiving day, donations for Jose's family were approaching $10,000. CLICK HERE TO DONATE