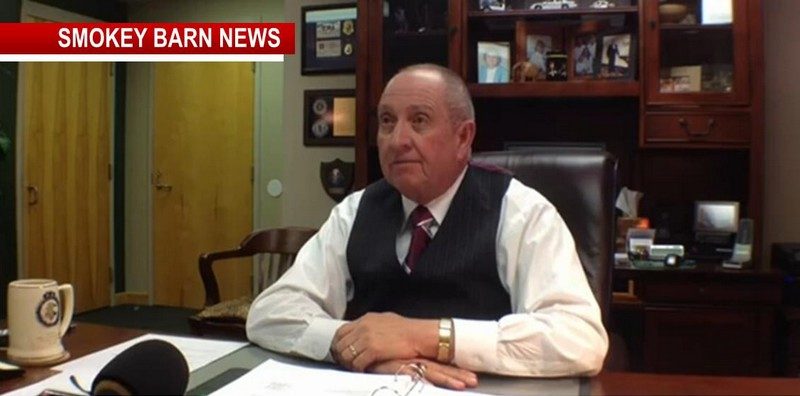 Sheriff Holt Announces Retirement, Endorses Successor
SPRINGFIELD TENNESSEE: (Smokey Barn News) – Robertson County Sheriff Bill Holt has decided he will retire from law enforcement in August 2018, and will not be seeking reelection next year.
"As I travel throughout the county, I have been asked by many people whether I intend to seek reelection," said Sheriff Holt. "Through prayer and consultation with my family, now is the right time to officially announce that I will be retiring next year and not running for another term."
"I have been blessed with an incredible law enforcement career," said Sheriff Holt. "There have been many accomplishments that I am proud of, but I am looking forward to spending more time with my grandkids."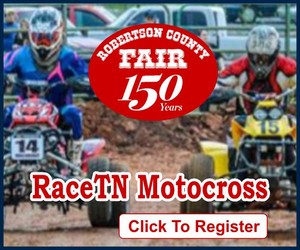 "We have accomplished so much in the last seven years at the sheriff's office," said Sheriff Holt. "We have cut property crime by more than half, and implemented a Violent Crime Initiative with our fellow law enforcement partners that drastically reduced violent crime across the county. We worked closely with the Robertson County Board of Education to greatly expand our School Resource Officer program to keep our students safe."
"We could not have accomplished so much without our outstanding team of employees, and the cooperation and great working relationships we have had with the Robertson County Commission, and our community whom we serve."
While Holt is pleased with the progress, he contends there is more work to be done.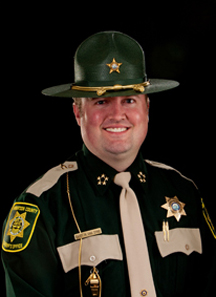 "The work is not finished," said Holt. "We must keep things moving in the right direction. To continue on this path we need the right person to be my successor. Michael Van Dyke, my Chief Deputy, has the experience and integrity to do the job, and has been essential to our success during my term. I assure the citizens of Robertson County that I would not be retiring if there wasn't a candidate with the right qualifications to take my place."
Holt's law enforcement career has spanned more than 50 years, previously serving with the Tennessee Highway Patrol and the Tennessee Bureau of Investigation where he retired as Deputy Director. He has been with the sheriff's office since 1993 and was elected sheriff of Robertson County in 2010.
"It has been my distinct honor and privilege to be your sheriff," said Sheriff Holt. "I am grateful for the opportunity to serve you and I look forward to finishing out this term strong. I hope to get around and see as many of you as possible to thank you in person."
Van Dyke will be the second candidate to announce candidacy for Robertson County Sheriff. Van Dyks is expected to make his official announcement next week.  Joe Macleod, a 27 year veteran of law enforcement that currently holds the title of Sergeant with the Springfield Police Department, announced his candidacy for Sheriff on July 4th. FULL STORY
Are you planning to run for office in Robertson County? Email us at [email protected] or call us at 615-513-8844.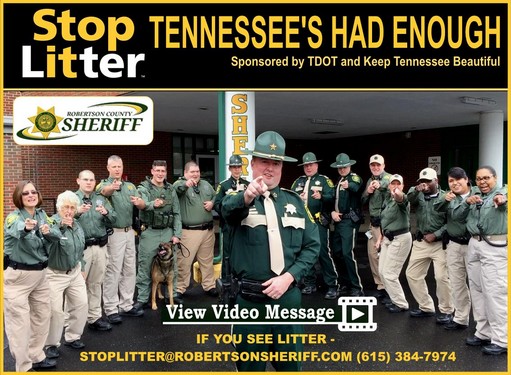 Smokey Barn News (Sponsor/Advertisement)