Shot Locally- Summer of '67 Movie Premieres This Week
Robertson County Tennessee: (Smokey Barn News) – Filmmaker Fred Wilharm with Main Street Productions has just released another full-length feature film, much of which was filmed right here in Robertson County.  Over thirty locals were used during production of the film. Even Smokey Barn News founder, Jim Ball,  was recruited to be a radio voice in the film.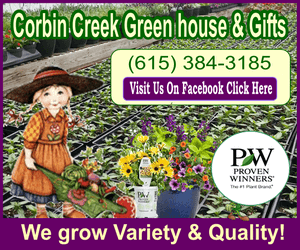 Set in the 60's, Summer of '67 details the struggles faced by the men and women impacted by the Vietnam War. Young wife and mother Milly (Rachel Schrey) is forced to live with her mother-in-law (Mimi Sagadin) while her husband Gerald (Cameron Gilliam) is away on the USS Forrestal. Kate (Bethany Davenport) must choose between Peter (Christopher Dalton) her high school sweetheart and Van (Sam Brooks) her new hippie boyfriend. Ruby Mae (Sharonne Lanier) finally finds true love with Reggie (Jerrold Edwards) only to have him whisked away by the draft. Each woman faces the question of whether or not their man will return, and even if he does, will life as they know it ever be the same?
Summer of '67 is based in part on writer/director Sharon Wilharm's parents. Her dad was aboard the USS Forrestal when it caught fire on July 29, 1967. She grew up listening to her parents talking about the Vietnam War, and wanted to pass along to younger generations the experiences and sacrifices made by the men and women of the 1960's.
Accolades
Mid Tenn Film Fest – Best Soundtrack, Best Lead Actress, Best Supporting Actress
(one of the films we were up against for the soundtrack award had a 25 million dollar budget)
ICVM Crown Awards – Finalist (Awards event July 14)
Great Lakes Christian Film Festival – Official Selection (festival August 2-4)
Screenings (partial listing):
• Regal Hollywood 27 (Hundred Oaks Mall) – June 29-July 5, screenings each day at 12:00, 2:15, 4:45, 7:10, 9:35 – 719 Thompson Ln, Nashville, TN 37204. Phone: (844) 462-7342
• Showplace Cinemas Evansville – late July dates TBD
• Historic Railpark and Train Museum in Bowling Green – Sept. 8
• Capitol Theater in Lebanon, TN – Nov. 11
• USS Forrestal reunion in Norfolk, VA – Sept. 13
• Happy Trails Virginia Style Convention in Roanoke – October 19
Springfield Middle Theater: DATE NOT SET
www.MainStreetProductions.org
*Lining up more one night screenings at theaters, events, churches
Smokey Barn News (Sponsor/Advertisement)

Smokey Barn News (Sponsor/Advertisement)


We bring you ALL the News in and surrounding Robertson County, Tennessee.