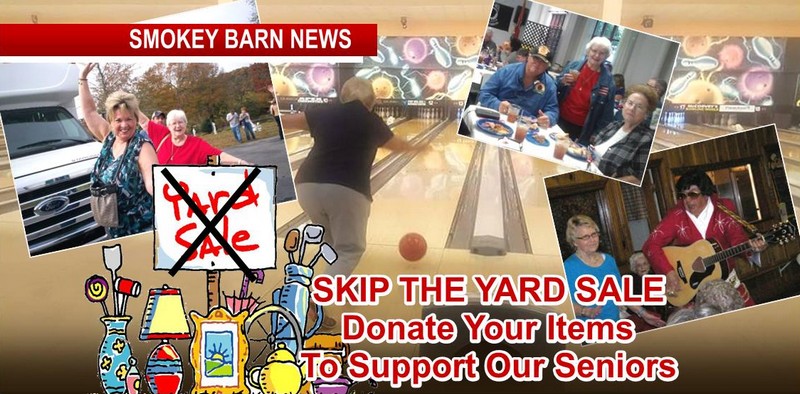 Skip The Yard Sale, Support Our Seniors With Your Donated Items
SPRINGFIELD TENNESSEE: (Smokey Barn News) – A critical lifeline to many seniors, the Robertson County Senior Center, depends on donations, fundraisers, and volunteers to keep the doors open. If you are doing some spring cleaning and or planning a yard sale, please consider donating your items to the Robertson County Senior Center for their annual indoor rummage sale fundraiser.
Donations accepted:
Pre-loved stuff baby/children's clothes only, toys, books, gently used household items, bags, shoes, Christmas and holiday decorations, small appliances accessories and more are gratefully accepted.
Drop Off:
Donations may be dropped off Monday, May 24th – Wednesday, May 16 26th from 9:00 am to 2:00 pm. No heavy furniture, clothing or large exercise equipment as they do not have the manpower to move heavy items.
SALE DATES: Thursday, May 27 – Saturday, May 29 from 7 Am – 2 PM
All proceeds go to Robertson County Senior Center.
Questions call: 615-384-6367 or 615-319-1281 

About the Robertson County Senior Center
With a mission to promote independence, wellness, and advocacy for 50+ adults, their caregivers and their families, the Robertson County Senior Center has been a vital link to our community for many years. At the senior center, they advocate for and serve our senior population in a manner that will validate an individual's desire for freedom and dignity and offer to them opportunities to continue to participate in and serve society.
If you are 50+ and looking for a place to meet and socialize or looking for opportunities to get healthy and stay that way, the Robertson County Senior Center in Springfield is a wonderful gathering place for seniors in Robertson County and the surrounding areas.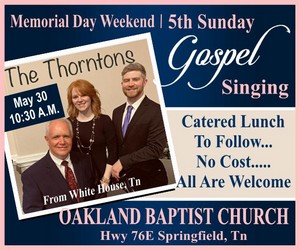 They offer activities, health fairs, breakfast trips, exercise classes, yoga, bingo, corn hole tournaments, crochet and knitting classes, music, Bluegrass nights, Friday night dances and appreciation events. The summer calendar filling up with events, road trips and opportunities to gather and have fellowship with old friends and new ones.
If you have any questions or would like to sign up for our Newsletter & Calendar call  (615) 384-6367 or email [email protected]
The Center is located at 601 S Locust St in Springfield, Tennessee. Our Operating hours will remain from 9:30 am- 2:30 pm. This allows adequate time to sanitize and prepare for activities.
Be sure to follow the senior center on FaceBook for updates and announcements or join them on a road trip in their new van. See video on our new van
Hard work from years past is what makes it necessary for hard work today. Our Seniors are deserving, BUT, it takes a village. Hard Work, Planning, Grants, But, a Prayer for our Seniors is always Welcome. Thank you for any and all that you do!
– Elaine Spurlock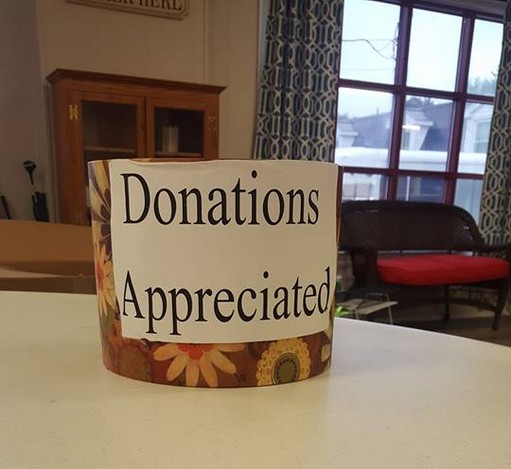 Mobile: To See The Latest Stories or to share this article, scroll below