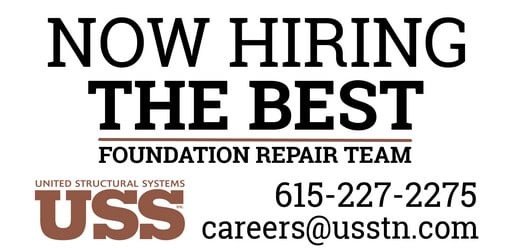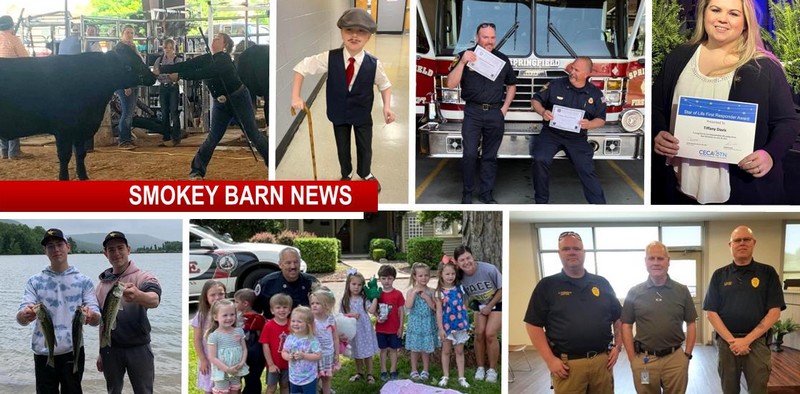 Smokey's Community Column, Stories Across Robertson County (5/15/2022)
ROBERTSON COUNTY TENNESSEE: (Smokey Barn News) – Welcome to Smokey's Community news column. It's a look back at this week's top community news in and around Robertson County.
Smokey's People & Community News column highlights local stories of people, schools, community events, and charities that continue to make Robertson County great!
Upcoming Events are listed below the Community News!
So, mark Your Calendars and don't miss the fun!
BECOME A SPONSOR TODAY!! [email protected]
Got a story? Email your story ideas to our 24/7 news desk; [email protected]

(Robertson County, TN)
Robertson County 911 – We know it's already been shared and we have been tagged in multiple posts, however we have to share how incredibly proud of Tiffany Davis we are for receiving this award.
She was also recently promoted to Supervisor and we are so thankful she is a part of our team! Great work done by all of the agencies involved in saving this young man's life!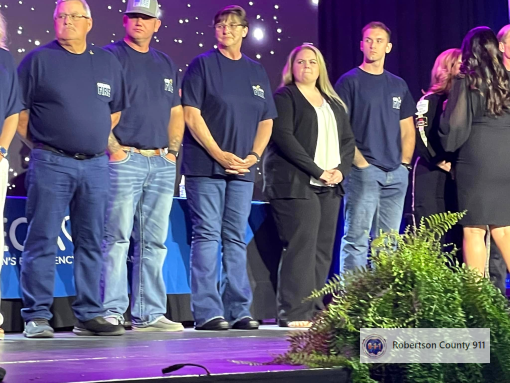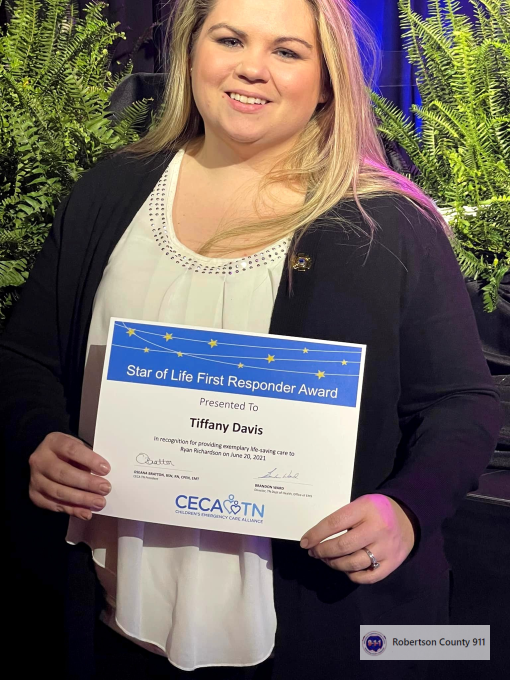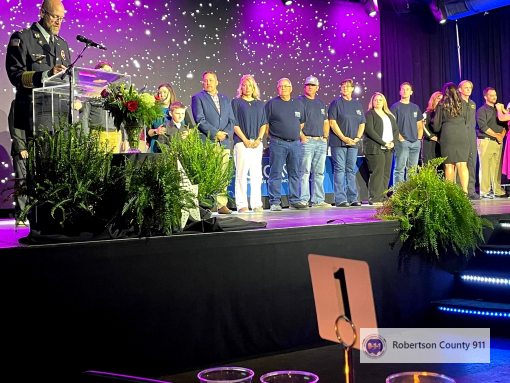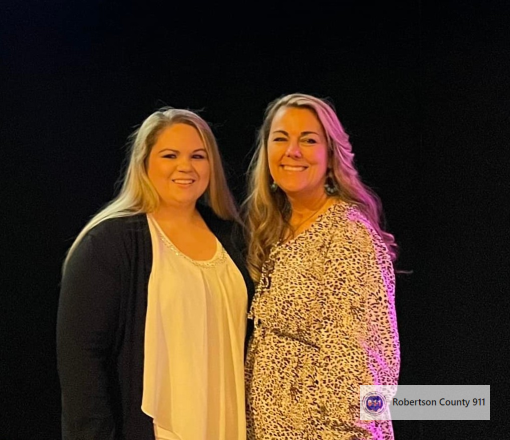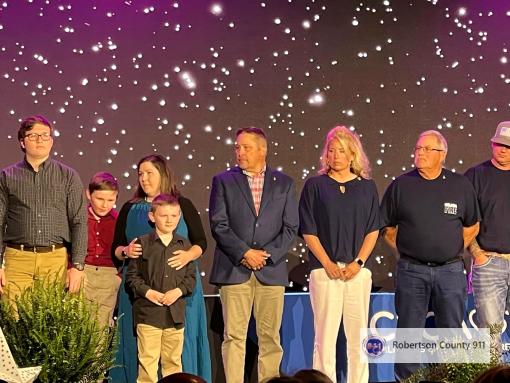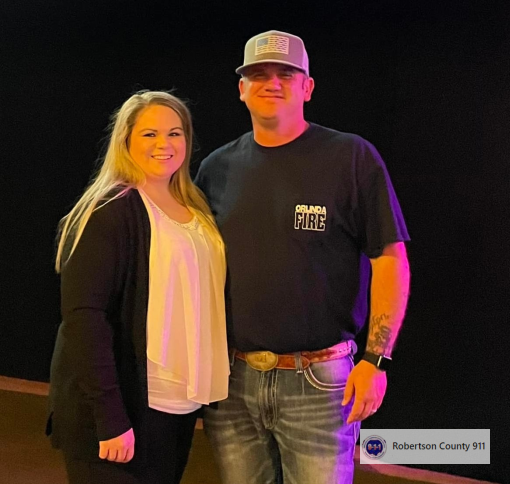 (Greenbrier, TN)
Congrats to GREENBRIER BOBCATS Baseball! They just won the District 9-3A Championship!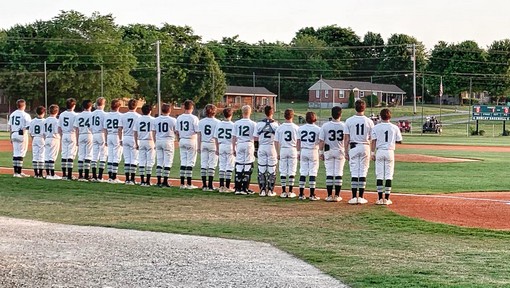 photo – Angie Bates Holloway
Greenbrier High Baseball – District Champions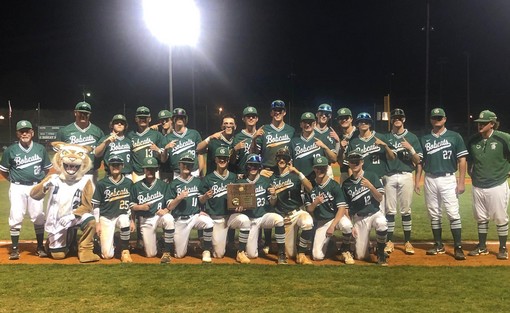 Photo – Greenbrier High School

(Springfield, TN)
Stokes Brown Public Library NOTICE:
Next Wednesday, Thursday, and Friday, May 18-20, there will be construction/repairs going on in the Library. It will involve heavy machinery both inside and outside. Currently, we are set to be open, but it will be extremely noisy for those three days. Some of our programming will be cancelled, faxing will be unavailable, and the study rooms will be closed.
We apologize in advance for this inconvenience, as you may want to seek an alternate place to study and/or socialize during this time. Thank you for your patience and understanding.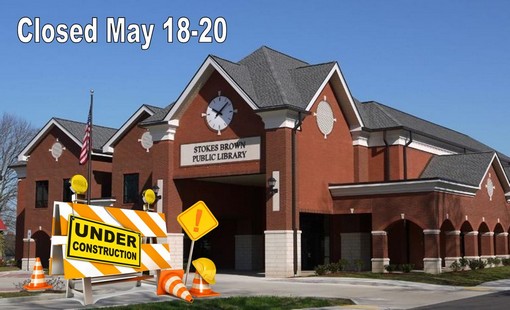 (Robertson County, TN)
Springfield High School Fishing Team – Regional event
Springfield High School Fishing Team Good day on the water for our guys fishing Nickajack! Two of our teams had some boat trouble and still managed to have a limit!
Garrett Smith and Dalton Webb are our only seniors on the fishing team this year. This was their last event for our Central Region. They were in 11th place prior to todays event and hoping to have strong finishes in their Region and State championships for their senior year.
Garrett and Dalton had a 5 fish limit for 10.79.
Chandler Brown and Trysten Hardy from Greenbrier High had a 5 fish limit with a weight of 9.57 lbs.
Eli and Ethan Buck had 3 fish for 5.10 lbs.
This was our regions final event of the year. We are waiting for the final standings to post. Garrett/Dalton and Lee/Luke have already qualified for state. We are hopeful that the other 2 teams will make it in after today's finish. The support we receive from our sponsors is the only way we can provide this opportunity to these kids. We are grateful for your generosity and continued support of our team!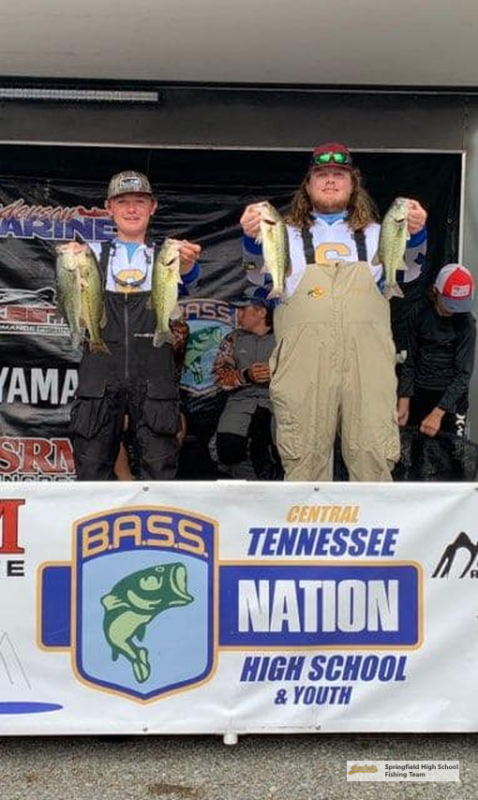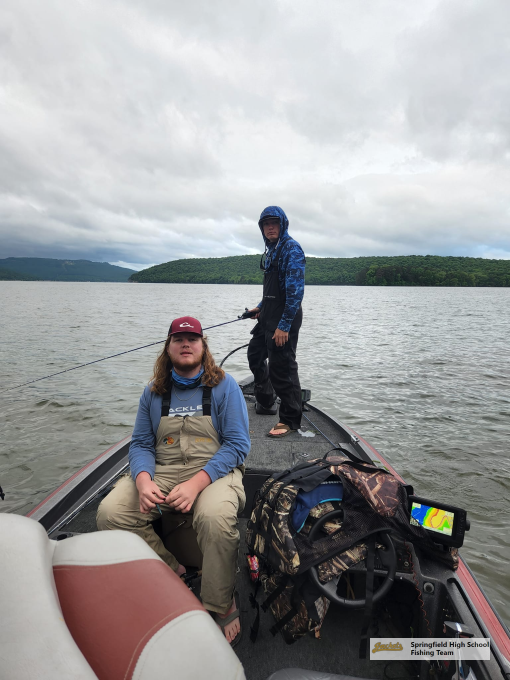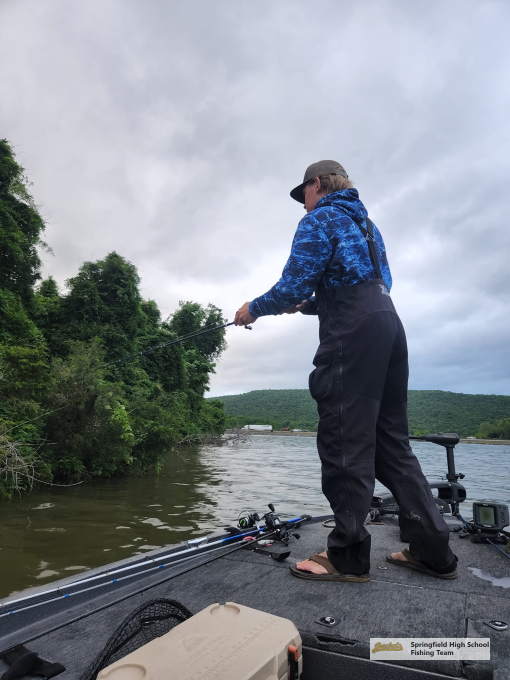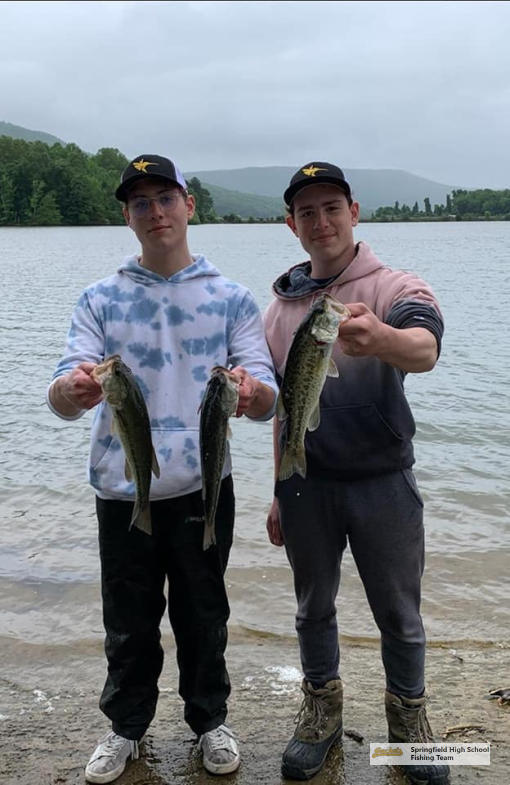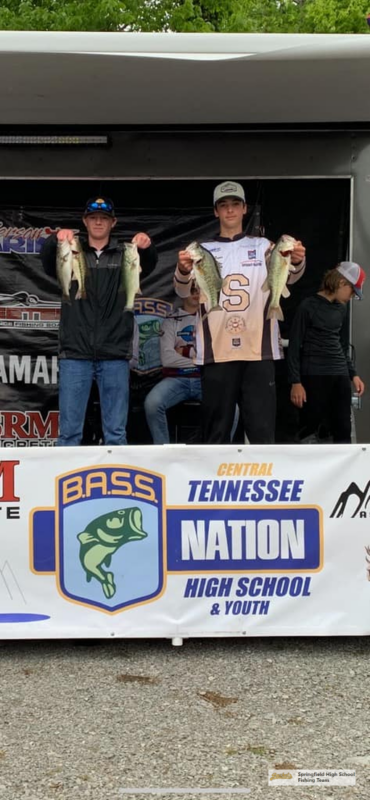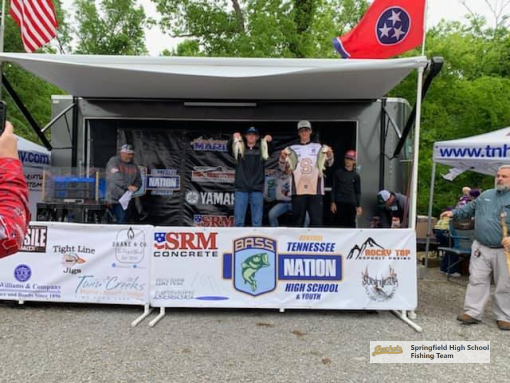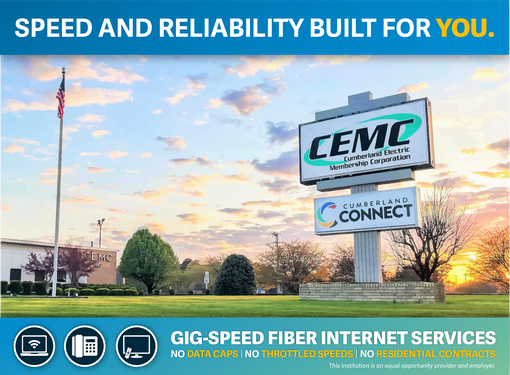 (Springfield, TN)
Springfield Payne Chevrolet  – Congratulations Amanda and Derek on your brand new 2022 Tahoe Z71! Thank you for your business.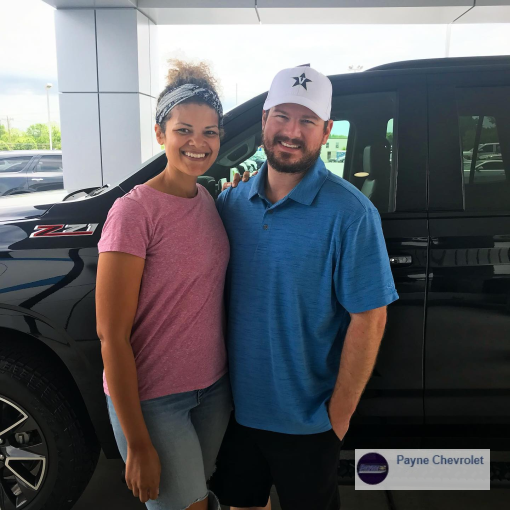 Payne Chevrolet – It's all in the details! – Chevy MyWay: Corvette Expert Sessions – Detailing | Chevrolet

(Pleasant View, TN)
Parks and Recreation – Pleasant View, TN – Look at the before and after pictures!
Thank you to Wendy Case, Vivian Batson, Demetria and Jerry O'Neal, Beverly Moore, Patricia Browning, and Beth Moore! They adopted a flowerbed at Balthrop Park in memory of Norma Pardue Nicholson. It looks beautiful! 👏🏻🌼❤️ #adoptaflowerbed #parksandrec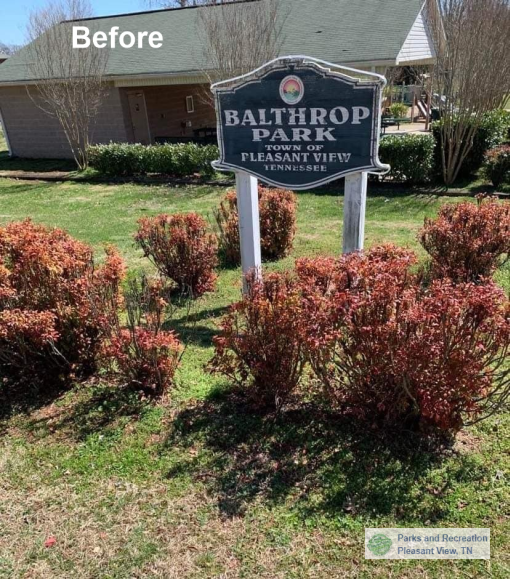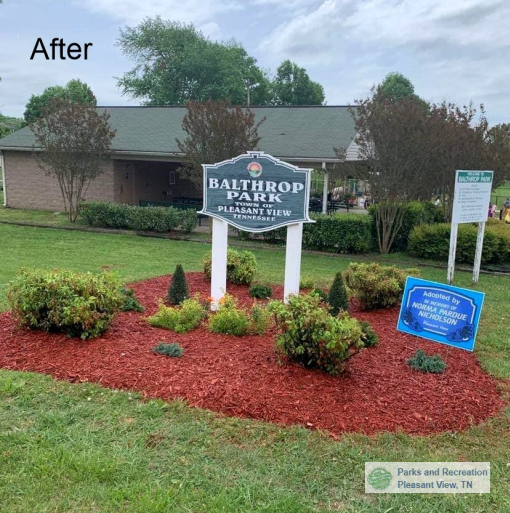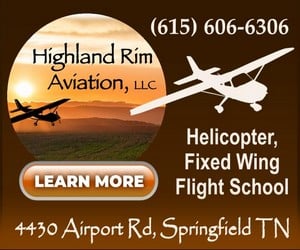 (Robertson County, TN)
Robertson County Chapter of the Tennessee Firearms Association
Barbara Holland from 2A Sisterhood spoke on May 9 to a full room at the Robertson County Chapter of the Tennessee Firearms Association at the American Legion in Greenbrier. 2A Sisterhood provides classroom training, guest speakers, and both indoor and outdoor range instruction for women. Holland's speech to the TFA group, which meets every 2nd Monday, however, contained useful information for both men and women. You may contact Barbara at [email protected]
Next Meeting – June 13 (Hawaiian shirt)
Two members of an International Defensive Pistol Association (IDPA) competition team will be the featured speakers at the club's next meeting as the local TFA chapter gathers on June 13 for their Summer themed Potluck. Throw on your Hawaiian shirt and bring a friend! Club eats at 6:00 P.M., and program starts at 6:30 P.M. All ages welcome. Free admission. American Legion is located at 2730 US-41, Greenbrier, TN. For more information on the TFA and to find a chapter near you visit: Tennessee Firearms Association – Tennessee Firearms Association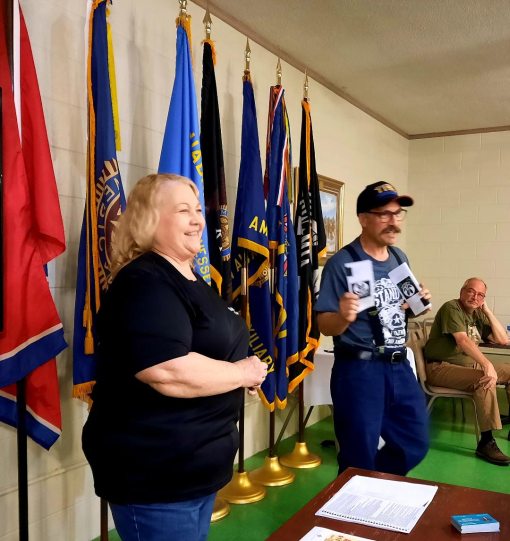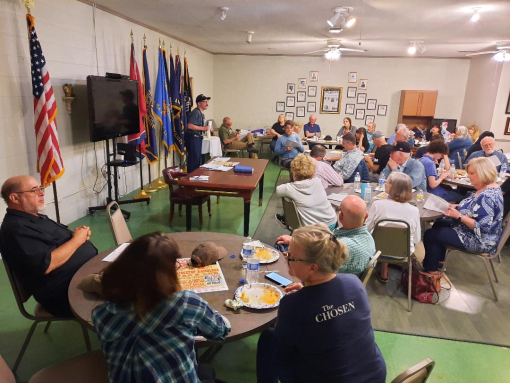 (Cross Plains, Tn)
City of Cross Plains TN – Thank you Police Chief Stanley Hilgadiack for being so much more than just an officer!
"Chief Stan stopped by to visit with the kids and took a picture even gave them a police escort back across the street. Thank you for investing in our community." Cross Plains Heritage Commission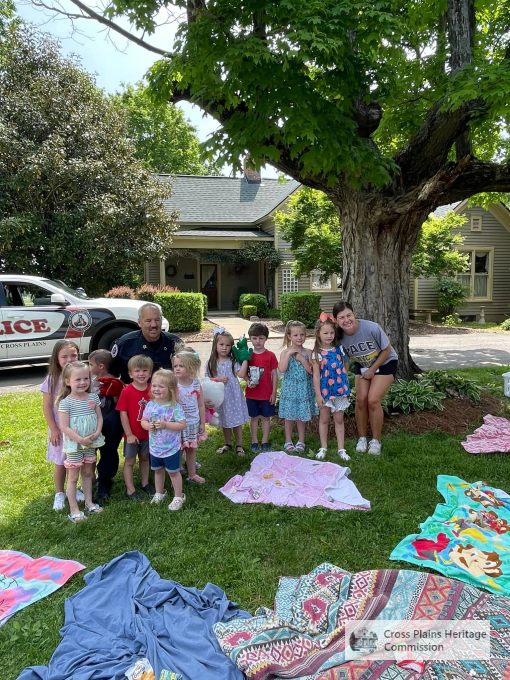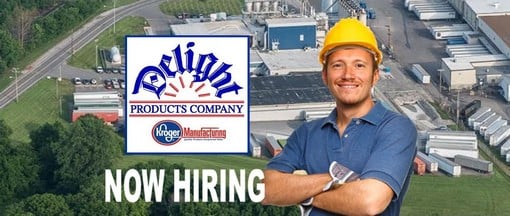 (Cross Plains, TN)
The City of Cross Plains recognized by Proclamation the East Robertson Men's Basketball Team. Class A State Champions – Class A State Champions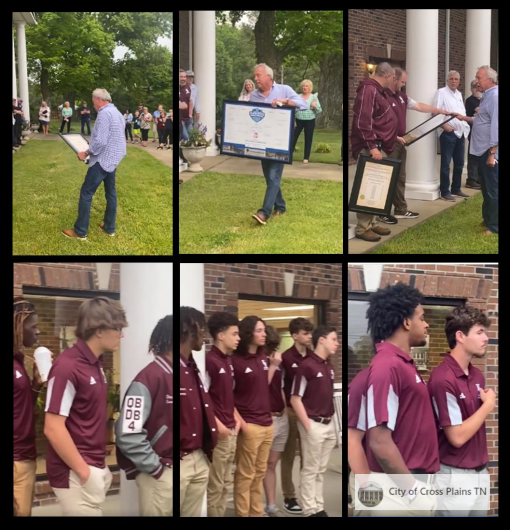 (Springfield, TN) 
Ace Hardware Springfield – You'll have it made in the shade when you add a Living Accents® 9′ Market Umbrella to your outdoor space.
They're available in a variety of colors for $49.99 each. Pick up a base too for just $41.99. Offer valid at participating locations May 1-31. #MyLocalAce

(Robertson County, TN)
Robertson County Emergency Medical Services – EMS Week is almost here! This years theme is "Rising to the Challenge".
EMS providers all over the country have faced numerous challenges over the past few years. Over the past two years, Robertson County EMS providers have faced unprecedented challenges ranging from a global pandemic, massive healthcare staffing challenges and a 30% increase in our call volume last year. Our providers have risen to the challenge, performed admirably and provided some of the best prehospital patient care in Tennessee.
Next week, our staff will be wearing their EMS Week t-shirts and they will be hard to miss! If you see them, please show our crews your appreciation for the dedication they show every day and let them know that you are proud that they were able to Rise to the Challenge!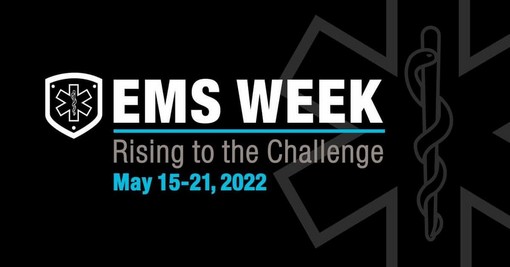 (Springfield, TN)
Cheatham Park Elementary School – Congratulations to our choir and drama clubs on two phenomenal performances this week. Led by Ms. Newman and Mrs. MacAfee.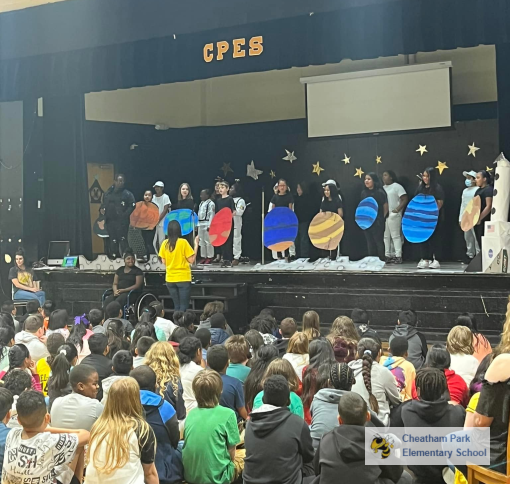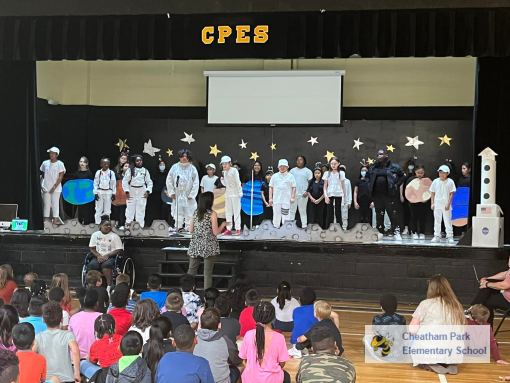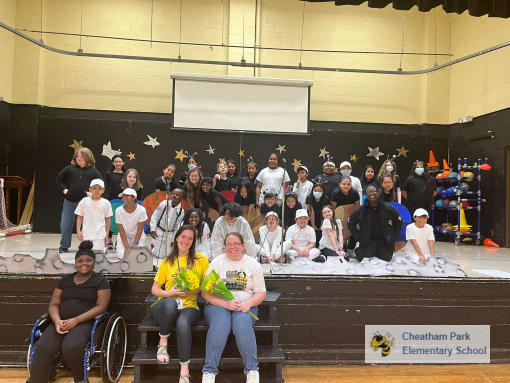 Cheatham Park Elementary School – Thank you to all who came out for Literacy Night. We hope you all enjoyed s'mores, the wax museum, and free books.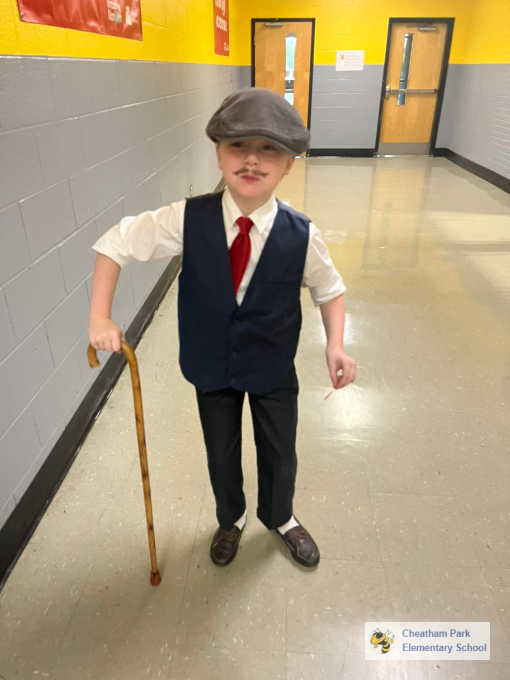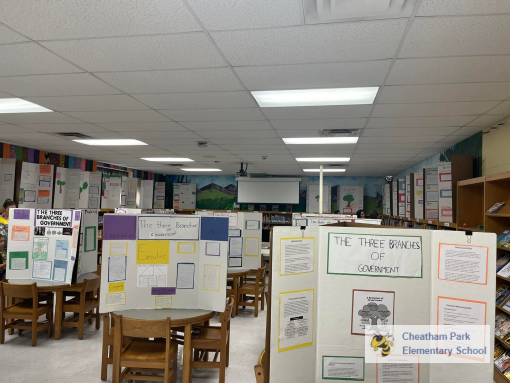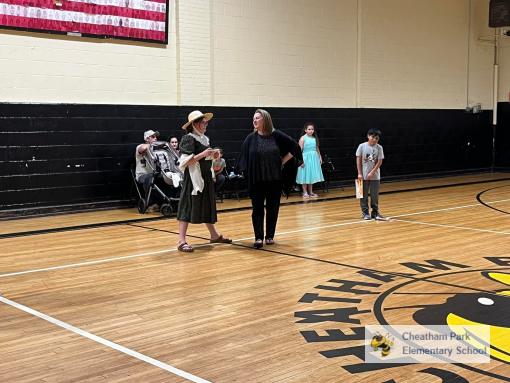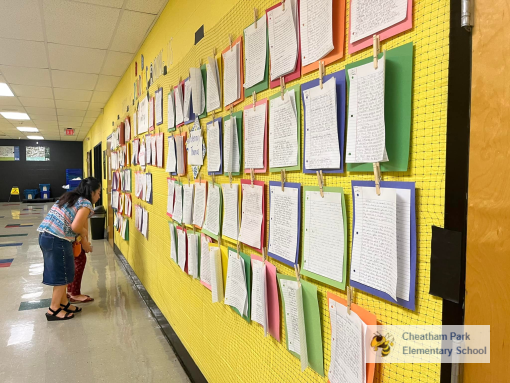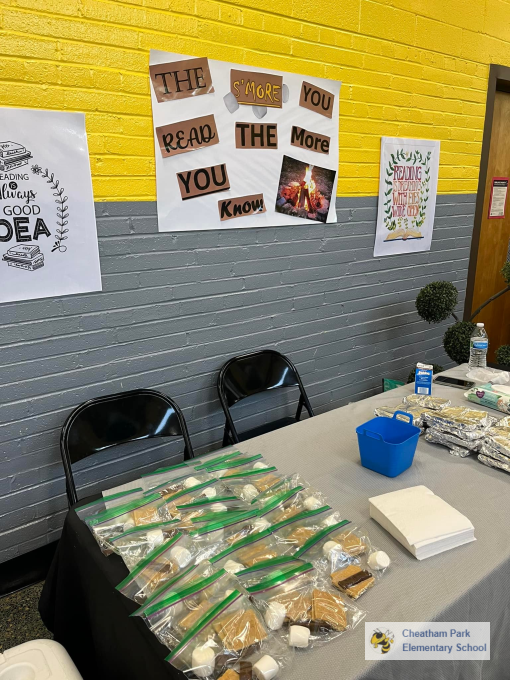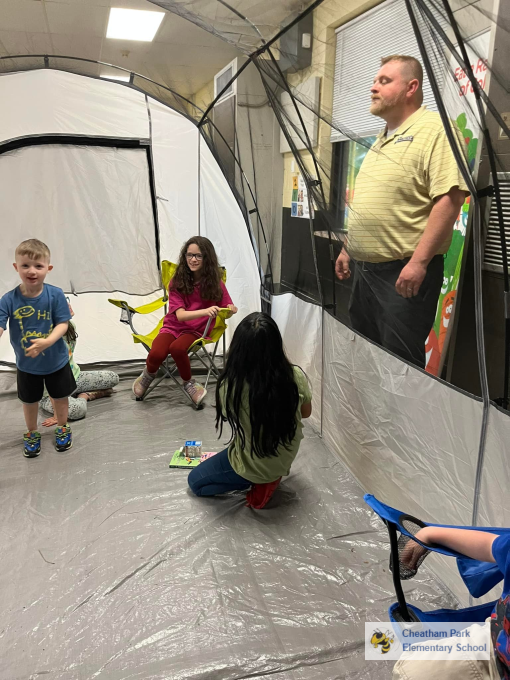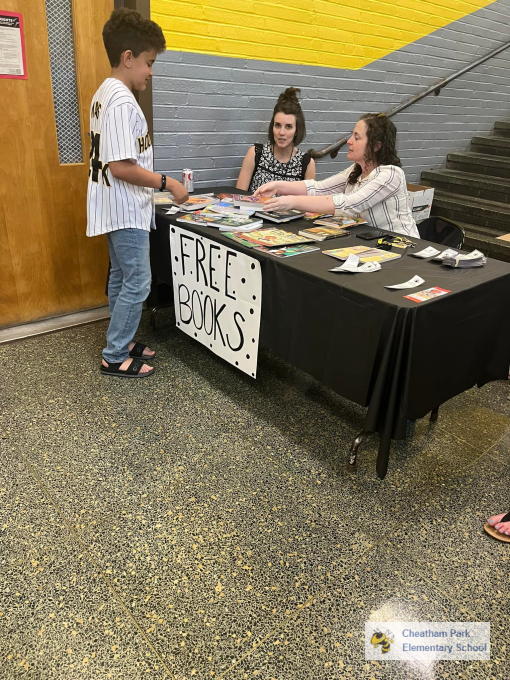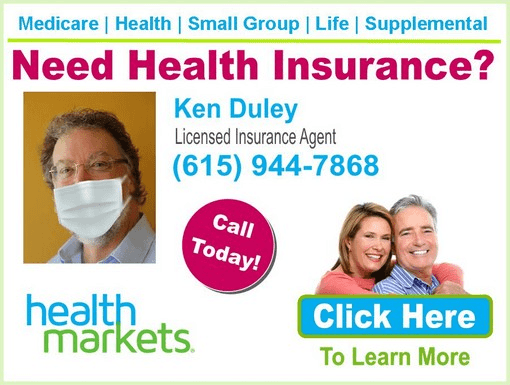 White House Community Volunteer Fire Dept. – Over the next few weeks our members will be doing Fire Hydrant maintenance. Which will clearing around and Painting each hydrant.
Here are what the color means on Fire Hydrants. Our will be painted Yellow Barrell. and Different color tops. Later this Spring we will be Flowing and Testing the Hydrants. We maintain over 228 fire hydrants in our 3 fire districts. Most of the time members will be driving A Red Tahoe with our name on it.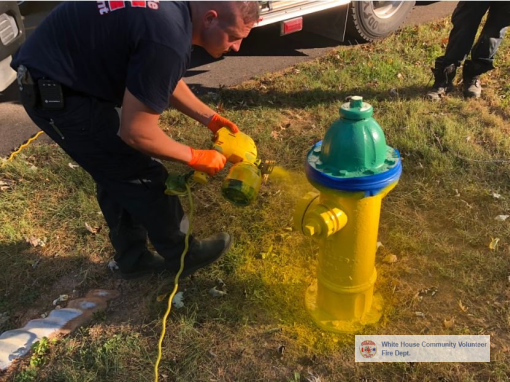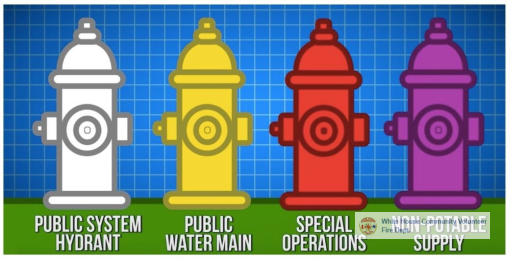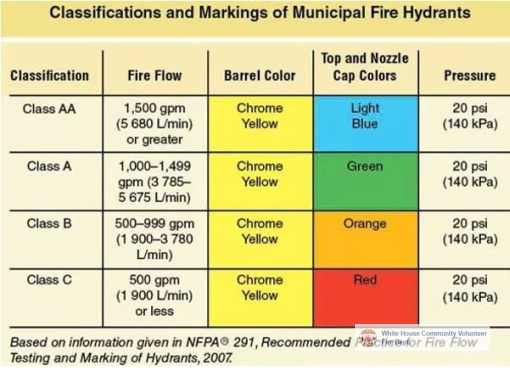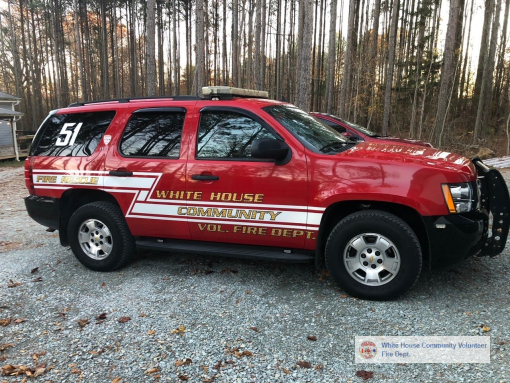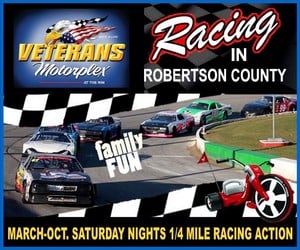 Robertson County History Museum Items Win Top Bid at Reagan Day 2022!
A record number of items were donated this year, everything from Gigi Self's homemade caramels to lunch with Senator Kerry Roberts.
Top bid (over $600) was given on a collection of items from the Robertson County History Museum donated by General Sessions Judge Joel Perry.
A lighted, miniature replica of the Robertson County Historic Courthouse in the Square, a family membership to the Robertson County Historic Society and History Museum, and four decorative, stone coasters of scenes in Robertson County started the bidding war of the night! All of these items and much more can be purchased through the Robertson County History Museum Gift
-article submitted by Stephen Astier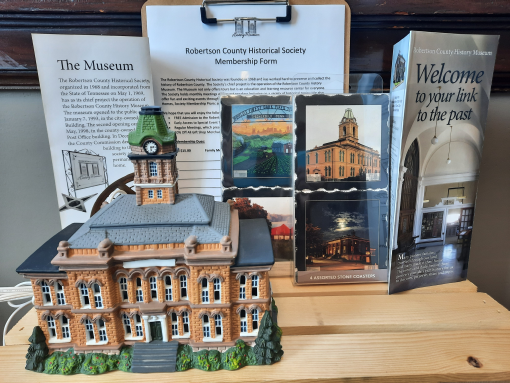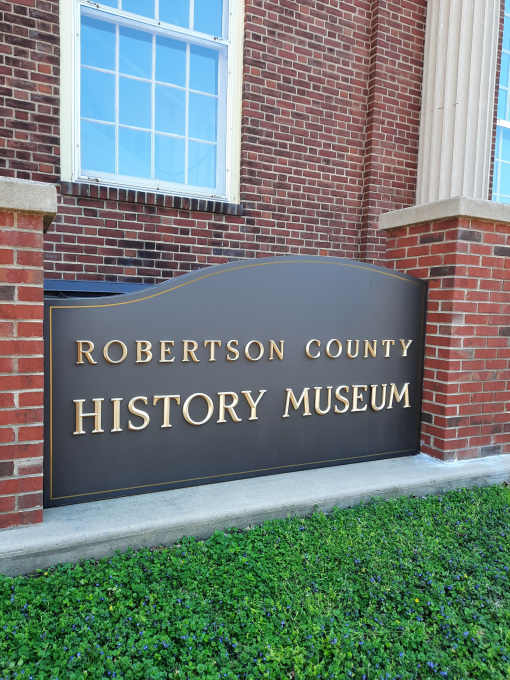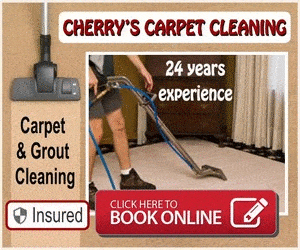 (Millersville, TN)
City of Millersville Police Dept. – From the Chief's desk. Please help me welcome, Detective Les Carlisle, to the Millersville Police Department.
Les, has 27 years of experience, in law-enforcement. 22 years of his service has been as a detective. Detective Carlisle, will be assigned to the Millersville Police Department's (CID) Criminal Investigation Division.
Welcome to the TEAM!
Dustin Carr, Chief of Police.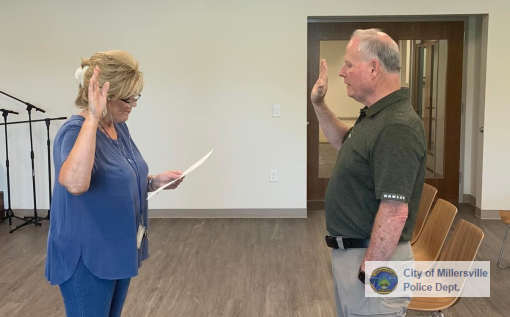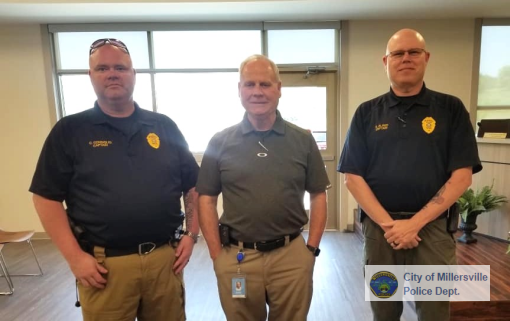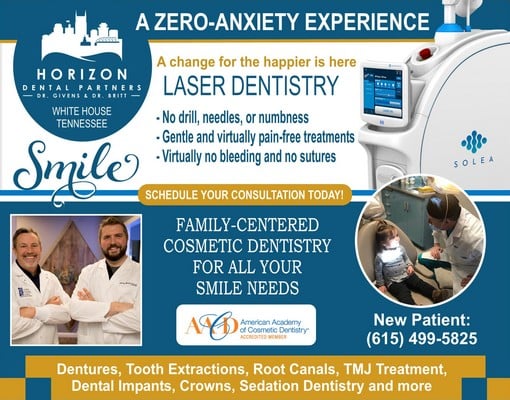 (Millersville, TN)
Millersville Fire Department – Don't be fooled by these warm Spring days. Your risk for heat related injuries and illness are greater than you think.
Stay hydrated and stay safe.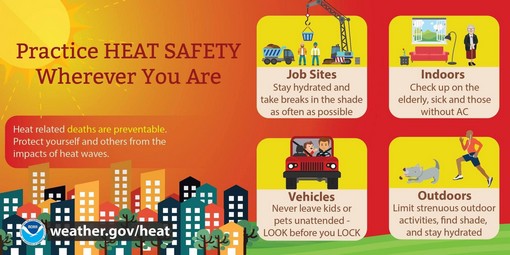 Millersville Fire Department – Grass cutting season is in full swing.
We just want to take a minute to remind folks that blowing grass into the street is not only dangerous for our two wheeled motorists, it's also a violation of our city stormwater ordinance. Stay safe and enjoy this beautiful weather.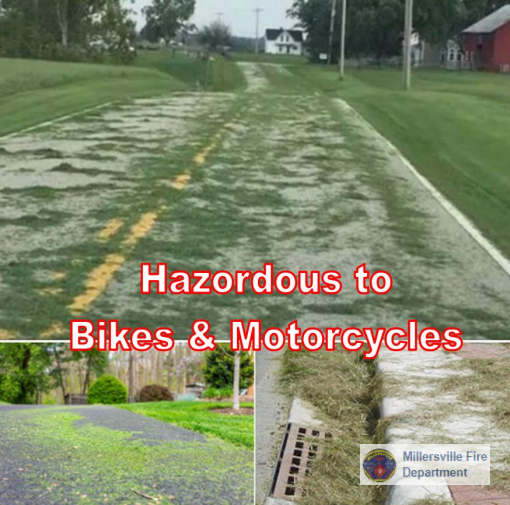 Did You Know? Motorcyclists are about 27 times more likely to die in a crash than someone in a passenger vehicle. #LookTwice
#MotorcycleSafetyAwarenessMonth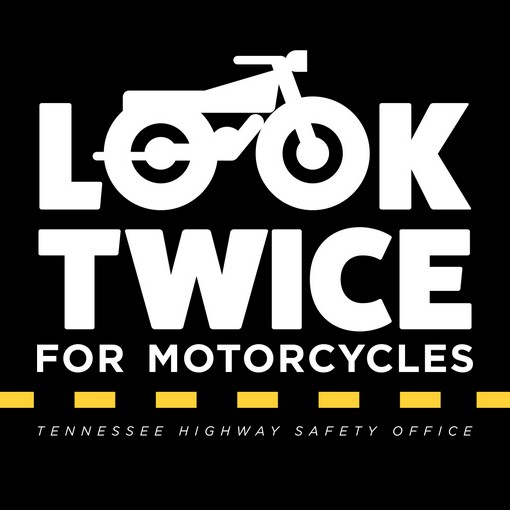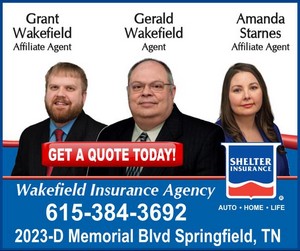 (Cedar Hill, TN)
JoByrns FFA – It was a great day cattle showing for some of our students today!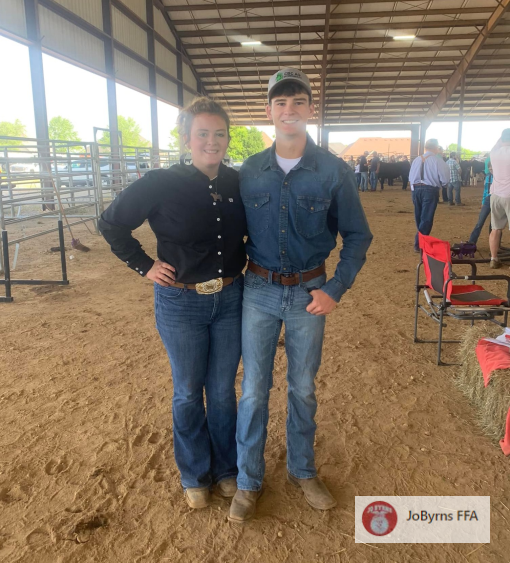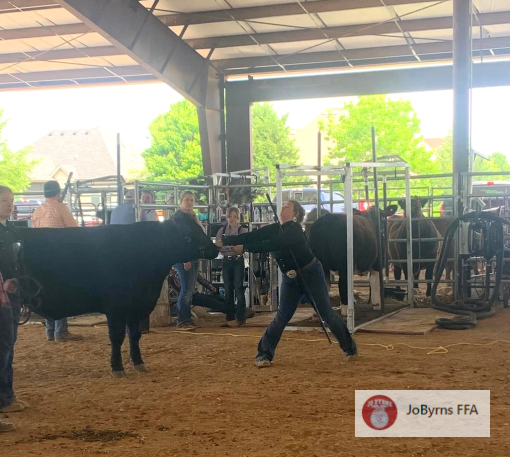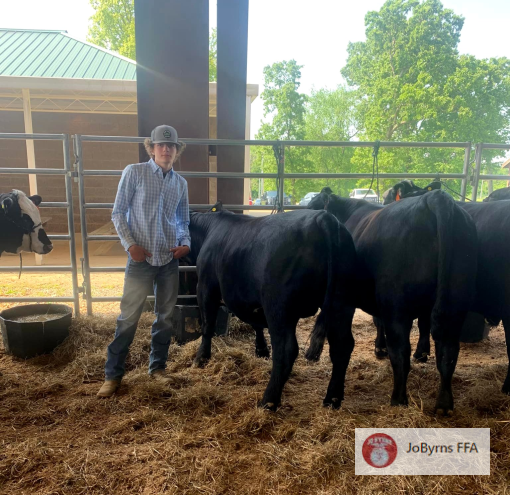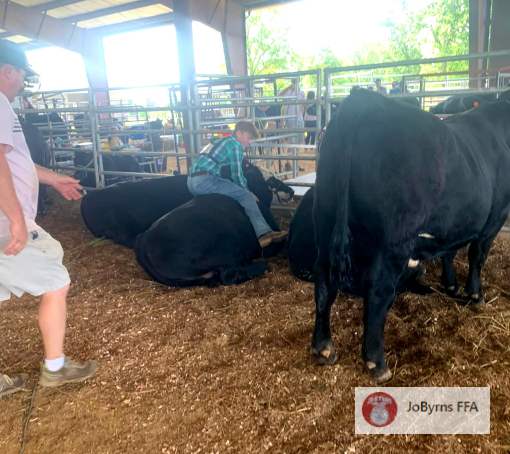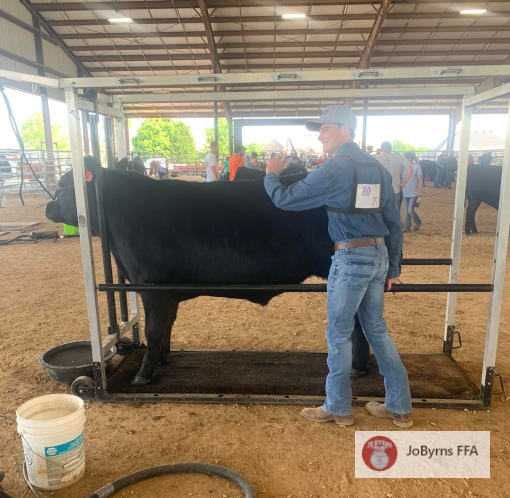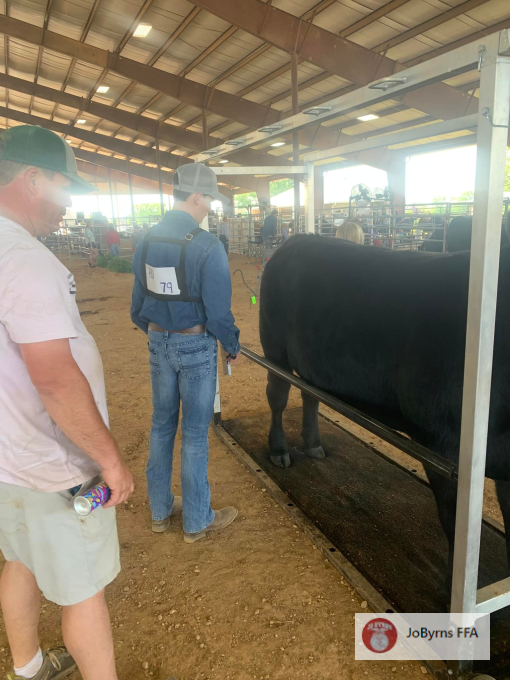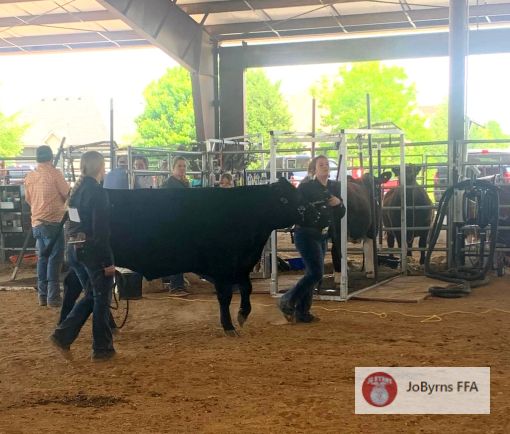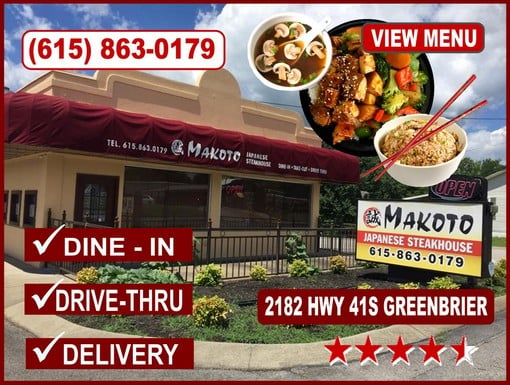 (White House, TN)
Robert F Woodall Elementary Introduces Library Book Vending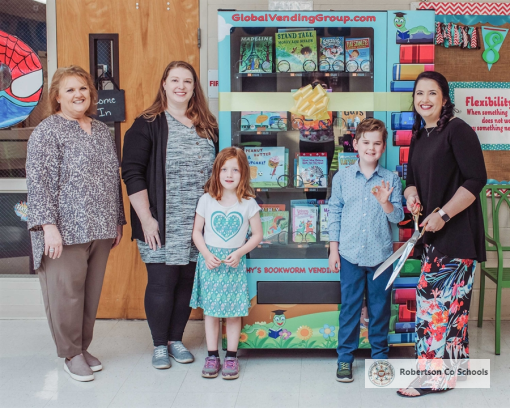 Robert F. Woodall Elementary School, recently added a new method of positive reinforcement while promoting literacy. The school held a ribbon cutting for "Inchy's Bookworm Vending Machine" on Monday, May 2. The vending machines in the middle of the school's foyer and will accept special gold tokens given to students as a reward for exhibiting kindness, good behavior, and exceeding academic goals. This concept is the first of its kind for any school in Robertson County.
The vending machine was purchased for the school through a recent fundraiser organized by librarian Jamie Marvin. Marvin was inspired after reading articles and stories of various schools around the country installing similar machines. The machine has additional upgraded features to support the needs of students at Woodall. "Since our school currently works with students in pre-kindergarten through second grade, we made sure to include picture book options, along with chapter books," noted Marvin.
Unlike the library, students do not have to return the books they get from the vending machine and will be able to keep them at home. Marvin hopes to supply the books needed to refill the machine through community donations and future fundraising efforts.
Students: Cadence Milburn, Lex Armstrong, and Lucas Perea (not pictured) were selected to be the first book recipients of the machine for being the top myON readers for the school year. Principal Dinah Maupin, Robertson County Materials and Media Coordinator Dr. Ginny Britt, and librarian Jamie Marvin were also on hand to celebrate. The White House Chamber of Commerce lent the ribbon cutting scissors and helped document the occasion.
-Robertson County Schools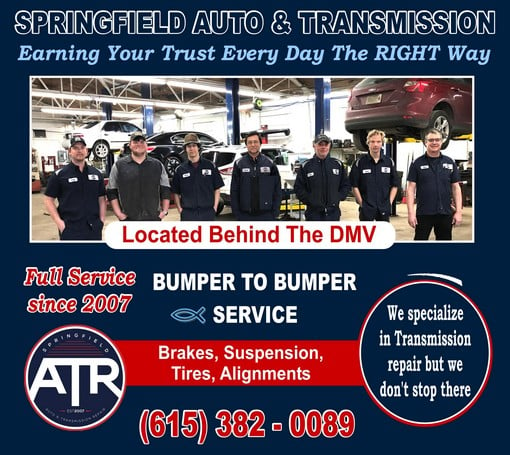 (Orlinda, TN)
And the winner is … Judge Joel Perry! The Byrum-Porter Senior Center held their annual chili cook-off fundraiser which had some amazing chili entries!
But the chili that earned the first place title was none other than your General Sessions Judge Joel Perry! Who knew he had such skills?
Delicious desserts and wonderful fellowship are always part of these special events at one of the most active senior centers in Middle Tennessee. Miss Tennessee High School America 2022, Amanda Autry was on hand to try out the chili and help out. Miss Amanda represents the whole state of Tennessee competing this June. She is a freshman at Greenbrier High School, and is one of the youngest in the nation competing against approximately 50 contestants.
The newest visitors made plans to return to the center. Georgia Marlowe of Springfield said, "I am coming back on a Thursday night to see the Good Time Charlie Band." The Byrum-Porter Senior Center is located at 9123 Highway 49E, Orlinda, TN 37141.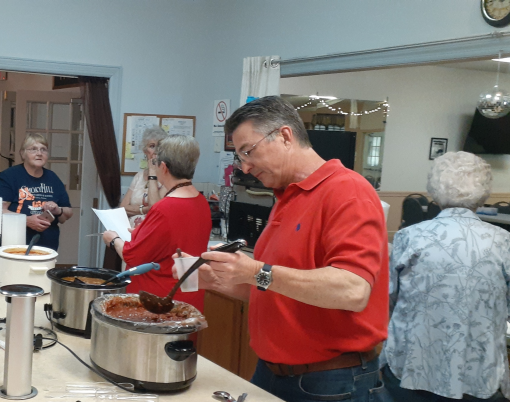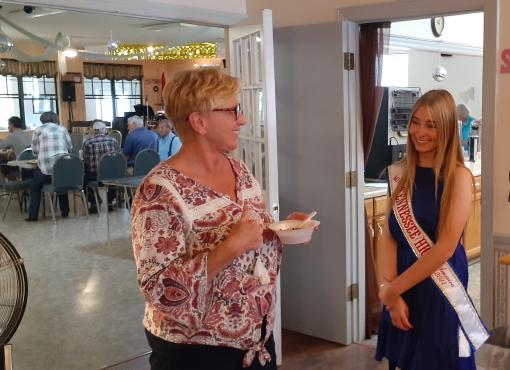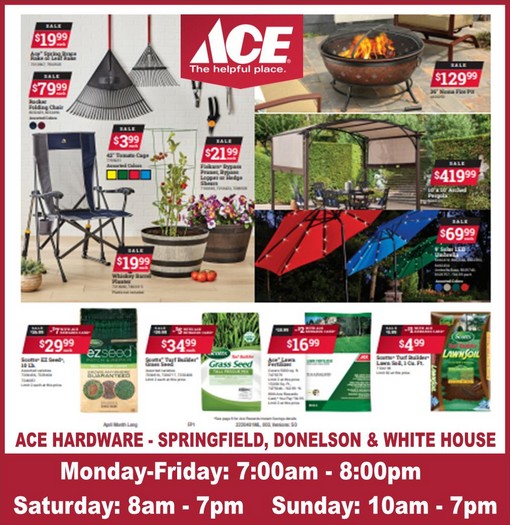 (Springfield,TN)
City of Springfield, TN –  Congratulations to Lieutenant William Lambert and Captain Rodney Hoover on their Fire Investigator Certifications! 
The first week of April, the pair traveled to Alabama Fire College in Tuscaloosa, Alabama where they received training and then passed the test.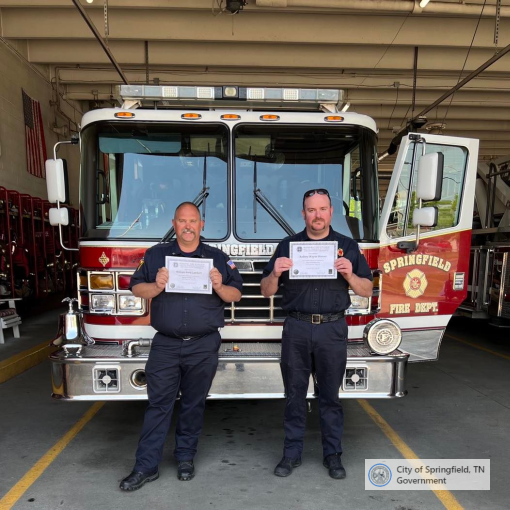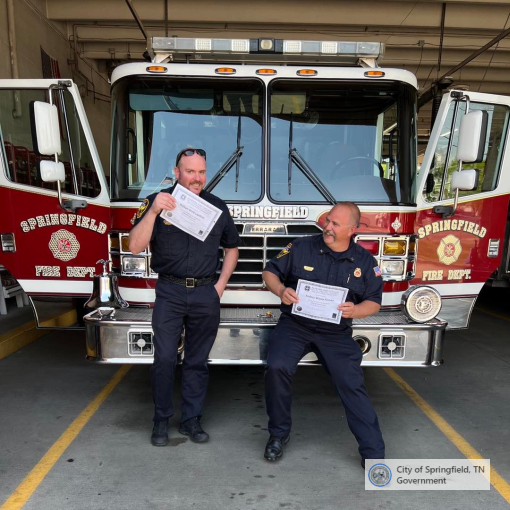 City of Springfield, TN – Shout out to Family Resource Center + Connecting Robertson County for sponsoring the Free Youth Fishing Rodeo on June 11, 2022! 🐟🎣
Participants must bring all fishing gear and bait – (no artificial lures allowed). TWRA stocks the pond with catfish, bream, sunfish, and other small fish for the event.
Registration begins at 6:30 AM. Help youth begin an activity of a lifetime. You can win prizes like this and more!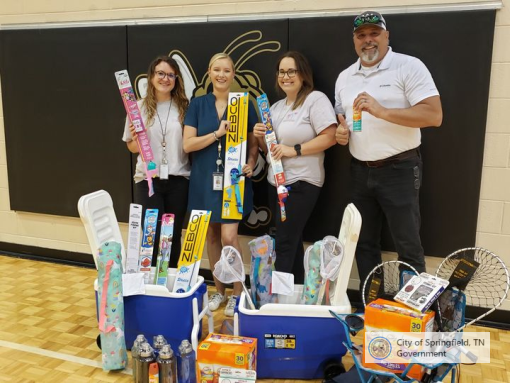 City of Springfield, TN –  Springfield Electric and TVA partner to provide STEM Grants to Robertson County Schools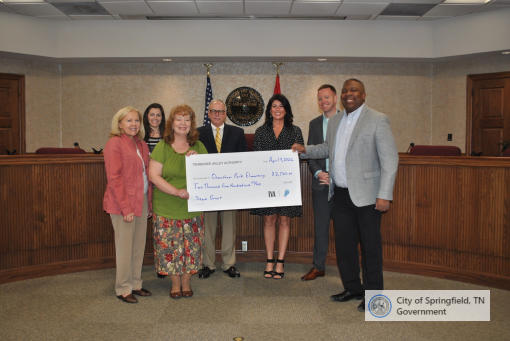 Tennessee Valley Authority (TVA) in partnership with Bicentennial Volunteers, Inc. (BVI), a TVA retiree organization, awarded STEM grants to three Robertson County Schools. These grants are awarded in an effort to develop science, technology, engineering, and math education projects to help spark student interest in future careers in STEM-related fields.
Teachers across TVA's seven-state region applied for funding of up to $5,000 for projects, and 233 applications were selected. To be eligible, schools must receive their power from a local power company served by TVA.
Among those selected were three Springfield schools who are served by the Springfield Electric Department: Cheatham Park Elementary School, Robertson County Phoenix Academy, and Robertson County Innovation Academy.
Cheatham Park Elementary plans to use its grant money to purchase robots to help students learn how to code.
Robertson County Phoenix Academy plans to use its grant money to fund holistic garden-based learning leveraging science to teach children real-life problem-solving skills.
Robertson County Innovation Academy plans to use some of its grant money to fund a project-based learning event, iA Hacks the Pandemic, designed to empower and inspire scholars to think of practical solutions to real-world issues. The remainder of the funds will be used to provide renewable energy education kits to educate on alternative energy sources and procure solar equipment to help power an outdoor engineering workshop.
"TVA is committed to supporting STEM education to help develop today's students into tomorrow's engineers, scientists, and IT professionals," said Jeannette Mills, TVA executive vice president, and chief external relations officer. "It's inspiring to be able to contribute to the innovators of the next generation."
Since 2018, TVA and BVI have awarded nearly $2 million in STEM grants to support local education.
A full list of grant recipients and information on how to apply for a future STEM grant can be found at www.tvastem.com.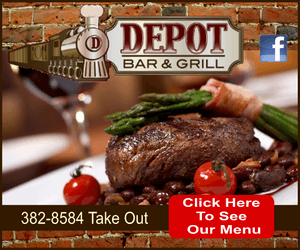 What is National Police Week?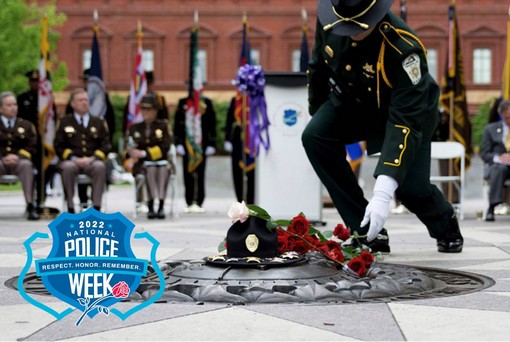 National Police Week occurs every May, and in 2022 we will be commemorating it with live, in-person events. National Police Week 2022 in United States will begin on Sunday, May 15, 2022 and ends on Saturday, May 21, 2022. The National Law Enforcement Memorial and Museum will hold ceremonies, including the 34th Annual Candlelight Vigil, to honor the fallen officers whose names have recently been added to the Memorial.
The 34th Annual Candlelight Vigil was held on Friday, May 13.
In 1962, President Kennedy proclaimed May 15 as National Peace Officers Memorial Day and the calendar week in which May 15 falls, as National Police Week. Established by a joint resolution of Congress in 1962, National Police Week pays special recognition to those law enforcement officers who have lost their lives in the line of duty for the safety and protection of others.
National Police Week is a collaborative effort of many organizations dedicated to honoring America's law enforcement community.

Community Events & Announcements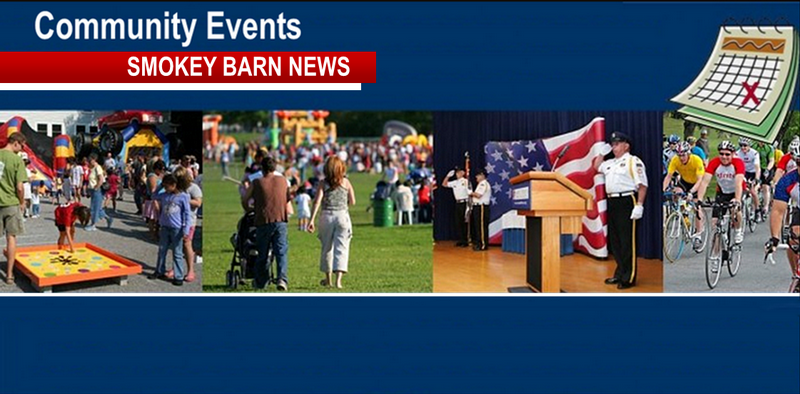 ROBERTSON COUNTY & SURROUNDING MIDDLE TENNESSEE
COMMUNITY EVENTS & ANNOUNCEMENTS
NOTE: Ongoing weekly events listed below upcoming events
Reload this page often to see new events added… 

May 17th: Greenbrier Senior Parade at Veterans Motorplex (Highland Rim)! May 17th 6pm
6801 Kelly Willis Rd, Greenbrier, TN 37073
Come out and join us in congratulating all the seniors!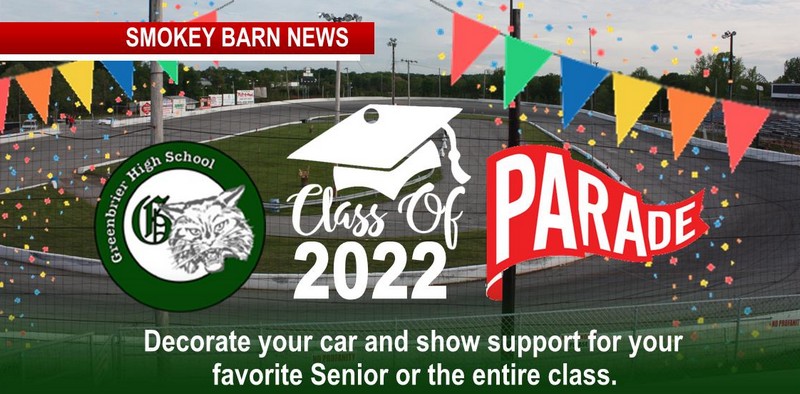 Third Thursday of Every Month! —-Live Music, Food & Fun Kicks off the Cedar Hill Farmers Market Season 2022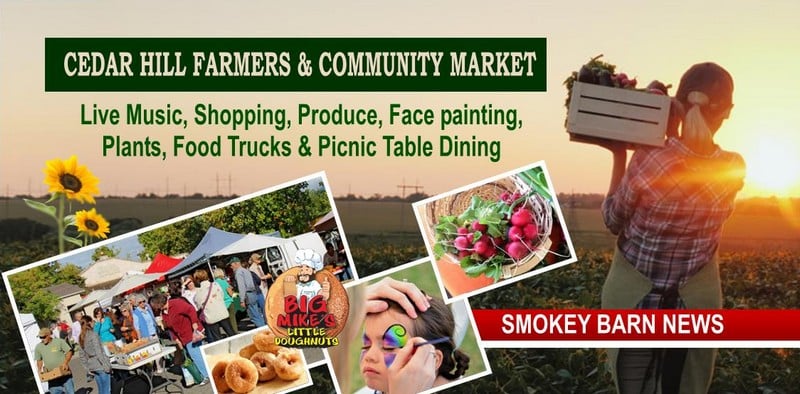 CEDAR HILL TENNESSEE: (Smokey Barn News) –The Cedar Hill Farmers & Community Market of 2022 now running with shopping, produce, food trucks, face painting and live music!
When: Third Thursday every month from 5 PM CDT – 8 PM CDT
Where: Located behind Cedar Hill City Hall: 290 S Main St Cedar Hill, TN 37032
The Cedar Hill Farmers & Community Market is scheduled to run the Third Thursday of each month from April 21 thru September.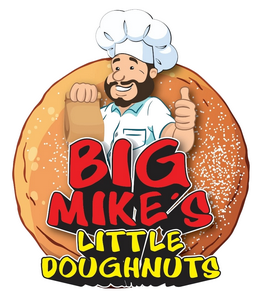 Many local vendors will be selling produce, clothing, plants, leather products, jewelry, baked goods, candles, decor, flowers and more.
Delicious food can be purchased from the Santa Fe Food Truck, Taco Azteca and Retro Monkey shaved ice.
Big Mikes Little Doughnuts will be there for the perfect snack or dessert. Picnic tables will be placed near the food trucks to allow patrons to eat onsite if they'd like.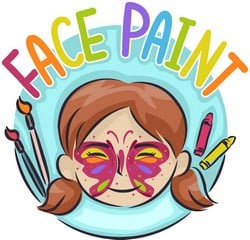 *Live music will be Austin Williams May 1oth!
We work tirelessly to try and bring you, local vendors, with local products.
If you are interested in being a vendor, please send a message (see info below).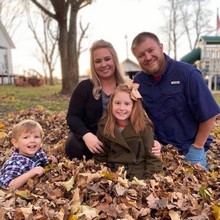 Outside vendors are welcome, but priority will be set on local availability, range of products, etc.
If you would like to become a vendor, contact City Commissioner/ Vice Mayor John Edwards by email at: [email protected] or call (615)585-5756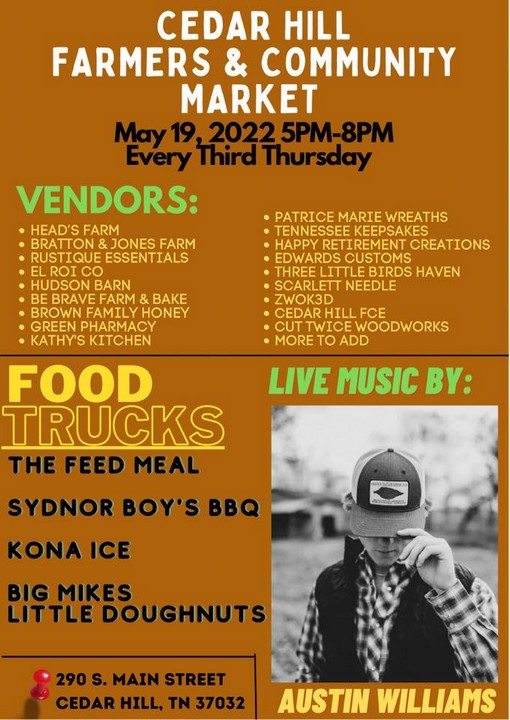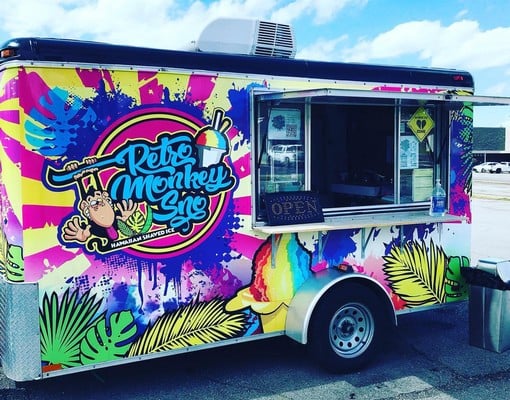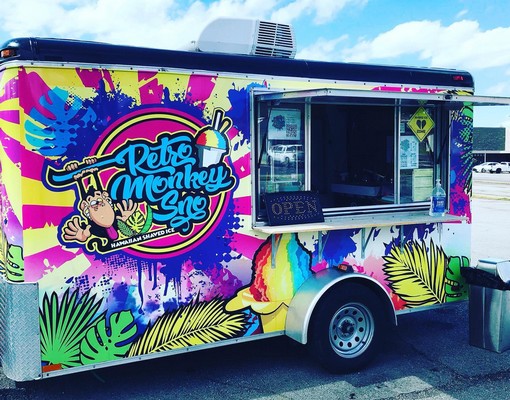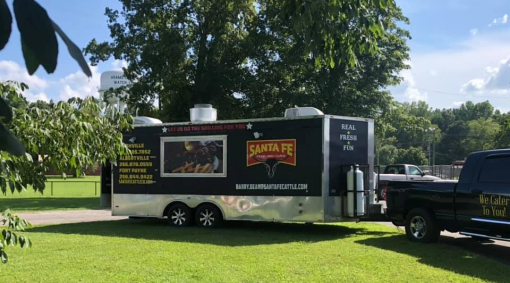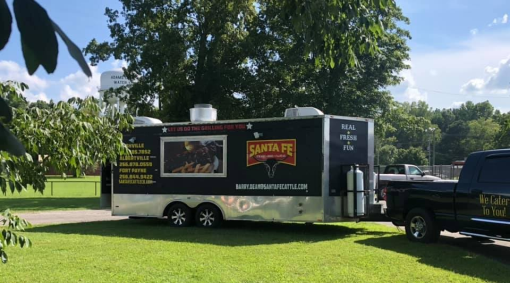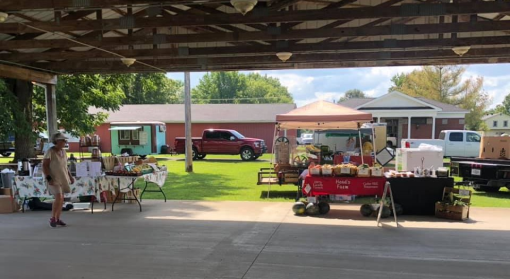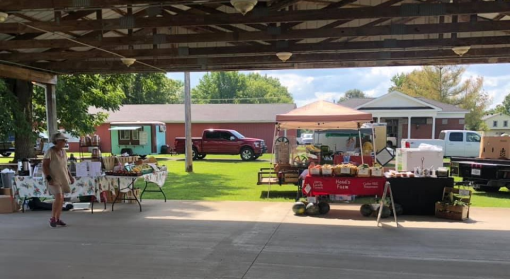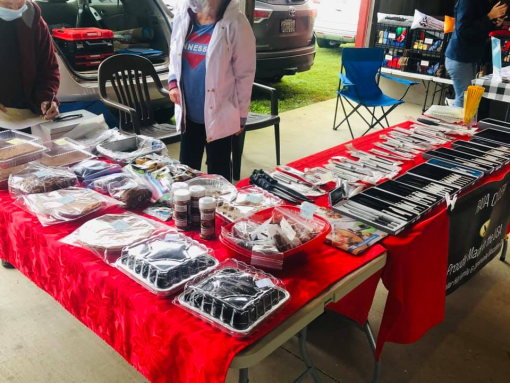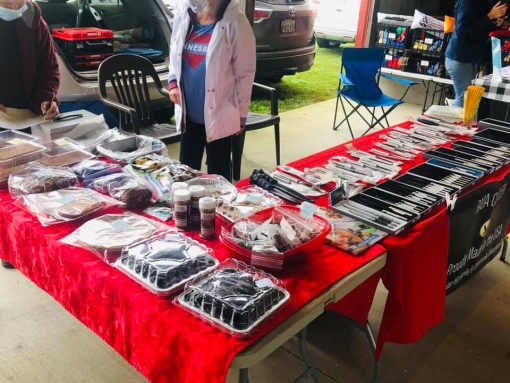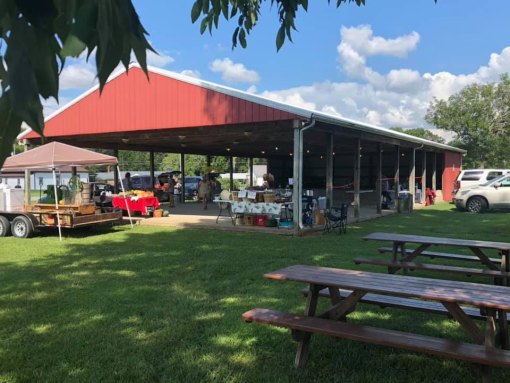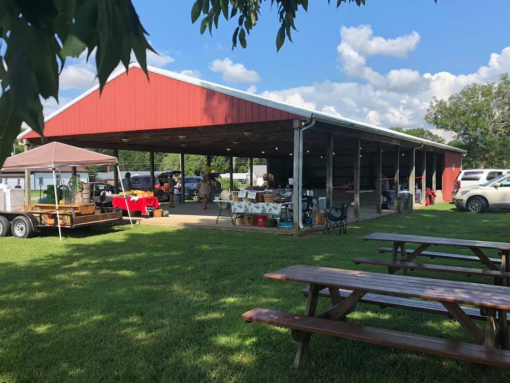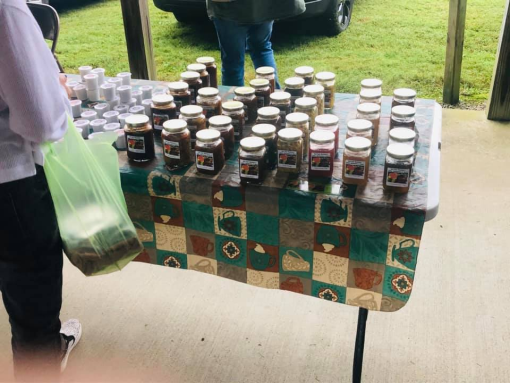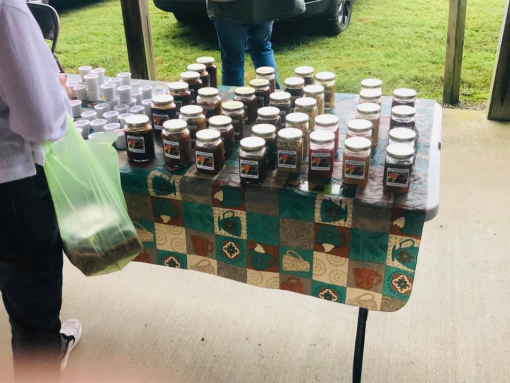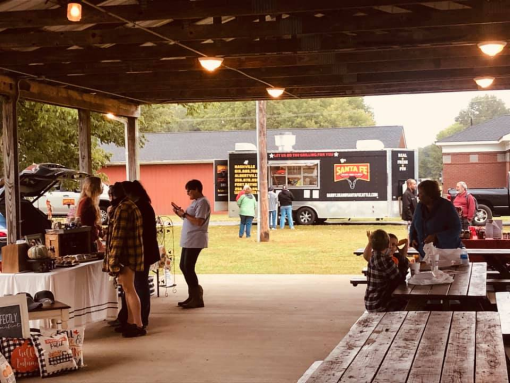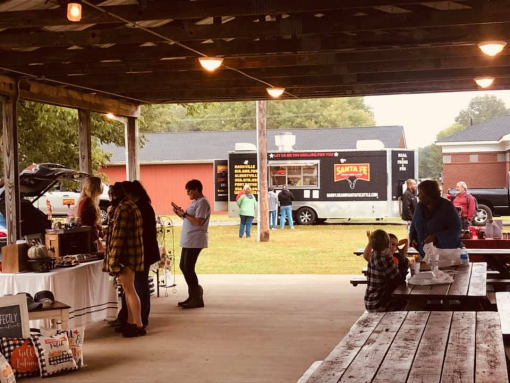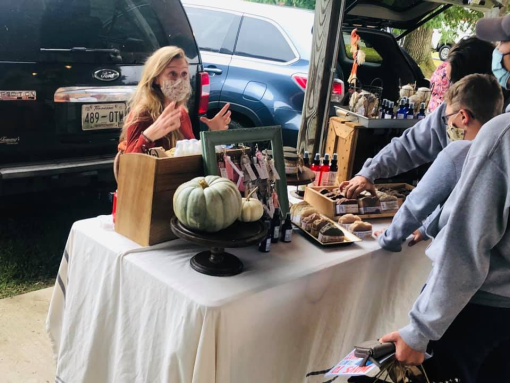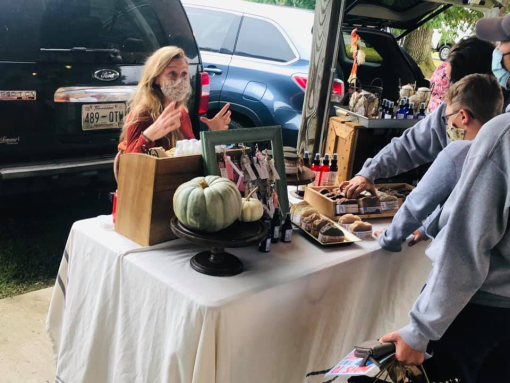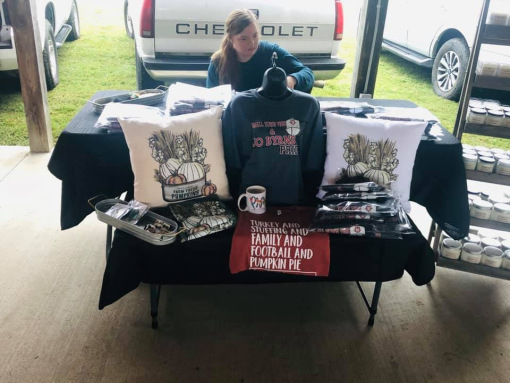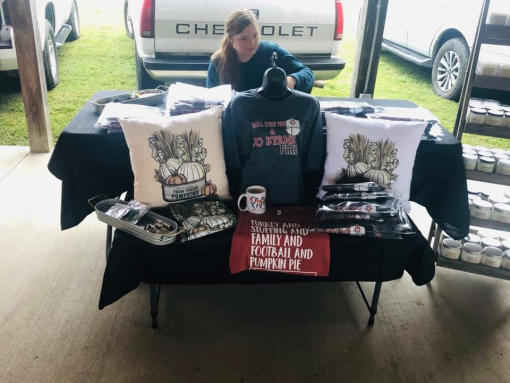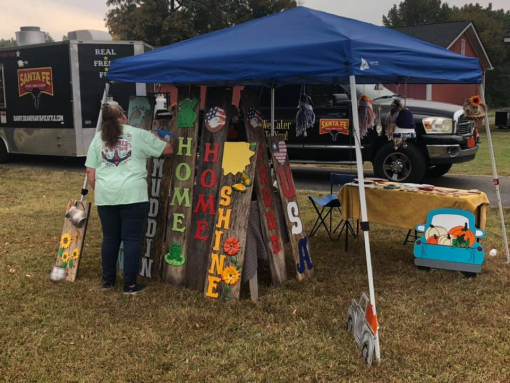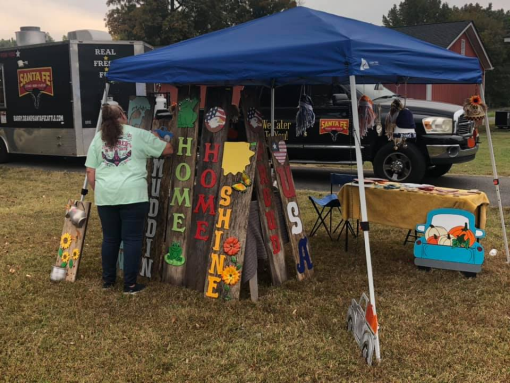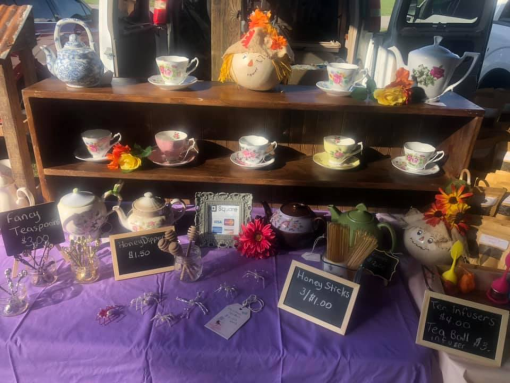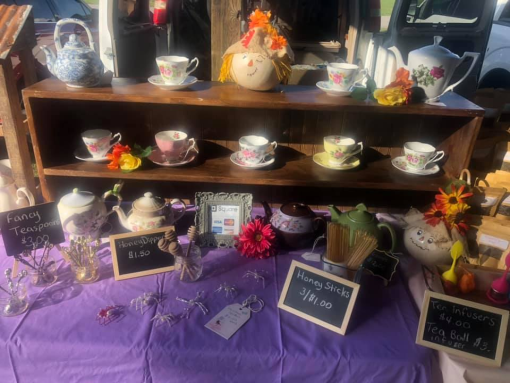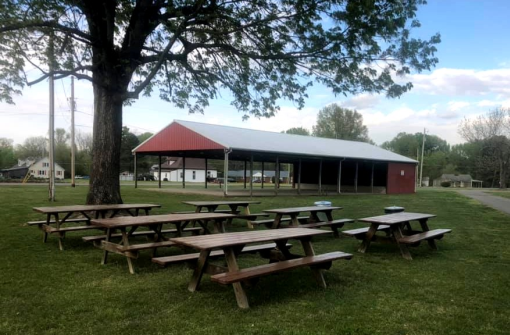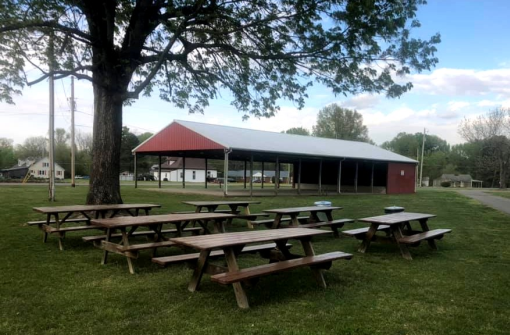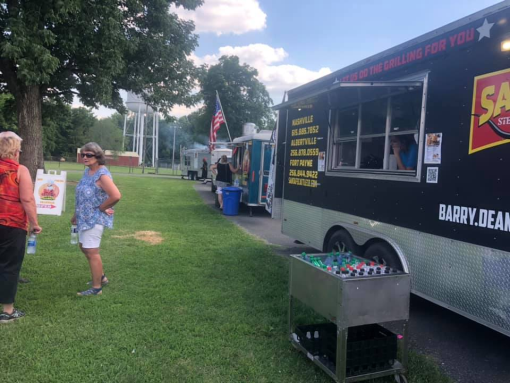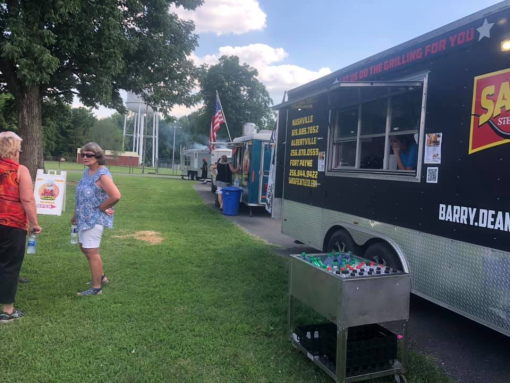 Photos: John Edwards – Cedar Hill Farmers & Community Market

May 19-21, 2022: 74th Adairville Strawberry Festival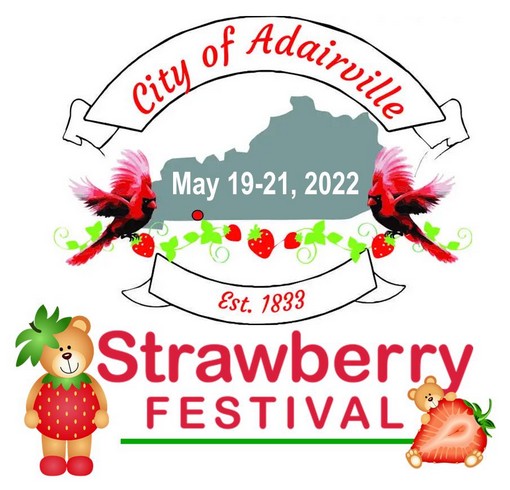 THURSDAY MAY 19TH:
• Casey's Rides near the square open 4:00pm
• Strawberry Shoppe on the square open 3:00pm – For more information contact Amy Williams 270-539-4318
• Karaoke with Clay Bilyeu on the square 6:00pm
FRIDAY MAY 20TH:
• Casey's Rides Near The Square Open 1:00pm
• Crafts On The Square Open 1:00pm
• Strawberry Shoppe On The Square Open 3:00pm
• Dancing In The Street Four On The Floor 7:00pm
SATURDAY MAY 21st:
• Firefighters Pancake Breakfast 5:30-9:00am
• Crafts On The Square Open 10:00am
• Strawberry Shoppe Open 12 Noon
• Rides Open 12 Noon
• Star-Spangled Banner 12 Noon
• Sar Color Gourd Presents Folding Of The Flag
• History Of Adairville 1:00pm
• Jackson Dickinson Duel 2:00pm
• Miss Lee Dockins—interview And Performance 3:00pm
• The Kentuckasseans Featuring Eric Cameron 5:00pm
• Dancing On The Square With Cody Kirby And Friends 6:00pm
Helicopter Rides
There will be helicopter rides this year. For $20 you can ride over Adairville. It will be located on the parking lot of the former Dean Funeral Home
Every Wednesday – Classic Tin Cruise In – Springfield, TN
Located in the parking lot next to the Waffle House in Springfield. Every Wednesday night from 5-9PM. For more info call Shlby Horner at 615-336-2257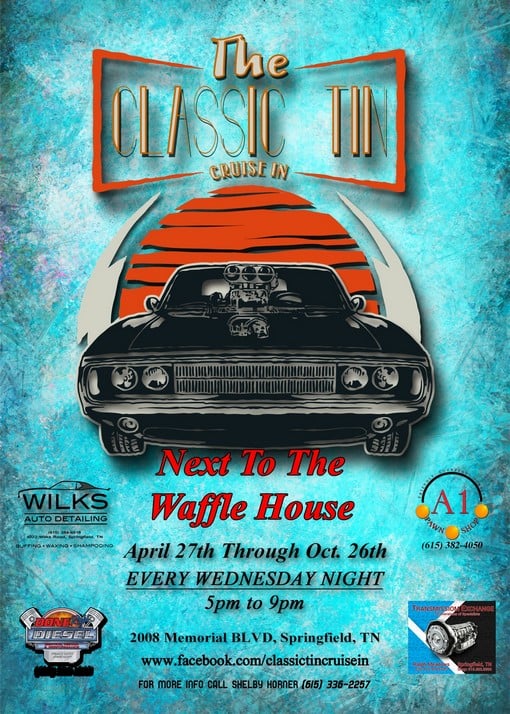 May 20: FRIDAY, MAY 20, 2022 AT 8 AM – 11 AM
Laundry Love – FREE Laundry Day – Sisters' Coin Laundry
Event by Laundry Love – Springfield, TN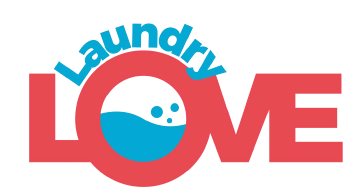 Know someone who has trouble getting their laundry done? We're here to help!
Bring us your dirty laundry and we provide everything else – the quarters, the detergent, the dryer sheets to wash and dry and a clean bag to take them home in.
No questions asked, just love and kindness.
Millersville, TN Library
Click the Banner below for the full calendar of events including Art ventures, storytimes and more!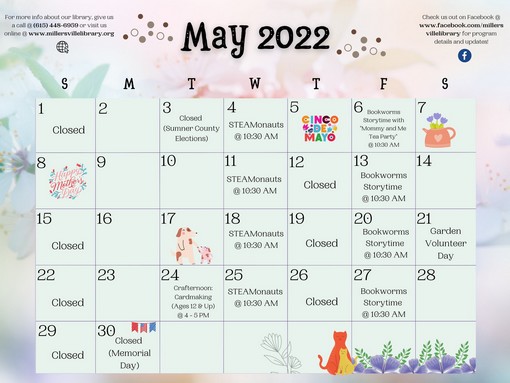 Saturday, MAY 21, 2022: MT. SHARON CP CHURCH YARD SALE
COME JOIN US AND FIND SOME TREASURES from 8AM-1PM
Mt. Sharon CP Church is located at 4634 Mt. Sharon Church
Road in Greenbrier, TN 37073.
We are just south of Springfield on Highway 431, near the Hinkle Chair company.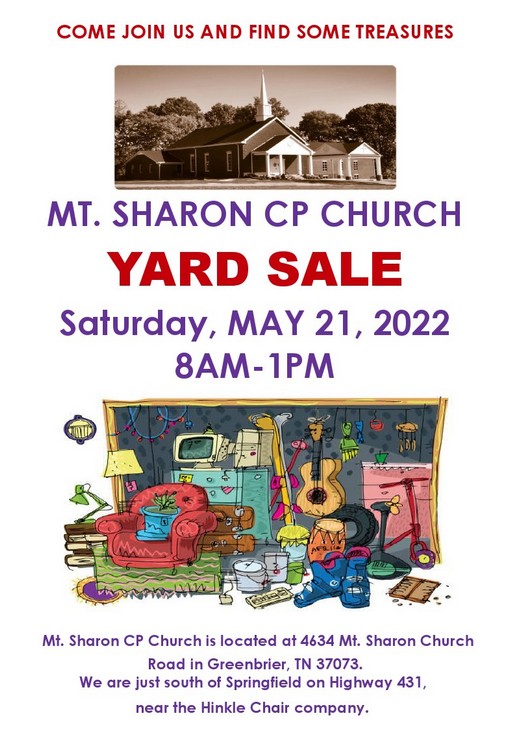 Starting May 21:CRUISE'N N GROOVE'N in Pleasant View, Tn
SATURDAY, MAY 21, 2022 AT 5 PM – 9 PM
2501 Pleasant View Rd, Pleasant View, TN 37146-8040, United States
**********NEW LOCATION************
Cruise'n N Groove'n cruise-in at the Pleasant View Community Park, 2501 Pleasant View Road, Pleasant View, TN.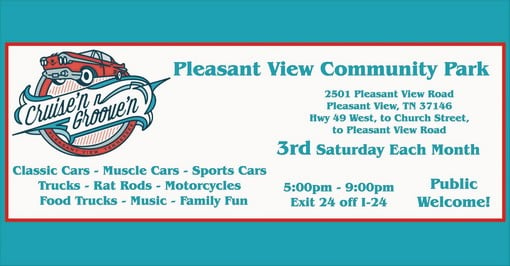 Starts May 21st thru October 15th. Times: 5pm – 9pm (or when the participants leave). We have DJ music, Food Trucks, "Pick of the Month" sponsored by O'Reilly Auto Parts.
At the October event, we will have our annual Trunk N Treat for the kiddos. For more info, contact 615-746-0600 or Jim Hutchens 615-517-1423 or Larry Rediker 615-419-5214.

White House, TN Library
Click the Banner below for the full calendar of events including sewing, storytimes, anime' drawing, chess club and more!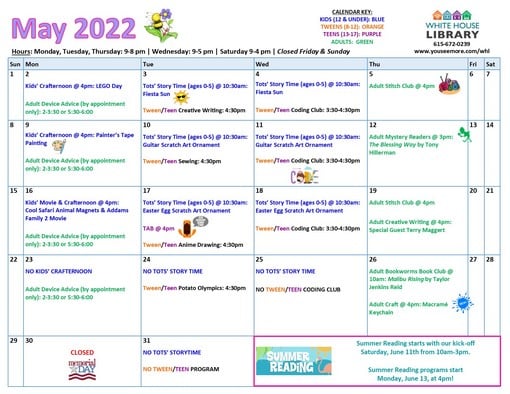 May 26:THURSDAY, MAY 26, 2022 AT 6:30 PM – 8:30 PM Music Under the Stars | Variety Pak – Fran Hutson Amphitheater
Event by White House Area Chamber of Commerce
Fran Hutson Amphitheater
Live and local that's what you'll get at this year's Music Under the Stars Summer Concert Series. Concerts will take place at the Fran Hutson Amphitheater with the music beginning at 6:30 pm. A fun, family-friendly event! To kick off our series we will welcome Variety Pak to the stage with a selection of classic rock and just a little country too. You'll no doubt recognize some of the fellas in this band as White House's own Gilber McMurtry and Jay Peyton will be entertaining the crowd. Tesha's Food Truck on site so you won't even have to plan dinner. Bring your lawn chairs, blankets and friends for a fun evening of reminiscing and live music. #DiscoverWhiteHouse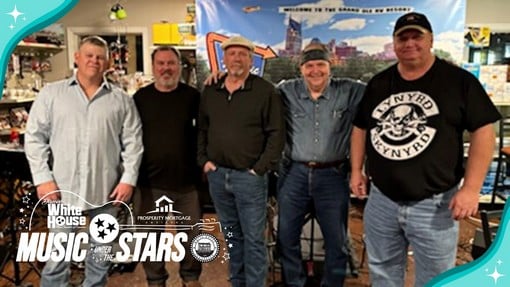 May 29: Memorial Day Cookout & Gospel Singing at Calvary Baptist in Greenbrier, TN
Music by the Troy Burns Family. Food served at 5pm, gospel singing at 6pm

June 3: Starts The Friday Night Markets in downtown Springfield
(Springfield, TN) Fun On The Square Returns With Live Music, Food, Classic Cars & More In '1st Friday Night Markets'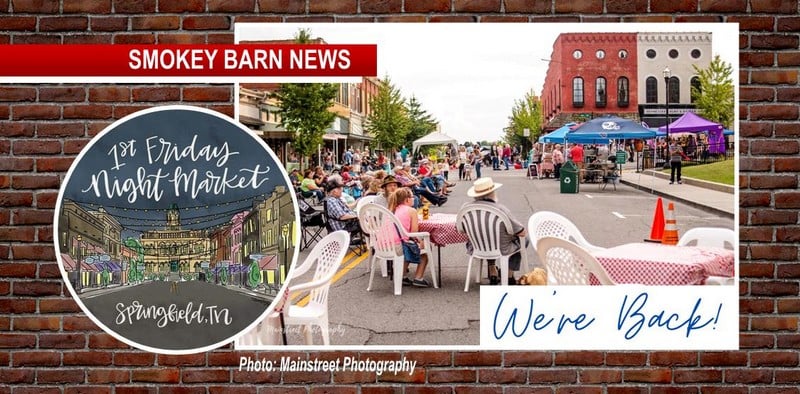 Back by popular demand, the 1st Friday Night Markets on the square in Springfield, TN are scheduled to return May 6, 2022 and run the 1st Friday each month through September 2021 from 6-9pm. (June 3, July 1, August 5, September 2)
The Historic Springfield Event Coordinators will be hosting classic cars, vendor booths of farmers, makers, crafters, artisans, etc., [no MLM], Kids zone and food trucks.
This is a FREE event and family/pet friendly!
Event Time: 6:00pm to 9:00pm
The 1st Friday Night Markets team will also be partnering with Springfield's Parks & Recreation Dept. again this year to bring you the "Summer Concert Series" with foot-tapping, head bobbin', movin' & groovin' live music during the event.
The series will feature five concerts each beginning at 6:30 p.m. and ending at 8:30 p.m.
This year's live music lineup includes:
May 6: The Fortunate Sons on
June 3: Four on the Floor
July 1: High Road
August 5: Ten Year Town
September 2: Jimmy Church Band

June 11: Springfield Parks & Rec Free Youth Fishing Rodeo at J Travis Price Park
SATURDAY, JUNE 11, 2022 AT 6:30 AM – 11 AM
Springfield Parks and Recreation in partnership with Tennessee Wildlife Resources Agency (TWRA) hosts a Free Fishing Rodeo for children 14 years of age and under at J. Travis Price Park to celebrate National Fishing Month.
Participants must bring all fishing gear and bait – (no artificial lures allowed). TWRA stocks the pond with catfish, bream, sunfish, and other small fish for the event.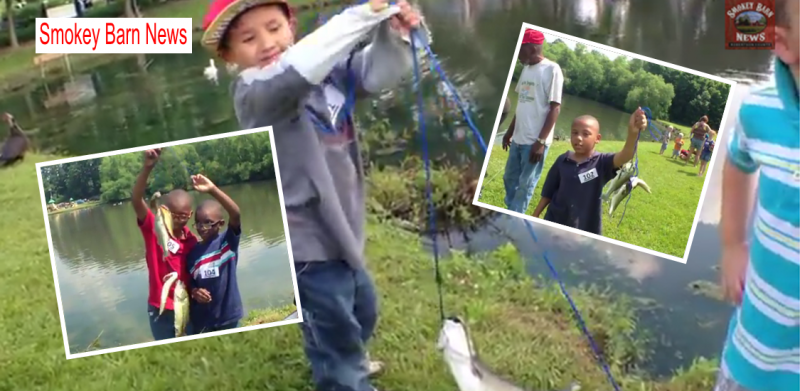 Registration begins at 6:30 AM. Help youth begin an activity of a lifetime. Prizes will be awarded.
Springfield's Parks & Rec Director Terry Martin is always out in the community working to bring more fun family events. Stay tuned!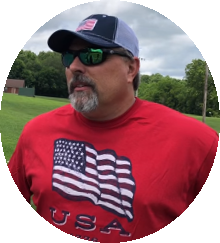 Terry has been with the Parks and Recreation Department since 1995. He started in grounds maintenance and rose through the ranks to become Director of Parks and Recreation in April of 2016. Terry has more than 21 years of experience in all aspects of parks and facilities maintenance, as well as recreational programming and athletic league administration. Terry is a member of the Tennessee Parks and Recreation Association (TRPA) and received TRPA certification in Maintenance Management. He has served as the Dixie Softball District Director since 2013.
Springfield's Splash Pad To Open Memorial Day May 28th
Saturday, Memorial Day  – August 1st, 10 am to 8:00 pm
August 9th- October 1st, 10:00 am to 7:00 pm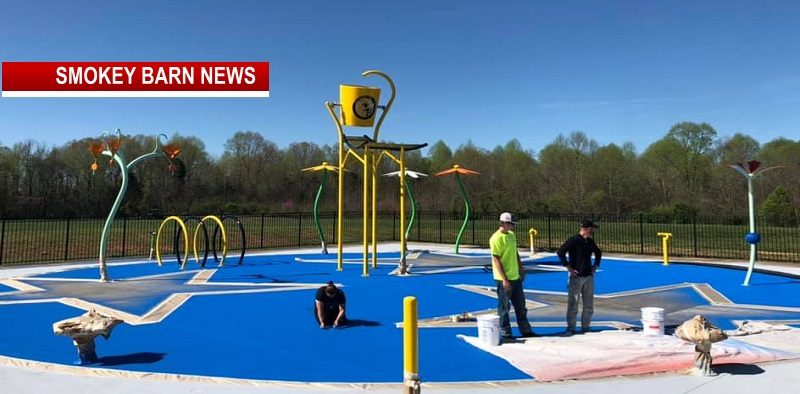 There is an activator at the splash pad. In order for the water to come on, you will simply touch the activator, which is in the shape of a flower and located to the left of the splash pad as you enter.
Picnic Shelter (adjacent to Splash Pad) available on a first-come, first-serve basis.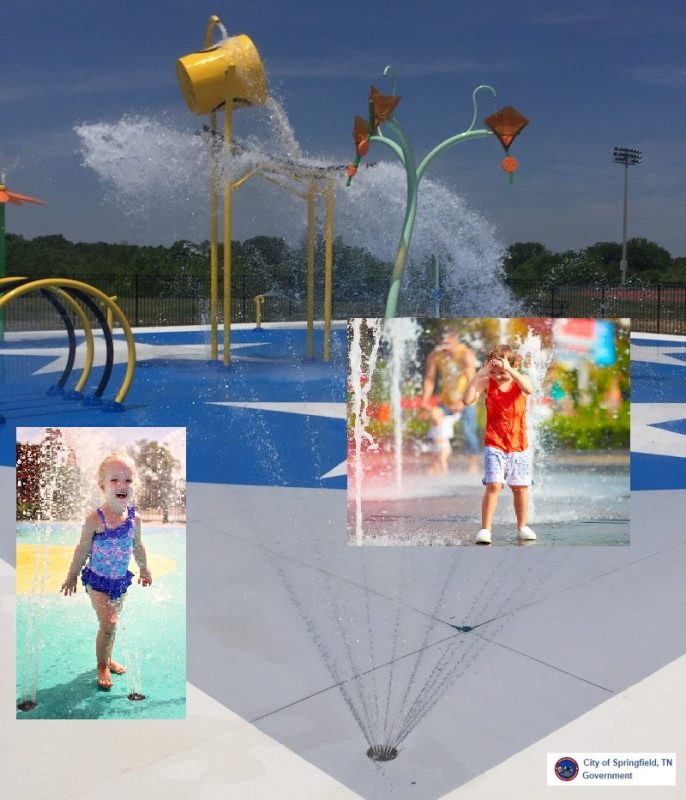 The splash pad is an unsupervised facility. Use at your own risk.
All children must have adult supervision at all times.
Children under the age of ten (10) must be accompanied by an adult 18 years of age or older at all times
All participants must conduct themselves in a courteous, safe and family-oriented manner
No food or drink permitted on the splash pad
No glass containers are permitted in the park area
Climbing on splash pad features are strictly prohibited
No pets are allowed on the splash pad
Non-toilet trained children must wear swim diapers
Roughhousing or violent play is prohibited
Be mindful of inclement weather. Remember, "lightning Kills"
Splash pad shall be vacated at the first sign of thunder or lightning
Splash pad may be closed occasionally due to weather, maintenance or other operational concerns
No water balloons permitted in the park
Do not enter the splash pad area if you have a communicable disease or an open wound
No skateboards, rollerblades, bicycles, scooters, or other wheeled toys are allowed on the splash pad
No diaper changing within the splash pad area. Use changing tables in restrooms
The splash pad is for recreational use only. No bathing allowed
Water shoes or sandals are recommended
Toys are not permitted on the splash pad
Do not drink the splash pad water
Surveillance cameras recording at all times
ANY PERSON VIOLATING ANY OF THE INSTRUCTIONS WILL BE EVICTED FROM THE PARK

Robertson County Senior Center In Springfield, TN
Lots of fun events every month, sign up for the newsletter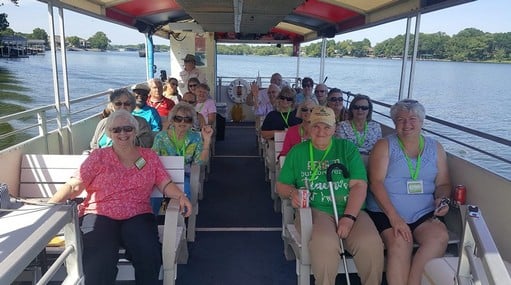 Our Operating hours will remain from 9:30am- 2:30pm. This allows adequate time to sanitize and prepare for activities.
We plan to add many activities in May like, our Harmonica class, another exercise class, etc. We also plan to start our "Out & About trips again!
WOO Hoo! Things are really looking up!
Can't wait to see your smiling face!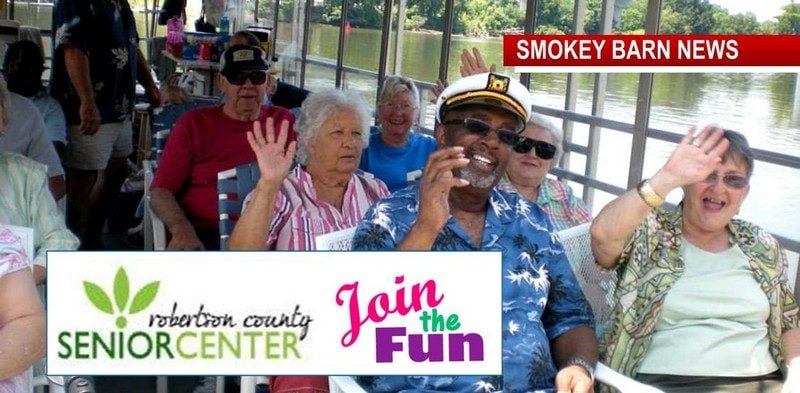 Check out all the fun activities planned each month, Join us on FaceBook

(Robertson County, TN)
The Robertson County Animal Control is overwhelmed by the current overpopulation of pets in our county
We have been working diligently to improve the situation in our area and lower our euthanasia rates. This has only been possible with support from our commissioners and mayor, and leadership of our Director Kevin Clinard. We promote spay and neuter. Please contact our office for information on low cost spay and neuter or to schedule to have your pet fixed.
Robertson County Animal Control
2900 W. County Farm Rd.
Springfield, TN 37172
Email: [email protected]
Phone: 615-384-5611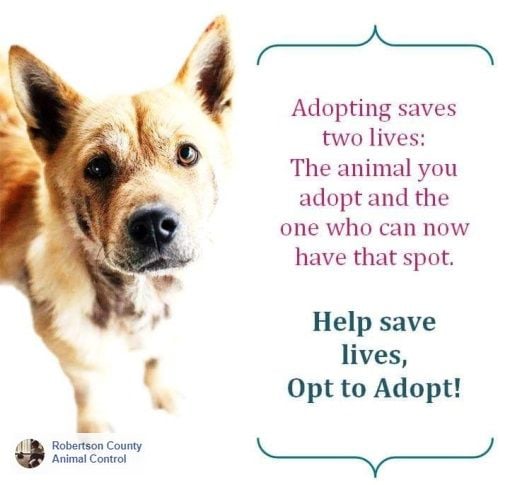 (Springfield, TN)
Orlinda, TN Byrum Porter Senior Center
ORLINDA TENNESSEE: (Smokey Barn News) – The Byrum Porter Senior Center in Orlinda, TN offers…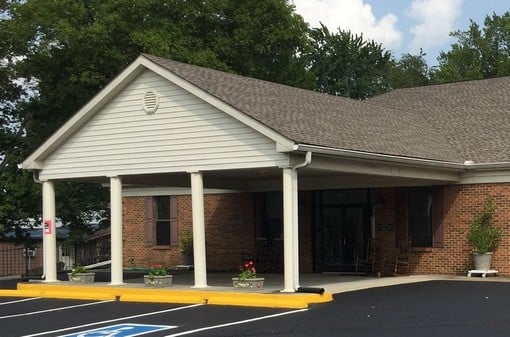 Byrum-Porter Senior Center in Orlinda, TN is open Monday – Friday from 8 am to 4 pm
We have everything from exercise classes, day trips, mystery lunches, extended trips, card games, dances and much, much more.
Checkout our newsletter to find out more about our dance themes, class times and trips on our website byrumporter.com or follow us on Facebook at Byrum-Porter Senior Center for all our fun activities.
Fitness after 50, Yoga & Tai Chi Exercise Classes, Dominoes, Canasta, Karaoke, Bridge, Shanghai Rummy, Footcare & Nail Appointments, massage appointments, paint classes and more. Request our monthly newsletter with all the details, just send an email to: [email protected]
Visit our exercise room
We have treadmills, stationary bikes, step climbers and a vibration training platform. If you can't get to our exercise classes or aren't comfortable in a group why not try this instead.
Thursday Night Dances: 
Come dance to the great tunes by The Good Time Charlie Band every Thursday night. Good Time Charlie Band rents the center on Thursday nights starting at 7 pm. Doors open at 6 pm. Limited menu available starting at 6 pm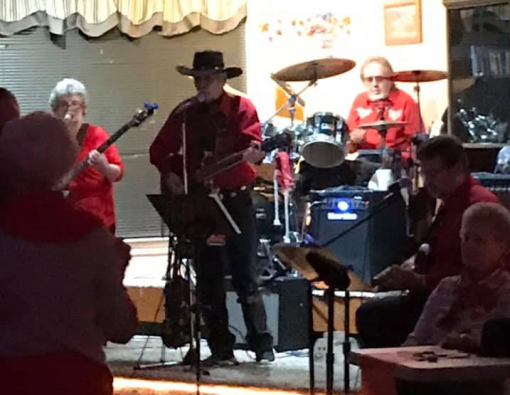 We love to Travel – Our 2021 Trips Collette Trips:
To view these trips, click here.
*All trips are subject to change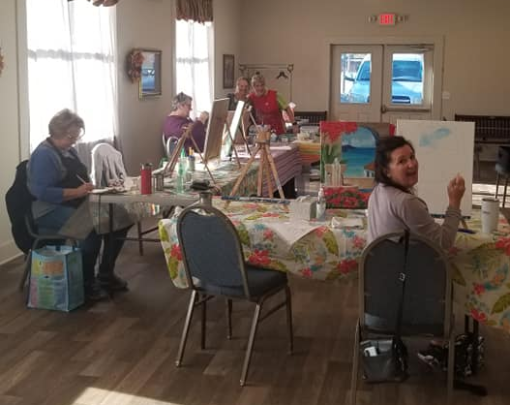 All events are subject to change. Changes will be posted on our Facebook page and our website.
Home Health supplies
We have walkers, canes, crutches, toilet risers, toilet bars, bed assist bars and a shower seat to loan if needed. We also have personal disposable hygiene items.
For updates call 615-654-3161
Location: 9123 Highway 49 E Orlinda, TN 37141
*The Center exists to make life more enjoyable for older adults, who reside in Orlinda and surrounding areas. Activities, Dances, Trips and much more.
*Coffee is always ready and waiting for you.

NOTICE: Food Assistance Available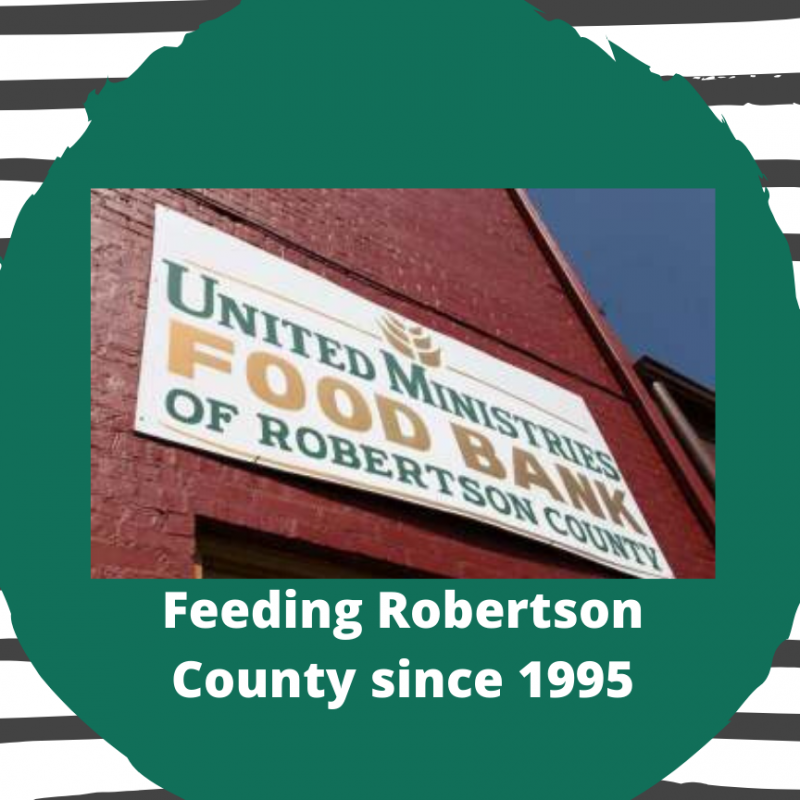 The United Ministries Food Bank would like to inform the residents of Robertson County that they are still helping with food needs.
If you are struggling to put food on your table they can help.
They are located at 808 S Main St. (beside Cope). Familes need to have ID's and Birthdays dates for all living at their residents.
Residents are welcome to come in monthly for assistance. If you have questions please call 615-384-8306.
Hours: Open Monday thru Thursday 10:30AM to 1:30 PM.

Notice: Food Pantry – Bethlehem Baptist Church Drive By Pantry 
Please drive up to Building A from the Hwy 76 entrance. Residents are asked to show proof of residence and an SSN# for each resident.
The drive-by pantry will be open on Wednesdays from 11am to 1pm.
Bethlehem Baptist Church – 5081 Bethlehem Road – Springfield, TN. 615-643-0333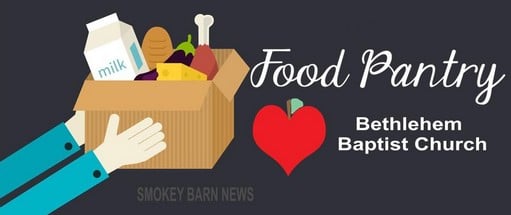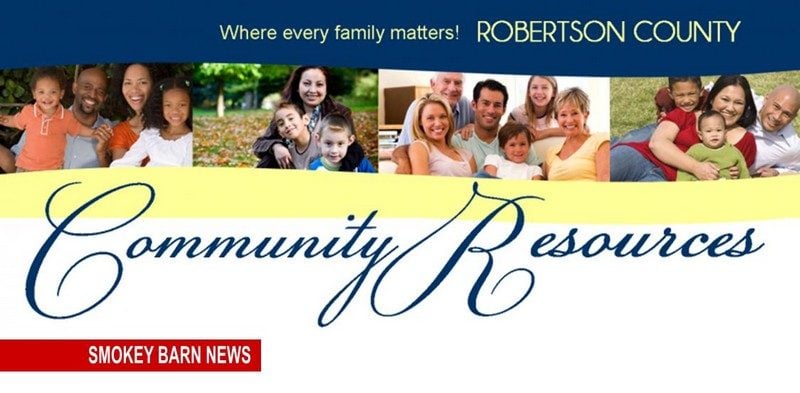 For A Full List of Family & Community Services, Resources & Meetings
Mobile: To See The Latest Stories or to share this article, scroll below